People
A taste of Spain at the Black Pig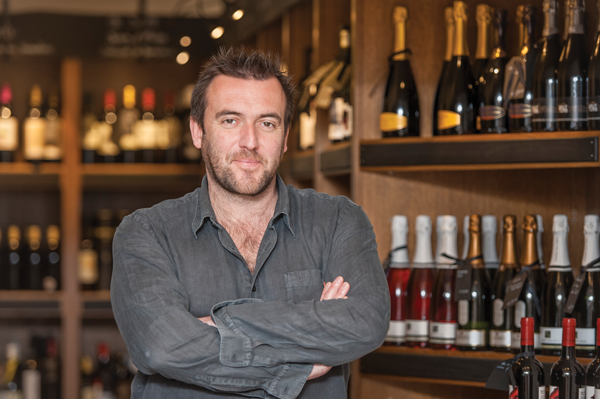 The Black Pig is Ireland's first specialist Spanish food and wine shop and opened earlier this year in Donnybrook, Dublin 4.  The shop, named after the iconic Iberian black pig, Pata Negra, is the brainchild of former Dáil press officer Paul Walsh. Owen McQuade finds out more.
On leaving university, Paul Walsh entered the world of communications and media, firstly as a press officer in Dáil Eireann and then in a public relations agency, before setting up his own new media company. In 2003, Paul decided that the world of communications was not for him: "I was putting on my tie one morning and I thought: 'I can't do this anymore.  This is not for me.' Literally, that week I went to the local Oddbins in Clontarf and applied for a job.  I started as a 'wine advisor' which was really stacking shelves."
Paul remarks that he has always had "a healthy interest" in wine and initially thought that he would do it for a year and learn a little about it.  Oddbins had a strong emphasis on training and education and would fund staff through to Wine and Spirit Education Trust diploma level.  "In the first year, I threw myself at the wine qualifications and picked up a couple to advanced certificate," he adds. "I became assistant manager of the Clontarf store and then moved to Blanchardstown and, in a relatively short period, was managing the Irish operations of Oddbins and managing the Baggot Street store.  Paradoxically, I found myself back in a suit, answering to a board in London."
He left Oddbins in June 2010 to set up the Black Pig.  The idea had been fermenting for quite a while even before joining his previous employer but he wasn't sure what form the venture would take.  A restaurant was a possibility but he eventually opted for a specialist shop and "it took the guts of 18 months to get it up and running."
Why Spain?
With his parents "in the vanguard of Costa tourism in the 1970s," he has visited Spain since childhood and developed a real love for its produce.  His brother also got the Spanish bug "and has been longer in Madrid than in Ireland," having lived in Madrid for the past 25 years.  Paul adds: "I have been back and forward quite a lot and have always loved the food, the lifestyle and the attitude of the people.  For example, even when times are tough – they are very tough at the minute – on a Friday night in Madrid, people might be hard pressed but they are still going out; it's a central part of their life."
When asked what was the moment, the bottle of wine, when he realised he was serious about wine, he replies: "I think I went through a couple of phases, the first being in my late teens in Spain.  I can remember drinking 1984 Riojas in 1989.  Then, at university, it was all Guinness and cheap booze.  After that, Australian and then Chilean wine had arrived and I enjoyed those."  Paul surmises: "I guess what changed things for me was one lunch-time at the old Locks restaurant in Portobello.  Someone else was paying and they ordered white Burgundy: Puligny-Montrachet.  With the shellfish and crisp white linen and the sun shining, that really was the moment. Then starting in Oddbins, each month a bottle came along that changed my perception of wine."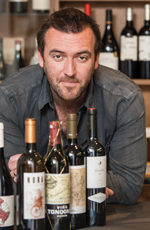 Starting a wine business in the teeth of the current economic downturn is perhaps a challenge from which many would shy away.  "There is a lot more realism now," he says as he recalls selling pallets of Veuve Clicquot (Champagne) in the Baggot Street Oddbins back in 2007. "However, this shop would have been out of my reach then.  The fit-out and the rent are much more reasonable and with a 'one-man' operation, I can keep costs down."
Things have changed for the better in many ways.  He notes that people's knowledge of food and wine has significantly increased, particularly in Spanish food and wine.  "Our early success has been because of this," Paul continues.  "The notion of Irish people buying tinned mussels is new.  They see them as a different product to our own fresh mussels."
Spain has become "the star of the wine and culinary world since the turn of the century" but can be quite parochial as the country hasn't experienced the same migration as Italy. "The international penetration has not been great until really the last decade. Television programmes such as 'Rick Stein in Spain' have also helped raise the profile of Spanish food and wine," he comments.
Favourites
Asked for his favourite wine region in Spain, Paul hesitates with the look of 'where do I start?' He resumes: "At the moment, there is a lot of really good quality €40-50 value versus quality.  For an everyday wine, I would choose a Rioja Finca de los Arandinos: a new winery using old vines at very high altitudes facing the north east, and they don't get a huge amount of sun and as a result the wine is more elegant.  It's driven by minerality rather than masses of fruit.  That's €14 and it's a great wine."
For something special, he would choose a 2001 vintage by Alvaro Palacios from a single vineyard in the the Bierzo region in the north of Spain.  One of the most interesting wines he has tasted, it is an "extraordinary wine from a brilliant winemaker".  He elaborates: "We're retailing it at €150 and it would cost twice that in Spain, if you could get hold of it.  It's brilliant dark fruit-driven, spice, black forest gateau with massive length and complexity."
The split between food and wine has been one major surprise since he opened the shop.  "I had planned on 70 per cent wine and 30 per cent food, whereas it has been 50:50, with a big emphasis on cured meats," he remarks.  "The ham has sold way beyond expectations."
We finish with a discussion on what is the next up and coming Spanish region. "Mallorca," he replies, "in terms of wine, is producing some really fantastic reds, made from local varietals such as Callet."  The future of Spanish wine-making, in his view, lies among young wine makers concentrating on local varietal: "Terroir for want of a better word."