People
With the wind in his sails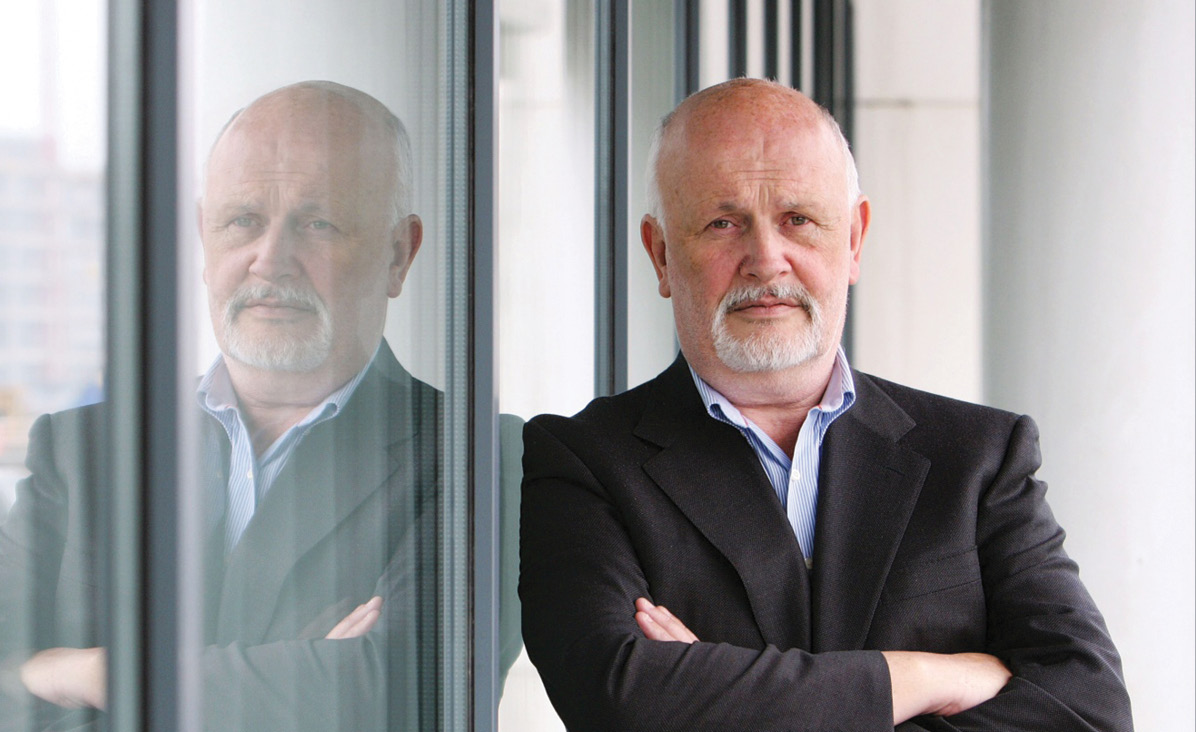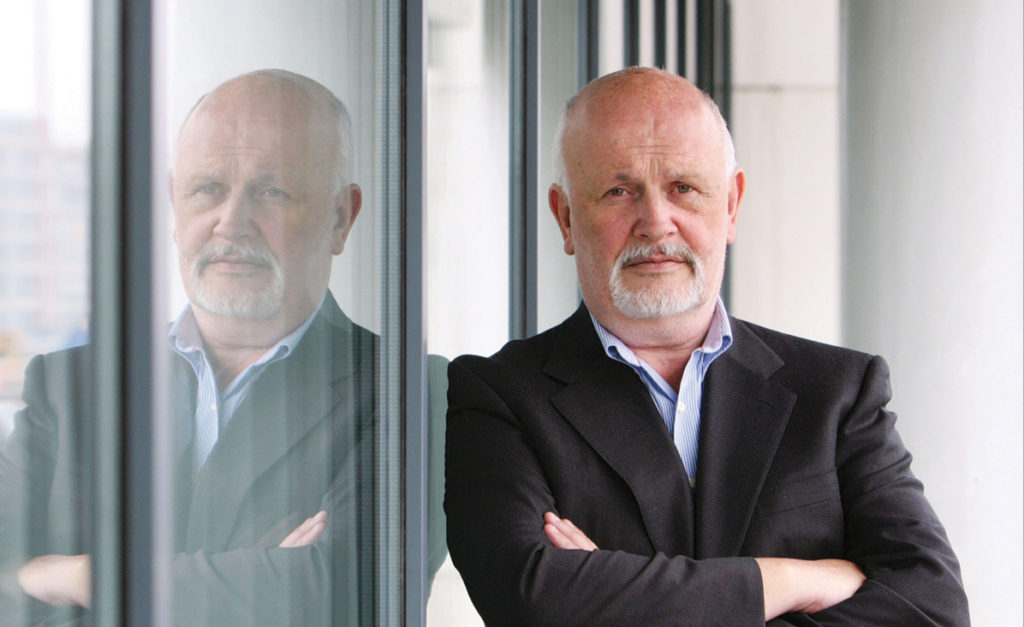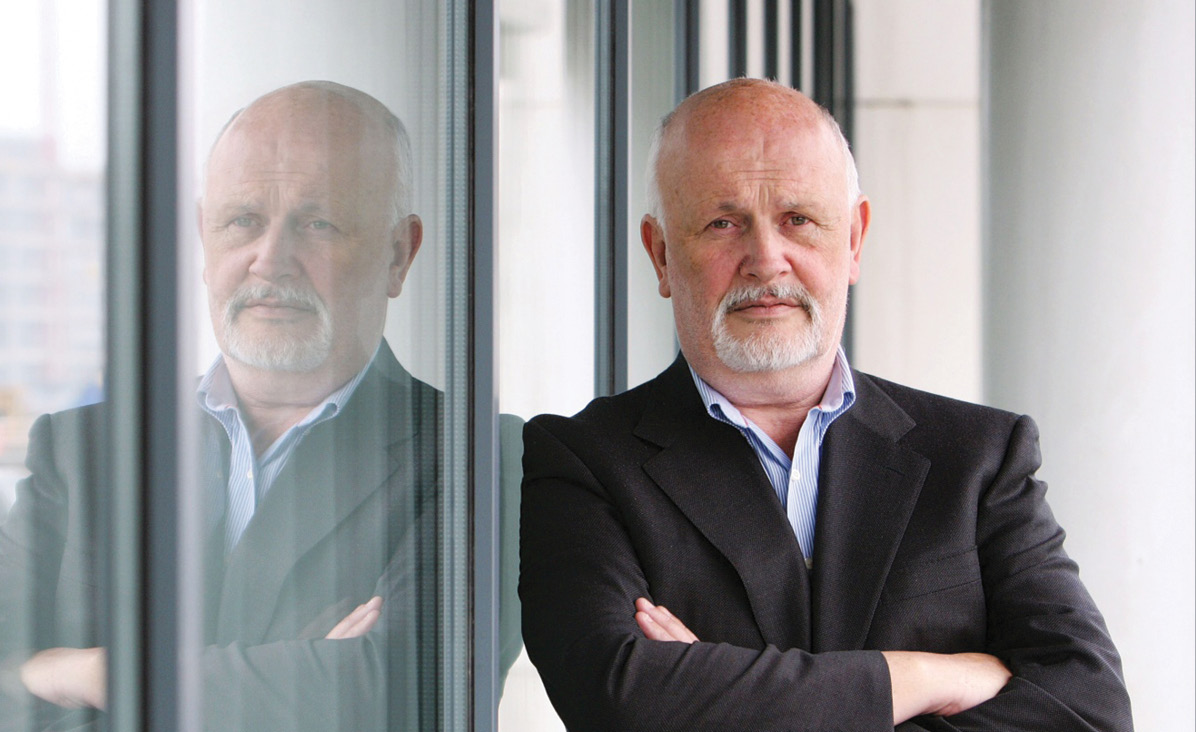 Business leader and entrepreneur Brendan McGrath talks to 
Owen McQuade about his journey from the shop floor to the boardroom and how in later life he achieved further success in founding Gaelectric, Ireland's largest independent wind energy company.
Even the bitter coldness of late winter in Dublin can't dull the warm smile of Brendan McGrath as he elaborates on his latest business and personal triumph. He is particularly upbeat about the European Union's decision to award €90 million worth of grant funding for Gaelectric's energy storage project, he is also cautious of time, explaining that he has a function to attend later that evening. The function it turns out is a reunion at his alma mater's, St Joseph's CBS School in Fairview, north Dublin, where Brendan is to be inaugurated into the school's prestigious hall of fame. A quick search brings up a list of notable past winners including two Taoisigh in Charles Haughey and John Costello, several former cabinet ministers and Dublin footballing legends, Kevin Heffernan and Tony Hanahoe. "It's very humbling to receive such an award," he says coyly.
Born in Artane in north Dublin, Brendan went to "Joeys" where he developed a keen interest in sport, particularly hurling. Despite the bad press the Christian Brothers have had in recent years, "and rightly so in some cases", Brendan believes the Brothers gave the pupils good educational aspirations: "For working class kids, education was the way out."
He finished school after his leaving cert in 1966 and started as a management trainee with the Smurfit Group. However, his father insisted he continued education at night class and he went to the College of Commerce in Rathmines. There he was taught by Niall Green, who had been an advisor to the Labour Party and had worked in Tony Ryan's aviation business. Brendan explains: "He opened the door to the art and science of management for me and gave me a life-long interest in the practice of management."
He does not underestimate the value of the experience he received in Smurfits while in his three years there, which included an almost 20-mile commute from Artane to Walkinstown by bus six days-a-week. "It was not 9 to 5 but it was great experience working in a factory setting and doing basic supervisory shop floor tasks, stock control, accounts, literally doing everything."
Smurfit was then a relatively small company, with Michael Smurfit and his brother having just taken over from their father. The opportunity then arose to move back to the Northside when Brendan joined Jeyes, a tissue converter that had been acquired by Finnish paper company Nokia. This was a much bigger operation and after several roles in purchasing and manufacturing management he became an assistant to the managing director and was responsible for strategic planning and product development.
In this role, he oversaw two major innovations: the introduction of a disposal diapers manufacturing plant and the creation of a separate B2B business serving hotels and hospitals. Brendan went on to become general manager of the B2B business in the early 1980s, attending board meetings and then in 1987 he was appointed Marketing and Development Director. "That was a big step up for me as I had worked my way up from the shop floor to the board room," he explains.
Nokia had two plants in Ireland at that time, one in Dublin and one in Waterford. Brendan was responsible for the Waterford plant and rationalised all the B2B business, including manufacturing, in that plant. In 1990, Nokia decided to sell its paper business and focus on technology. Consequently, it sold off its Irish plants to a US company. Brendan represented the company on a European committee which gained him international experience.
Recalling a meeting in Paris where a brash Texan armed with a map of Europe was dividing up the company's plants across Europe into regions, finally addressing the UK and Ireland as "you guys in the islands", Brendan says it was clear to him that the Irish business had little future in the new set up and he looked to exit.
He initially tried to buy the Waterford plant with its specialised products but company politics prevented it and instead the Waterford plant closed. He took the opportunity to take a Kleenex franchise under the name of Tara Tissues and two years later he bought the Waterford site and started the plant up again, running it for the next 17 years and employing 100 people. "It was a hard struggle as the grocery market we sold into was very competitive," he explains. With the supermarket consolidation in the early 2000s, the logistic supply chains became more UK focused and he decided to sell the business to Swedish manufacturer SEA in 2004.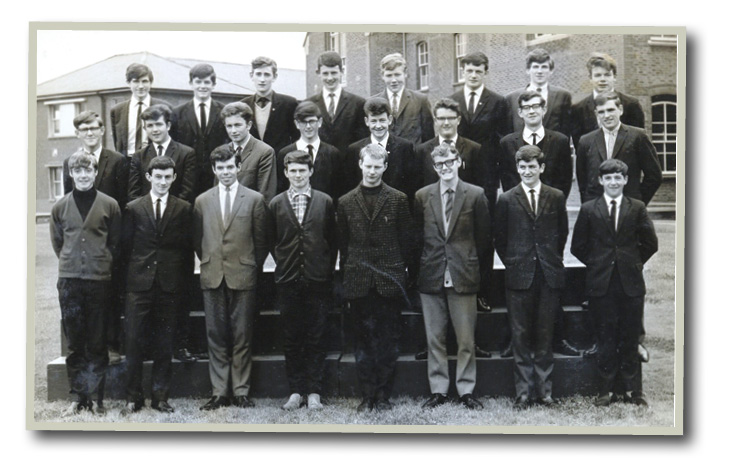 Gaelectric
At the time Brendan sold his paper tissue business, his brother Éamonn had a successful business with Barry Gavin in facilitating personal pension funds into property investments, which was ground breaking at the time. Now in his early 50s and having just sold his business, Brendan was invited to get involved. "Éamonn and Barry were going gangbusters and were walking away from more property projects than they were taking on as the underlying economics no longer made sense," says Brendan.
However, the trio were anxious to find another asset class that would take pension funding. A wind farm project they explored was seen as too "exotic" for pension fund investment. Not to be deterred they eventually formed a partnership to fund a wind farm project through a pension fund. After a year or so they changed the set-up and Brendan became CEO, rebranding as Gaelectric.
"We then went into overdrive to try and make it a business as the wind development sector was more project driven than business driven. In the first two years, the company developed a portfolio of projects in Ireland, and also went to the US to the state of Montana, the third largest state of the Union but sparsely populated."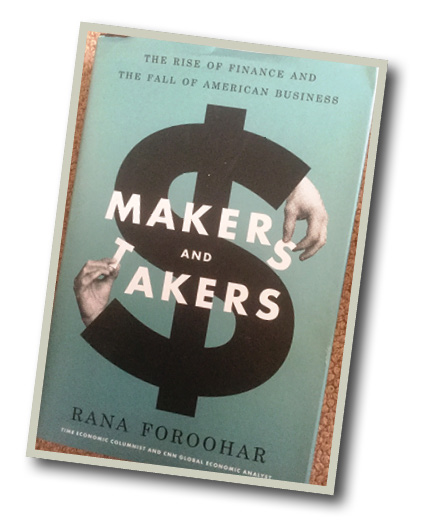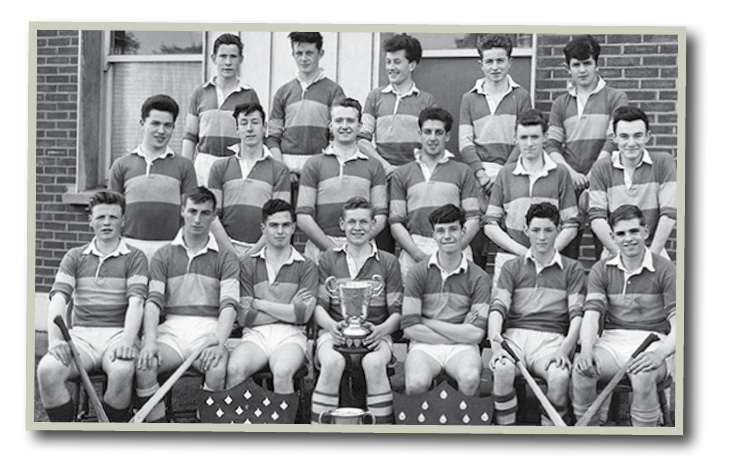 In Ireland, Gaelectric successfully developed a portfolio of wind projects, half in the North and half in the South. They recently sold the spinning assets of these projects to China General Nuclear Europe Energy and still have a further pipeline of projects to build out over the next couple of years. The projects in Montana have been constrained by delayed transmission projects due to changes in US Government policy some years back, but Brendan is optimistic that the projects will come to market in the future.
The next chapter of the Gaelectric story centres on energy storage. With Brendan's manufacturing background, he found the electricity industry strange in that you couldn't store the final product. "Most manufacturing makes to stock and takes from stock and that delivers planned production and economies of scale. When I came into this industry it wasn't great in terms of maximising the use of your asset base. People who had been in the industry a long time told me why it had to be that way. I thought it was flawed as a concept and storage had a role to play in addressing that," he states. In search of a solution, Brendan went on a self-described "storage quest" to understand energy storage.
He then came across compressed air energy storage (CAES) "courtesy of professor Google". There was a project being publicly funded in Iowa and it had run into problems arising from the fact that it was being developed by a partnership of nearly 50 different municipalities. Gaelectric were invited to try to rescue the project but decided against it. His research also found that there were two other plants operating, one as a black start for a nuclear plant in Germany and the other to provide ancillary services to a fleet of coal fired plants in the US. He also hired a geology consultant, Stephen Aherne, who is now Gaelectric's chief geologist and who found the answer for a CAES site near Larne using caverns specially created in geological salt deposits which are a feature of the east Antrim coast. The Larne CAES has just been awarded grant funding of €90 million as a Project of Common Interest (PCI) by the European Commission. Gaelectric plans four similar projects on mainland Europe and is in discussions about similar projects in China. The company's energy storage ambitions are an order of magnitude many times bigger than its achievements in the wind energy sector.
Transition
When asked how he found the transition from working for someone to starting up his own business, buying the Waterford plant in his early 40's, he replies: "It was a hard decision but it was always something I wanted to do. Nokia was a great place with great people and I was very happy there. For me it was a great 'university of life' experience working there.
"I should have moved out earlier but I was always progressing and I have never been driven by wanting to make loads of money or craved a different lifestyle. I have always been interested in work and with what I was doing, and if I was progressing, I was happy.
"When I sold the business in my early 50's I didn't make enough to stop working and even if I had, I wouldn't want to stop and do nothing. Even where I am today, I have reduced my involvement in Gaelectric to offshore wind and storage projects but I am involved in four new business projects. These range from the green economy to property. It's what I do. Retirement for me is not a word I embrace and I'm not alone in that. People are living longer and are healthy and active. What I can now do is bring that experience to a new generation."
Brendan quotes the Jonathan Swift essay that argues that wealth is created by "makers, miners and farmers", and everyone else feeds off that. Contrary to Swift's advice, Brendan observes that finance now has a dominant position in the modern world. "Finance and the law have their place but if there is not wealth in the first place you can't trade. This same philosophy has recently been explained by Rana Foroohar in her book 'Makers and Takers.' My passion is the satisfaction of making an idea work," he asserts.
When asked to look back on his career and what advice would he give to young managers of today, Brendan points to "persistence". "In my book there are two types of people: the hurlers on the ditch and the hurlers on the pitch. There are people who watch the game and criticise it and people who are in the heat of the battle. Sometimes they lose but they have done their best and that is what I find heartfelt. When I started my own business in the 1990s, many people said to me it was madness and didn't I know manufacturing was dead and told me I should get into property."
Ethos
One thing Brendan has been recognised for in the energy sector is having built a very good team at Gaelectric. He puts this down to the ethos of the company in how they deal with each other. Over time the company has developed a 10-point ethos by which they judge themselves. Each year everyone in the company confidentially scores the company's performance against the 10 points and an average score out of 10 is determined. The company also has its 'Flintstone' award, which "is about being flinty, that's how we deal with people outside the company, always with an edge, always pushing to get to where we need to get to". Every year the various teams in the company nominate someone for the award, which is a piece of flint in a piece of glass, and recognises that the person "went the extra yard to get us where we need to go to".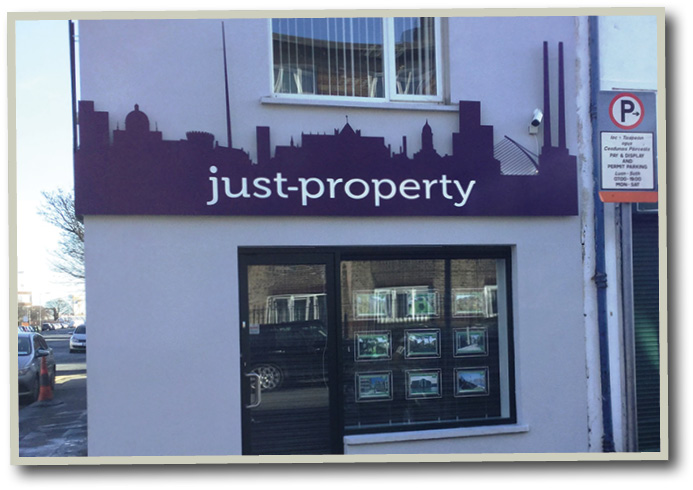 The ethos is more collective around how the Gaelectric team works together. The scoring against the 10-point criteria "opens yourself up to the person who has had a bad couple of months". At present, the average score is 7.6 which Brendan likens to full employment because "80 per cent is as good as it gets. We call it 'Ethos 8', that's our target".
"It's important to build a company that people what to work in and it is a bigger challenge today. Young people only want to work in something they believe in," he illustrates.
When asked how did that manifest itself when he has worked in more traditional structures, he replies: "I would always have pushed the boundaries. I was the youngest in the management team at Nokia but I was the first one to be made a director because I was always outspoken in terms of ideas. I always argued the case. I always had an interest in strategy and always spoke up about the long-term and what we needed to do to get there. It is just part of me, I don't think about it."
Speaking to various members of Brendan's team over the years he has a reputation for asking a lot of people and getting it.
"I ask people to stretch all the time because that's how you get fulfilment; by stretching and not sitting in your comfort zone. When we started in 2004, many people told us we had missed the boat as there was 4,000MW of grid connections ahead of us but sometimes ignorance is bliss and you get on with it. If you are a developer, you are a problem solver. Everyday there is a problem to solve – a land owner issue, a community issue, a supplier issue, a regulatory issue. If you are looking for certainty, then you are in the wrong business. You must get out and make things happen. If your people aren't of that mindset you are beat. When utilities have visited our wind farms they are often taken aback by the high quality of the work." However, Brendan strikes a cautionary note: "As you get bigger you have to work harder to keep that ethos." With this in mind, the company now has ethos ambassadors who "are at liberty to call up behaviour that is not in keeping with our ethos. The company ethos is determined by the people in the company and not by me".
As we finish the interview we walk to a local pub for lunch and pass a new property business in Ringsend in which Brendan is a partner. Although he has moved onto a new chapter in his involvement in Gaelectric he shows no signs of slowing down.