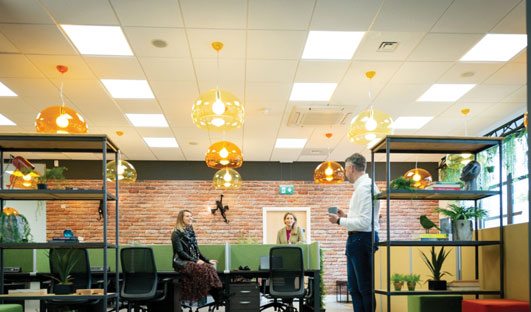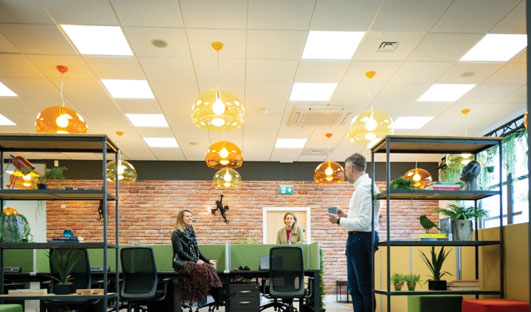 If good fortune is, as we are told, what happens when 'opportunity meets with planning', then Limerick's luck would very much appear to be in.
That's because when benchmarked against international best practice right now, the strategic focus of Limerick would suggest that it is a city region placing its bets in the right place. Limerick is chasing the right opportunities and planning for them.
If there was ever to be a litmus test of Limerick's robustness, it would be Covid and the fallout of the Russian invasion of Ukraine. Yet Limerick has never been better positioned to achieve that burning ambition of re-emerging as a national economic powerhouse and crossroads for international investment.
Innovation is at the heart of it all. Limerick is a city region that has always been at the cusp of innovation. As the wheels of industrial revolution changed over the centuries, Limerick moved with them and even sometimes ahead. Today, the momentum is relentless and fast-paced. This, together with its status as one of the most competitive English-speaking city regions in which to do business in the post-Brexit EU and a city celebrating diversity and inclusion, has turned Limerick into one of Europe's most progressive and future focused cities.
Its pro-business status, underpinned by its brand proposition Atlantic Edge, European Embrace, is reflected by the location in the region of 120 plus of the world's leading ICT, life sciences, and financial services companies, but innovation is not just about big business. It's about smaller business too and an example of this is Limerick's engine hubs networks.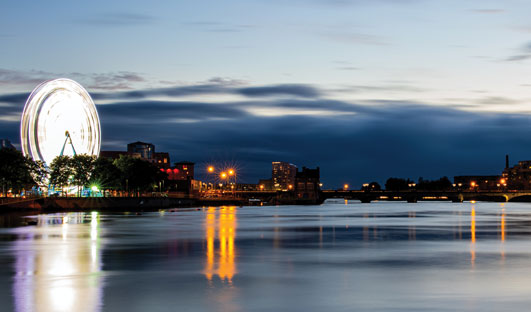 It is operated by Innovate Limerick, itself created by Limerick City and County Council to help drive innovation and act as the delivery mechanism for many of the projects outlined in the Limerick 2030 plan, the Limerick Regeneration implementation plans and others.
This collaborative network of engine hubs, or the engine ecosystem as it's called, provides a hybrid working infrastructure for remote workers and business owners, as well as full landing pad services to underpin multinational investment in the region. It's a network of 15 private and public enterprise spaces that spread beyond Limerick itself, into Clare, Tipperary, and north Kerry with more to be added in the coming years.
Head of Innovate Limerick Mike Cantwell's rationale for the engine hubs reaffirms how the city and county is embracing all that's thrown at it today. "How and where we work is changing and our goal in Innovate Limerick is to facilitate this change," he says. "Our members realise that there is more to life than a long commute and living somewhere they don't enjoy. Engine hubs helps people to create a better work-life balance, by providing high-quality co-working facilities. We are challenging traditional urban-rural divides and offering flexible work locations in cities, towns, and villages.
"People who wish to work remotely can now access a wide range of quality spaces to work from in the Mid-West through our website enginehubs.ie. This is the first network of its kind in the country. It's something we are very proud of because it is empowering innovation right across the region."
Film in Limerick is another of Innovate Limerick's successes, having created an environment through a range of supports that is enabling Limerick to become an even more significant production hub for film and TV. This is through the development of further screen infrastructure, the rollout of new initiatives to nurture locally based talent and a drive to attract more inward film and TV productions to the mid-west. In fact, more productions were filmed and produced in the region in 2021 than ever before, including the biggest ever production to be filmed in Ireland, Foundation made at Troy Studios, which employed over 500 crew, and TV dramas Hidden Assets and Smother season one and two.
Last year, when he spoke at the launch the Climate Action Plan, Tánaiste Leo Varadkar TD put his finger on what he felt would be central to the national economy going forward. "We are facing a twin transition to a new economy, a transition that is digital and green. And the countries that will do best are ones that are early movers," he said.
Limerick and the mid-west are forging ahead in these areas and it's very much a case of back to the future.
From the earliest days of the digital revolution, when global ICT pioneers such as Wang, Verbatim, and Atari arrived, to today with major investments by the likes of Analog Devices and Dell, Limerick has been synonymous with the digital sector. More recently, major investment in life sciences by companies like Regeneron, J&J, Stryker, Cook Medical, and Edwards Life Sciences and a recent announcement by Eli Lilly is positioning Limerick as a major life science manufacturing and R&D location.
Similarly, on the green side of this pairing, it's a region with an unrivalled renewables ecosystem, from the Ardnacrusha scheme developed just north of the city almost 100 years ago to the relentless move today towards transforming the Shannon Estuary and Foynes Port into a global floating offshore wind hub. The latter has the capacity to position the region globally; one leading national business figure recently described it as having the potential to become the Texas of renewable energy.
Politically, Limerick is also a leader of change and following an historic plebiscite in 2019, the people of Limerick voted to become the first city region in Ireland to have a directly elected Mayor, a move which will transform local government in Limerick.
For a city that's had its fair share of challenges over recent decades, there's a steely determination in Limerick that this is its time.
T: +353 61 556 000
E: customerservices@limerick.ie
W: Limerick.ie