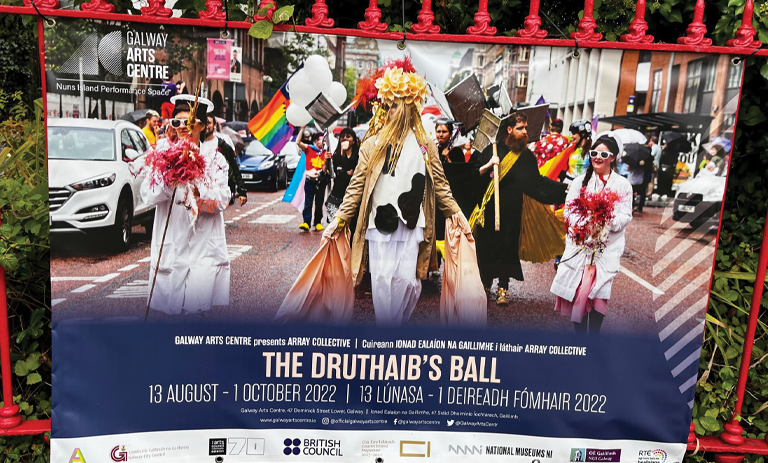 "Our cities become very dull if they are not populated by artists and we have to protect this sector," according to Megs Morley, Director and Curator of Galway Arts Centre, who sits down with Ciarán Galway and Odrán Waldron to talk about challenges faced by the sector, and what gives Galway city a unique arts scene.
Morley has been in Galway since 2005, and has worked in various roles throughout the arts sector, including freelance roles with the Irish Museum of Modern Art as a book editor and film editor. She has also held roles with the Galway City Council in the past, including as a public arts commissioner.
She assumed her current role in September 2021 and believes that the ongoing energy crisis presents a challenge "potentially on the same scale as Covid" for the sector. She further states that she hopes to "continue the work that we have been doing, creating the space for voices from all parts of the community to express their creativity, share that culture with a wider audience in Galway".
Moving on from Covid-19
Morley, who originally hails from Mayo, believes that the Covid-19 pandemic caused problems for the arts sector economically and in terms of audience confidence.
"What we have seen is ebbs and flows of that confidence through the year; at certain points we have been quite busy but at other points there is still a hesitance to fill certain venues. This is happening right across the arts, and it is a challenge which everyone in the arts sector is facing right now."
She continues: "The Galway Arts Centre is very much a venue-based organisation with our public galleries and our theatre. If the doors are closed, that is a pretty big challenge to overcome. Moving our work online was a challenge but also opened up creative potential for engaging with new audiences. When we did reopen the doors, we were very restricted in terms of how many people could be in a gallery at one time.
"That was really challenging, and it really effects how people experience the arts. That is probably the most difficult thing, making people feel confident enough to come back and experience the arts again."
Arts scene in Galway city
One of Galway city's unique factors is that it is the most diverse city in Ireland, and its high student population, according to Morley.
"It is a really young city which is steeped in Irish traditions which is full of welcome. It is a really international and diverse community which is what makes Galway real cultural hub and a vibrant and interesting place to be. It attracts a lot of artists and musicians to live here. There is a real wealth of exciting artistic talent here."
Morley further explains how the city's diversity is reflected by the programmes and exhibitions in Galway Arts Centre and how the arts sector has championed representation of people from minority backgrounds, and that the Galway Arts Centre has been a hub for art representing people from LGBT+, immigrant, and Irish Traveller backgrounds.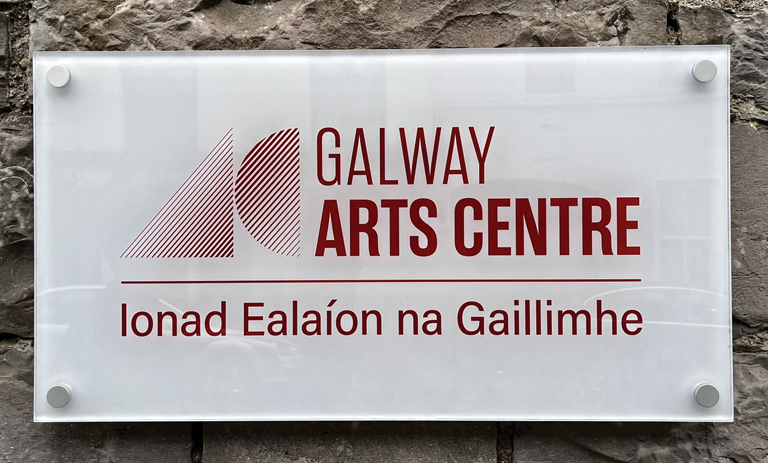 Reflecting on Galway city's proximity to the Gaeltacht and consequential connection with old Irish traditions, Morley states that she admired "artists like Ceara Conway, who is based in Galway and who draws from the sean nós tradition such as the caoineadh, but takes a contemporary approach to it that recreates it for today".
She adds: "I think that Galway city creates that space for reimagining the traditional roots of cultures and bringing them into the contemporary moment to make them relevant for now. The Array Collective [whose Turner Prize-winning installation The Druithaib's Ball was shown in the Galway Arts Centre and its Nun's Island Theatre from August-October 2022] is dynamic and interesting; they have a grá for Celtic and pre-Christian mythology and the characters from those myths, whilst adapting those characters in a contemporary way.
"Each artist from the collective has created characters and costumes that are drawn from these myths, and they use them to create performances, films, protests and events with. So you will see a lot of imagery from Celtic mythology. When you experience their immersive installation, The Druithaib's Ball the connections to these roots are really brought into the current social and political moment."
Morley further outlines how the arts sector is strengthened through diversity of age, and that there is "a younger generation that are really interested in maintaining the language and drawing on their heritage but in a fresh and contemporary way which I think is the key".
She concludes: "Culture is not a museum piece; it is alive and living and it needs to be adapted for our times and for what is relevant and important now. I think that that is the same for Irish culture and all of our traditions."