Environment
What if we could engage everyone to increase climate action and sustain sustainability?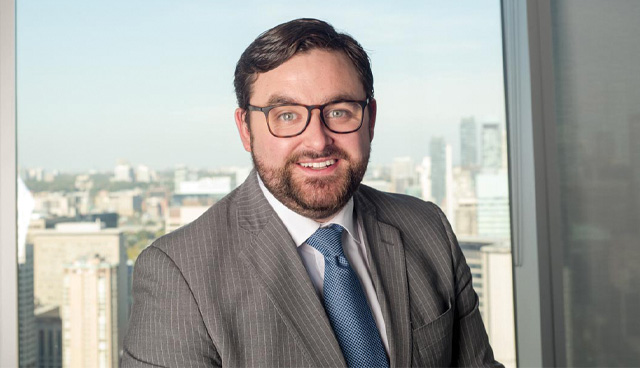 Some might say we have climate action tunnel vision. Like a weary driver on a long dark road, drifting off at the wheel, we want to pull over, but we can't. The road is all we can see, not the destination, writes Stephen Prendiville, Head of Sustainability, EY Ireland.
Just like the weary driver, this way of moving forward cannot continue when it comes to sustainability and climate action. We need to pull over, get a good night's sleep, and start afresh. But we can't blindly rush to the destination, climate action cannot come at the expense of the sustainability of our global world.
One example I will use is that of the desire to electrify our transportation networks. Yes, electric vehicles are a part of the climate action answer. The potential to replace all fossil fuel-based vehicles with electric, that can then be energised through renewables, is a very attractive proposition.
Yes, electric vehicles are a means of cleaning our transport emissions, but if we go with the notion that every vehicle currently on the road just gets replaced with an EV, then we have missed the point. EVs require metals and minerals to produce them (just like current cars), which can often be mined in countries where their environments, biodiversity, emissions, etc. are a threat to human health. A potentially insatiable demand for EVs could place untold pressures on these countries and global supply chains, heralding abuses, scandals and ultimately, a failure to result in a more sustainable and environmentally robust world.
Even if we disregard the potential human consequences mentioned above, we should at least consider the resilience of a move to EVs, where the global supply chains would be exposed to policy or other changes within these countries. If cobalt and lithium mining were suddenly significantly curtailed, what would this mean for mass EV adoption?
Instead, a transition to EVs must be complemented by a policy of moving away from single vehicle ownership in favour of sharing models. Public transport needs to be enhanced and ultimately the attractiveness of driving ought to be reduced, either by active demand management means (such as charges for every vehicle kilometre travelled) or by passive demand management (having less space for cars to park, to move around and so on). This will all align to our own national strategic outcomes set out in Project Ireland 2040, to have more compact growth and sustainability mobility, as well as transition to a low carbon economy.
I'm picking EVs purely as an example, but this thinking needs to happen across all the decisions we make, as people, as businesses and as a society. The point I'm making here is that there isn't a quick-fix solution that will address all of our climate woes. To address climate change in isolation would be to misconstrue the very spirit of the UN Sustainable Development Goals and risk wreaking havoc on parts of our society already in the throes of pain from the fall-out of a pandemic that continues to rumble on.
The answer is not to just stop doing things. We must find means of lifting all people and changing their trajectories as we ourselves seek to become more sustainable. Closer to home, the discussion here about the future of the office or city centre, while it is bold and exciting for many in professional services, is unlikely to be of any comfort to those that made a living cleaning those offices, or those serving lunches or coffees to those central workers. Firms driving towards their own carbon goals in the absence of a collective appreciation for other outcomes might exacerbate inequalities in our current system.
This is why Government and business must work together. It won't and can't work if it's just one side driving the agenda. It's time for proactive collaboration and straight talk. If we work together to put structures in place that support negatively impacted people and create real incentives for citizens and organisations to change their behaviour, it is more than possible. A nuanced approach will be required to assist businesses to pivot and transform and to help people move into employment in different areas of the new carbon-neutral, productive economy.
So how do we change the drum beat for climate action. What can we do differently to sustain our sustainability journey?
Inertia is the enemy of progress. The only way to counter inertia is to maintain momentum. This is true for EY as it is for any business or government. It is why we decided to push on from our carbon neutral commitments in 2020 and strive for carbon negative in 2021 and beyond. It is why we have pushed for net zero in 2025 rather than waiting for 2030 like so many others. Those that can should do more. We must create the momentum and the ripples that help others to rise to action also.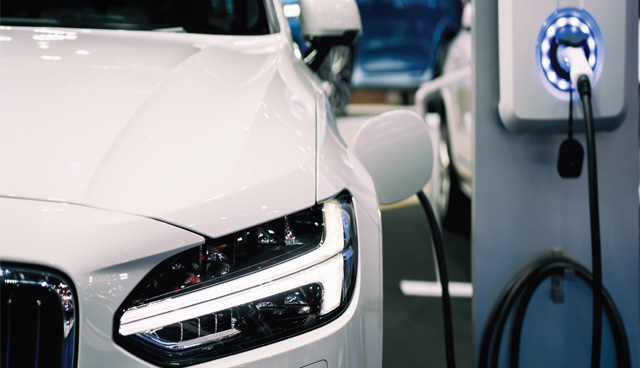 "When it comes to citizens, we need to tirelessly tackle two things: mindset and behaviour. We need to espouse a sense of curiosity and awareness across the entire sustainability spectrum. We also need to be imaginative and creative in our pursuit of meaningful and sustainable behavioural change."
When it comes to citizens, we need to tirelessly tackle two things: mindset and behaviour. We need to espouse a sense of curiosity and awareness across the entire sustainability spectrum. We also need to be imaginative and creative in our pursuit of meaningful and sustainable behavioural change.
But how do we change behaviour with the challenge of getting people more engaged? We need to be transparent and trustworthy and think differently. Over the last number of years, social media and technology companies have created habits and trends that simply didn't exist five years ago in many cases. What if we used a similar approach to climate action?
Could our inherently human quality for play be leveraged for the benefit of our climate goals? Duolingo is a great example, and perhaps one that provides a very stark contrast to old approaches versus new. Like many, I was taught Irish through the school system here. It didn't stick. Duolingo on the other hand, through the integration of play and behavioural nudging, has made Irish the most learned language on their platform.
What if we could recast climate action not as the great burden of our generation but as the great opportunity, the global challenge, with rewards that recognise the absolute long-term value creation in the pursuit; how would we engage as people? Having relied on the stick for the last five years, maybe we need to bring back the carrot and start really pushing positivity in this challenge. This is a climate emergency. The science is clear, but that doesn't mean that we cannot be imaginative and apply ingenuity and positivity to addressing the very real challenges ahead.
The UN Sustainable Development Goals call for a war effort. Climate action is one, albeit major, battlefield. Rather than wait for orders, we need to sound the march and in the absence of clear and unequivocal rules, rely on commanders' intent to empower initiative, improvisation, and adaptation against the guidance of what a successful conclusion looks like.
E: Stephen.Prendiville1@ie.ey.com
W: www.ey.com/ie/carbonnegative