Business
Wellness in the workplace: a worthy investment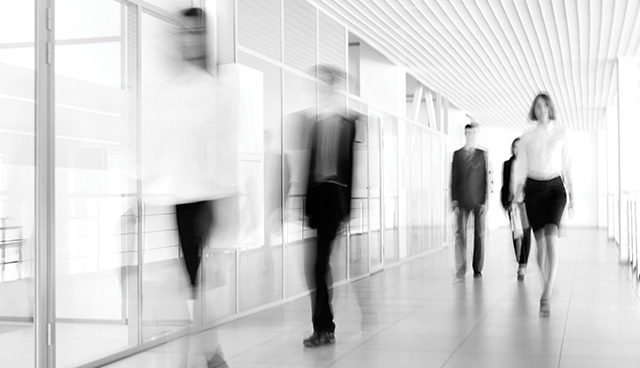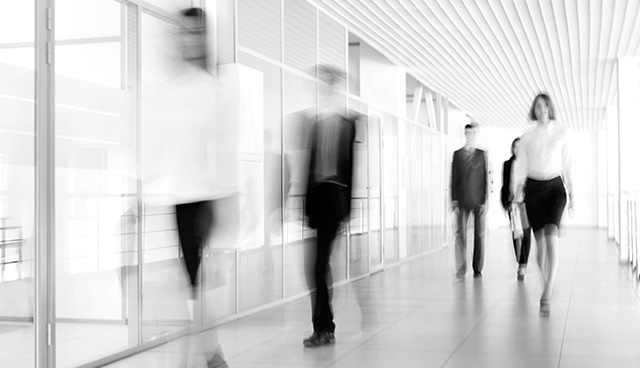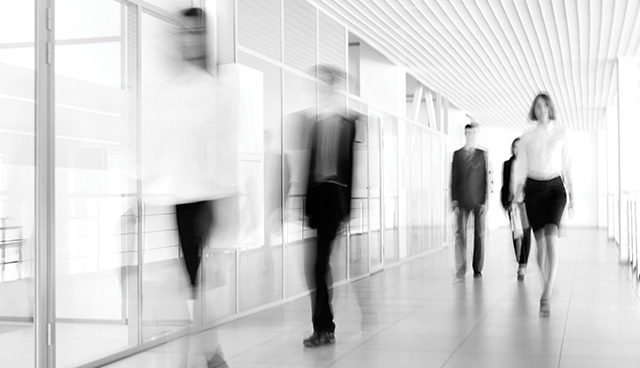 Workplace environments are critical in influencing both the mental and physical wellbeing of their employees.
Indeed, the significance of the workplace should not be underestimated when it comes to tackling the growing epidemic being experienced across Ireland. Recent studies published by Samaritans offer sobering statistics, with over 6,500 suicides registered across the UK and Ireland and female suicide in the UK reaching its highest point in over a decade, according to the 2017 Suicide Statistics report.
Workplaces can present themselves as both an optimum location and an integral element of infrastructure in the promotion of wellbeing and good mental health. The economic and social significance of the workplace cannot be ignored: support for wellbeing is now recognised as a key factor in building strong and resilient workforces.
A general consensus now maintains that happier, more satisfied employees are more productive employees – driving the generation of more revenue into the business. In this respect, making efforts to improve workplace wellbeing is a no-brainer. Beyond increased profits, however, workplace wellbeing drastically reduces the chance of an employee leaving a company, cutting potential recruitment costs in the process – an impressive return on a worthwhile investment.
Lowering company expenses can be seen as a benefit of investing in workplace wellbeing in the long-term, with happier, more content employees generally performing more efficiently. By extension, employers can benefit from a significantly lower rate of absence as well as reduced health care expenses. A happier workforce can see its impact extended beyond the office setting, with energy and vigor commonly shared by friends and family, whilst a heightened sense of team spirit can be fostered amongst revived and invigorated colleagues.
Whilst the benefits of enhanced workplace wellbeing are obvious, the warning signs of poor mental health are not as clear to see. It may not always be apparent that a colleague is struggling with such issues – indeed, we can all go through periods of intense stress as part of our working lives. When these emotions compound themselves into feelings of hopelessness and despair, however, more serious problems can occur. As a preventative measure, employers can encourage their employees to adopt due diligence, and watch out for the warning signs:
• a decrease in concentration;
• increased dependency on alcohol and drugs;
• socially withdrawn;
• low energy levels and fatigue;
• irritability and tearfulness;
• increased occurrence of unexplained absences or sick leave; and
• a decline in general workplace performance.
Such due diligence can prove valuable when seeking to anticipate and prevent a decline in mental health amongst workplace colleagues. Indeed, merely encouraging workers to observe these early warning signs can raise much-needed awareness around these issues. Central to raising mental health awareness in Northern Ireland is the work of several bodies which have sought to grapple with alarming statistics on depression, anxiety and suicide.
An example of such an organization comes from Inspire, formerly known as NIAMH. The charity and social enterprise offers a range of services which combat mental illness across the country to over 1,000 users. Two recent campaigns have done much to encourage workplace wellbeing, including Mates in Mind and Change Your Mind. With construction demonstrating a significantly higher reported rate of suicide than any other industry, Mates in Mind supports workers by delivering valuable training, awareness programmes and highly-praised counselling support services. Change Your Mind has been developed by a range of organisations in the North, and similarly pledges to encourage a more open attitude towards talking about mental health and reaching out for professional support.
In the South, however, workplace wellness has been strengthened by new legislation which requires all public sector employers to both have and publish reports on a health and wellbeing policy. The Healthy Workplace Framework has been developed to encourage and support the development of Health and Wellbeing programmes in workplaces. Launched by Fine Gael's Minister for Health Promotion, Catherine Byrne, the framework will allow business to develop their own resources, as well as enhancing existing initiatives which may already be in place. The document also offers suggestions for healthy food options and workplace opportunities for physical activity.
Whilst companies such as Google and Booking.com offer all day buffets, pool tables and gym memberships, the key to wellness in the workplace does not always come in such gimmicks. Indeed, the 'culture' of a company and the career opportunities it offers offer much more to an employee. A company that values people, praises good work and enables its workers flexibility and a real work-life balance has been proven to enhance workplace wellness, rather than placing such a focus on the physical surroundings.
Happiness at work is more than just bean bags and company lunches. A compassionate employer who treats their workers with gratitude, empathy and respect can guarantee higher levels of happiness in their business – it's common sense.
Wellness tips
• Perfect your posture: Improving your physical working position can decrease depression and tiredness, helping you to work at your very best.
• You are what you eat: planning healthy lunches, staying hydrated and adopting a more healthy lifestyle can boost your mood and workplace productivity.
• Invest in yourself: take time to become aware of your surroundings – meditate, rest, take a break and keep negativity in check.
• Be social: getting involved in workplace social life and engaging with your colleagues can improve your mood and create a happier, healthier working environment.
• Find a balance: everyone needs personal time. Whether it's a five minute break or a scenic route to work, there's always time to be made for yourself.
• Talk about it: discuss your feelings and fears with friends, family and trusted colleagues. The first step towards tackling mental illness is finding the courage to open up.