Danielle Conaghan reviews the legislation and considers how the functions of the water services will be shared out between Irish Water and the local authorities.
The reform of the Irish water sector is now well under way. The vast majority of water services functions, formerly exercised by each local authority in its capacity as a water services authority, have now been transferred to Irish Water. This transfer was facilitated by the Water Services (No. 2) Act 2013 (the "No. 2 Act"), which was signed into law on 25 December 2013. The actual transfer of functions took place on 1 January 2014.
"Water services" also includes wastewater services. Importantly, therefore, the functions which have been transferred to Irish Water also include all of the former functions exercised by a local authority in its capacity as a sanitary authority, and which were deemed to be functions of a water services authority (e.g. wastewater treatment functions). This means that references to a "water services authority" in all pieces of legislation (other than the Water Services Act 2013) and to a "sanitary authority" in all pieces of legislation must now be construed as references to Irish Water, where they relate to a transferred function.
Consolidation of functions
For good reason, the concept of a water services or sanitary authority being generally limited to exercising water services functions within its own functional area or sanitary district does not apply to Irish Water. Irish Water's water services functions are exercisable nation-wide. This provides Ireland, arguably for the first time, with a real opportunity to engage in strategic planning on a nation-wide basis for water services provision, by way of a national water services strategic plan. The consolidation of water services functions in Irish Water also allows for joined-up thinking as to the measures which Ireland needs to take in order to comply, in particular, with the Floods Directive, the Water Framework Directive, the Drinking Water Directive and the Urban Wastewater Directive (the "EU Water Directives").
Retained functions
What role, if any, does a local authority now play in providing water services after the recent transfer of functions to Irish Water? Well, a limited number of water services functions have not been transferred to Irish Water. The functions excluded from Irish Water's bailiwick relate to: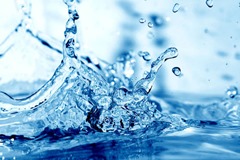 (a) the provision, operation or maintenance of storm water sewers;
(b) functions in relation to domestic waste water treatment systems (i.e. septic tanks); and
(c) the general administration and supervision of rural water services.
It is intended that local authorities will continue to perform these retained functions. Indeed, local authorities are reportedly in the midst of implementing the National Inspection Plan for the 449,109 septic tanks registered in the country to date.
Where a local authority is carrying out any of the retained functions mentioned above, it is entitled to exercise any of the water services functions which have been transferred to Irish Water, where it is necessary to do so in order to perform any of its retained functions. However, where a local authority is carrying out its retained functions the historic geographical restrictions continue to apply. In this context only, a local authority still retains the entitlement to enter into a 'section 40' agreement with another local authority for the joint provision of retained water services functions.
The EU Water Directives contain very ambitious targets for Ireland. Urban wastewater discharges and flooding episodes can detrimentally affect the quality of our drinking waters and waters generally. Irish Water, together with the local authorities, now has to navigate the best route to delivering Ireland's water services in compliance with these EU Water Directives.
Danielle Conaghan is a Senior Associate in the Environment, Planning and Climate Change Group at Arthur Cox
Tel: 01 618 0437
Email: danielle.conaghan@arthurcox.com