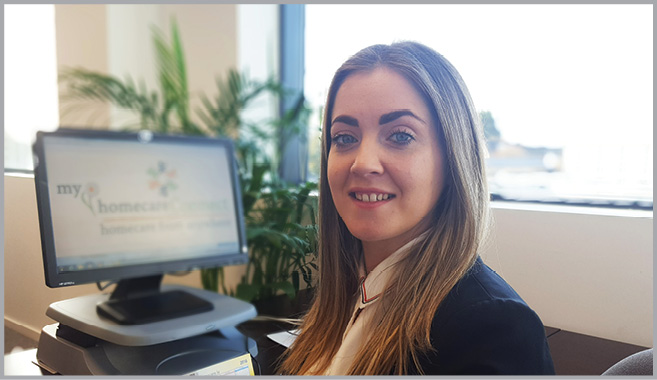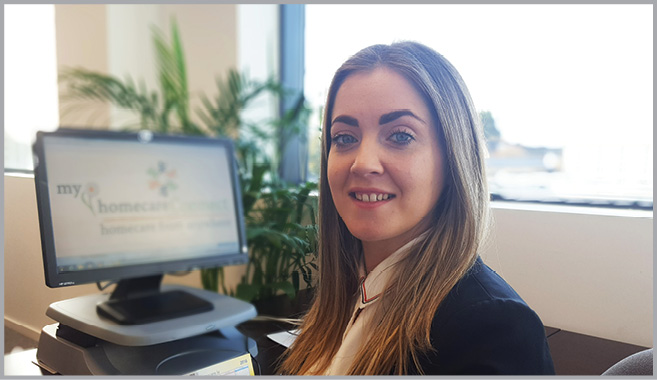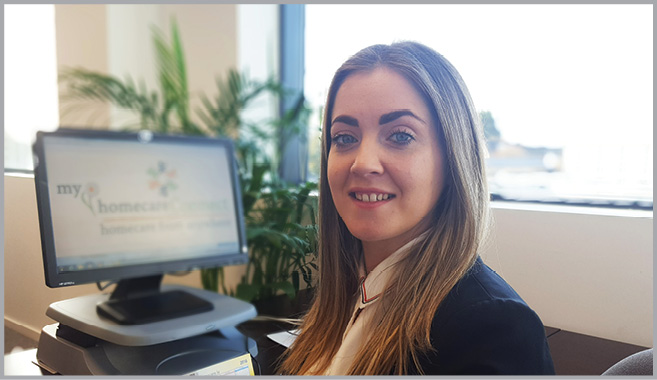 Virtual care is transforming the way in which care is delivered at home. Myhomecare's Samantha Myles writes.
An exciting virtual care model can bring the delivery of homecare into the cloud, connecting homecare recipients with loved ones, carers, as well as with community services and medical professionals, all through the help of mobile apps. According to Samantha Myles, eHealth Project Co-ordinator with Myhomecare, this technology is set to revolutionise how care is delivered in the home.
Myhomecare is a nationwide HSE approved home care and home nursing specialist provider. They deliver safe, high quality, cost effective homecare solutions complemented by 24/7 telehealth monitoring. Due to homecare budget constraints and the significant increase in the demand for homecare packages Myhomecare embarked on a journey. They researched technologies which could deliver better clinical care at the most economical cost hence the Myhomecare Connect Platform was conceived. "Offering an open architecture platform Myhomecare Connect brings together both clinical and social elements, promoting open and effective communication, putting the client at the centre of their care," Samantha adds.
The app offers significant health and social benefits:
• My Health Record – health vitals are taken and recorded by the carer or nurse, this data is available for the family immediately.
• My Motion Activity – The motion activity feature is an active live feed to help identify the location of the individual at home.
• My Calendar – online calendar of appointments and social events.
• My Fitness Plan – tailored exercise routine videos to encourage activity.
• My Circle – messenger service providing vital up-dates to all involved in the circle of care.
Information gathered in a non-intrusive manner helps to identify the arrival of a carer and provides peace of mind that a loved one has been active and mobile through the use of motion detectors. Having access to medical readings in real time helps clinicians make more informed decisions earlier in the process resulting in fewer hospital visits. It gives family members more reassurance and greater participation in the delivery of care.
Myhomecare Connect are about to embark on a horizon 2020 project with academic partners DCU and University of Geneva to develop and test an e-home health platform to operate as a 'Social Companion' to those aged over 65. Imagine if your social companion could adjust your dietary intake and order your shopping online based on a simple blood glucose reading.
Currently, around 50,000 people in Ireland suffer from dementia and this is increasing at a rate of 15 per cent per annum. It is reported that we are approaching a tsunami of over 65s who will be living for longer and require care and additional resources. In preparation for this wave, and with the ever increasing levels of dementia cases in Ireland, Myhomecare Connect are continuing to invest significantly in e-health technology research and innovation. This includes collaboration with a number of national and international technology partners including, University of Geneva, DCU, Verhaert New Products and Services NV, Acapela Group S.A., Familiehulp, VIVA Association and Salaso Health Solutions. Myhomecare has already developed and tested applications that monitor persons with early stage dementia at home, providing wandering alerts, GPS locations, fall alerts and telephone support which together produce a holistic solution that keeps people at home for longer and at less cost. Technology alone is not the answer but if used as part of a holistic package of care it can promote independent living now and into the future.
Samantha Myles is a eHealth
Project Co-ordinator with Myhomecare.

Direct dial: +353 4293 68326

Email: smyles@myhomecare.ie