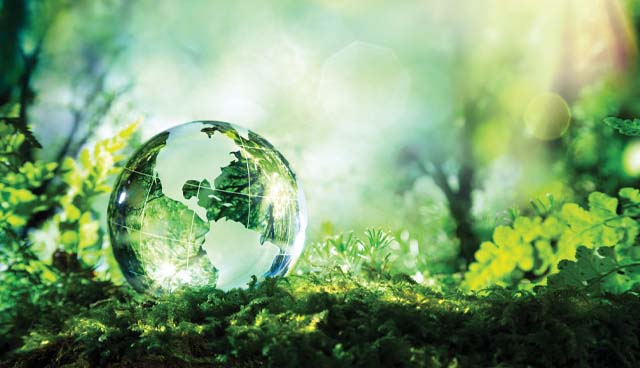 The four goals of the COP26 conference are: securing global net-zero emissions by 2050; adapting to protecting communities and natural habitats; mobilising finance; and working together to deliver. eolas surveys how Ireland and the rest of the world are set to deliver on these goals.
1. Secure global net zero by mid-century and keep 1.5 degrees within reach
Key to this goal is that participating counties are being asked to bring forward "ambitious 2030 emissions reductions targets that align with reaching net zero by the middle of the century". Four deliverables are outlined as essential by COP26:
the acceleration of the phase-out of coal;
the curtailment of deforestation;
the speeding up of the switch to electric vehicles; and
the encouragement of investment in renewables.
Ireland's intention to phase out coal-fired power generation by 2025 was announced by then-Minister for Communications, Climate Action and Environment Denis Naughten in 2018. In 2021, new standards for the burning of coal were announced by Minister for the Environment, Climate and Communications, Eamon Ryan TD. From 2022, coal, coal-based products and any manufactured or peat briquettes sold in the State will be required to have smoke emission rates of less than 10 grams/hour, reducing to 5g/hr by 2025. In Europe, Austria, Belgium, and Sweden are already coal-free; 12 countries have announced phase out dates; nine countries have no coal plants; four countries are discussing their phase outs; and nine countries, mainly in the coal-dependent east, are not discussing the matter.
From 2000–2020, Ireland suffered a 16 per cent loss in tree cover; to address this, the 2019 Climate Action Plan pledged the planting of 22 million trees per year until 2040, totalling 440 million trees with a rate of 70 per cent conifers and 30 per cent broad leaves. Globally, 2021 research from the Research Institute for Humanity and Nature found that consumption in the G7 states accounts for an average loss of four trees per year per person, meaning that simple reforestation will not be enough to meet the goal of curtailing global deforestation.
The goal in Ireland is to have 936,000 electric vehicles on the road by 2030; SEAI figures indicate that there were 35,000 in 2021, meaning that the target of ending the sale of fossil-fuelled powered cars will have to have an effect before it comes into effect in order for the goal to be met. In terms of investment in renewables, the European Investment Bank has backed a €1.2 billion pan-European renewable investment, with €84 million for Ireland's NTR Renewable Energy Income Fund II, a €500 million equity fund and €700 million debt to be deployed.
2. Adapt to protect communities and natural habitats
Two key enablers for this goal, as outlined by COP26, are:
protect and restore ecosystems;
and build defences, warning systems and resilient infrastructure and agriculture to avoid loss of homes, livelihoods and even lives.
2021–2030 has been dubbed the UN Decade of Ecosystem Restoration, with the UN releasing its 10 principles for ecosystem restoration. Ireland is considered a European laggard in European terms when it comes to ecosystem restoration; a 2016 EPA report stated that only 7 per cent of Irish land-based ecosystems were considered to be in a favourable ecological condition. The 2019 Climate Action Plan was scant in attention towards such problems and attention will turn to the details within the forthcoming Climate Action Act in order to gauge how Ireland will tackle this issue.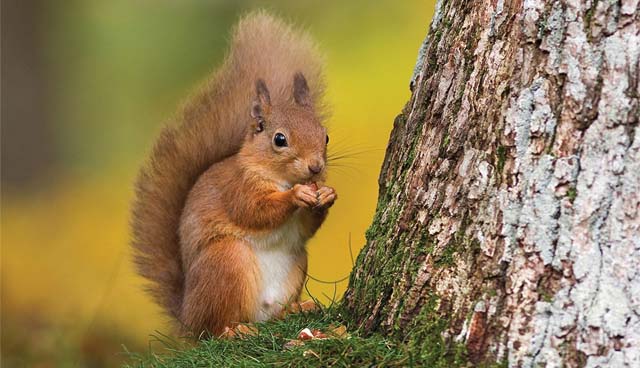 3. Mobilise finance
In a report published by the UN, an independent expert group on climate finance examined the COP16 Accord, which stated that the countries involved were committed to a goal of mobilising $100 billion per year by 2020. The report states that the basis for "counting [the $100 million] remains the subject of some contention" but that the COP16 Accord "makes it clear that the $100 billion may include finance from public and private sources".
The report found that up to 2018, climate finance counting towards the target had been on an upward trajectory, but fell short nonetheless. While the data for 2019 and 2020 was unavailable at the time, the group's assessment of the possible scenarios and their consultations meant that they concluded that the only realistic scenarios are those in which the $100 billion target would not be reached in 2020.
"Globally, 2021 research from the Research Institute for Humanity and Nature found that consumption in the G7 states accounts for an average loss of four trees per year per person, meaning that simple reforestation will not be enough to meet the goal of curtailing global deforestation."
Stating that the five years from 2021–2025 are crucial, the group stated that the $100 billion target now needs to act as a ceiling rather than a floor; in particular, it called for the current figure of $12 billion in climate action grants, which "falls far short of what is needed", to "at least double, and ideally treble".
4. Work together to deliver
The return of the US to the Paris Agreement has of course been a great victory in terms of international cooperation on climate action and COP26 will seek to actualise this momentum into finalising the Paris Rulebook, the rules that make the Agreement operational.
Countries agreed the majority of the Rulebook at COP24, but the onus is now on the finalisation of the targets within, obligating countries to set adequate emissions targets, report on their progress transparently, provide finance to developing countries to meet their commitments and operationalise carbon markets.
With its old climate targets falling short of Paris Agreement targets, the new targets set by Minister Ryan have aligned Ireland with the Agreement's goals, meaning that attention will now turn to achieving those goals through measures such as the operationalisation of the carbon market (carbon tax currently stands at €33.50 per tonne), and to accurately reporting the progress towards those targets.