Mary C Murphy discusses the impact the European Union has had on Ireland and the potential impact Brexit may have on the island.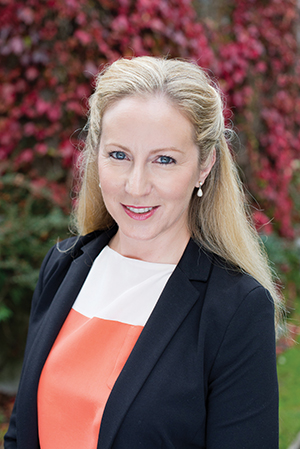 Without us even realising it, the European Union (EU) is perhaps one of the most pervasive forces in our everyday lives. Decisions made in Brussels are ubiquitous, impacting directly and indirectly on nearly all facets of Irish political and economic activity. This has been the case since 1973, the year Ireland joined the then European Economic Community (EEC). We did so alongside our near neighbours, the United Kingdom (UK) and also Denmark.
Ireland's decision to join the EU was a popular one. A 1972 referendum on the question of EU accession was decisive. On a turnout of 70 per cent, 83 per cent of Irish voters opted to support membership of the EU. All of the larger political parties and many other stalwarts of the broader political establishment, including trade unions, employers, farmers and the Church supported a yes vote.
In contrast, the UK did not hold a referendum on membership. The Conservative Party government, led by Edward Heath, championed UK accession to the EU. A referendum did eventually happen in 1975 when the Labour Party assumed power, partly on the basis of their promise to put the question of EU membership to the British electorate. The voters supported continued membership by a margin of two to one.
The UK was an important consideration for Ireland in its decision to join the EU. A primary goal of the Irish state from the late 1950s onwards was economic and social modernisation, and this involved reducing Ireland's trade reliance on the UK. A change of government during the 1950s in Ireland ushered in a new generation of political leadership intent on consolidating Irish statehood. EU membership was viewed as central to this objective and a key means to allow Ireland to reorient its economic interests.
Benefits
Ireland has fared well in Europe and this is evident across a range of indicators. Irish participation in the single European market (SEM) provides Ireland with secure access to the largest trading bloc in the world. In financial terms, it is estimated that the SEM adds approximately 9 per cent to Ireland's GNP.
EU participation has also increased inward investment into Ireland. Multi-national companies are attracted by Ireland's low corporation tax rate, but their investment is also influenced by the unfettered access to a market of over 500 million consumers which Irish membership of the EU provides.
In line with early expectations, Irish trade has diversified. There has been a lessening of our dependence on the UK market, and an increase in our trade relationships with other European states.
Not all indigenous Irish firms have reaped the benefits of Irish EU membership. A number suffered when exposed to the full rigours of European competition. It is also possible to question the benefits of Eurozone membership. The global financial crisis post-2008 hit Ireland hard and being part of a single currency zone limited Ireland's ability to react and respond to the recession. The EU, however, did provide Ireland with necessary bailout funds. This financial aid came with conditions, and those conditions continue to constrain Irish government fiscal policy.
Ireland also benefited directly from EU structural fund support. Since 1973, the state has received over €20 billion in EU assistance. This financial aid has been instrumental in improving Ireland's transport infrastructure in particular, but it has also been important for cross-border cooperation, regional development, and human resource capacity-building.
The EU's Common Agricultural Policy (CAP) may be an expensive and controversial EU policy, but it has contributed to the modernisation of the Irish agricultural industry and to transforming Irish farmers' living standards. The EU's progressive and ambitious environmental policy impacts directly on Ireland. The benefits come with regulatory and other financial costs. The EU has also pioneered gender equality and promoted equal rights for all. The principle of equal pay for equal work has transformed the lives of many women in the workplace. Through the Erasmus programme, Irish young people can spend periods studying in other European higher education institutions, and vice versa. Third level institutions in Ireland are active participants in major research funding endeavours through Horizon 2020 and their efforts contribute to national economic growth and competitiveness.
Challenges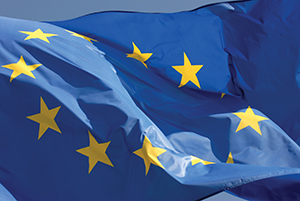 The various dimensions of EU membership present not just opportunities for Ireland, but challenges too. Being part of the EU impacts on national sovereignty. This can be characterized in different ways – a loss of sovereignty versus a sharing of sovereignty. Either way, EU membership means that individual member states do not enjoy full autonomy in specific policy fields.
Ireland has traditionally been less agitated about the impact of EU membership on Irish national sovereignty than has been the case in other EU member states, most notably the UK. Public opinion surveys here consistently show high levels of support for EU membership and the Eurosceptic movement in Ireland is relatively weak.
It is conceivable that Ireland has benefited not just economically from EU membership, but psychologically too. Having a seat at the EU table alongside major European powers has delivered a confidence boost to a small state on the periphery of Europe. Ireland's altered relationship with the UK has grown and evolved positively against this European backdrop, where bilateral discussions about Northern Ireland in particular, were possible and ultimately constructive.
The EU-Irish relationship, however, has on occasion been tested. Twice Irish voters rejected EU treaties – Nice in 2001 and Lisbon in 2008. The no votes signalled some dissatisfaction in Ireland with the European integration process. Concerns about the powers of EU institutions and the impact of various EU policies on abortion, Irish neutrality, workers' rights, etc. motivated Irish voters to reject EU treaty proposals. It is clear that a lack of knowledge of the EU was also a factor. Ultimately, these fears were allayed and subsequent referendums passed.
The next EU referendum of significance for Ireland will not take place here, but in the UK. The consequences of a UK exit from the EU – a so-called Brexit – for Ireland are unclear. There are a series of unknowns in relation to what a post-Brexit landscape might look like, how the UK exit might be structured and how markets might react. A vote to leave may put pressure on the unity of the United Kingdom and produce friction within the UK, including between the two communities in Northern Ireland.
As the UK's nearest neighbour, it is likely that a post-Brexit economic and political environment – and accompanying tensions – will be challenging for Ireland. Beyond the impact on trade, there will be political repercussions. Relations with the UK may alter again as the border between Northern Ireland and the Republic of Ireland adjusts to an altogether different arrangement.
Where Ireland's past relationship with the EU was largely harmonious and to the benefit of the Irish state and its people, the future is decidedly less certain.