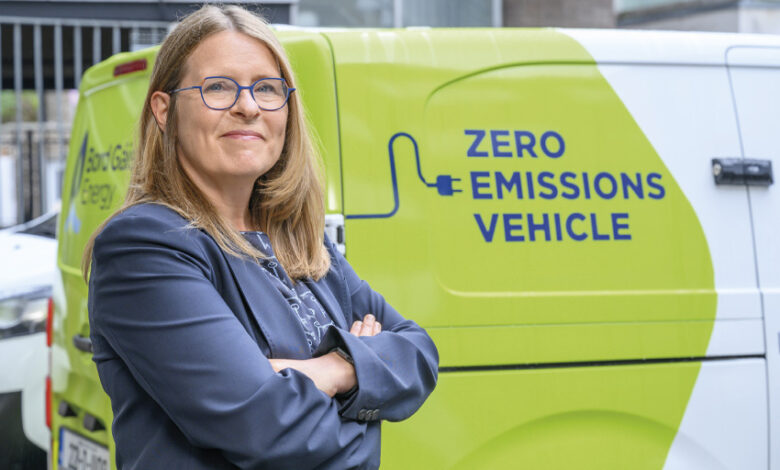 Bord Gáis Energy is a recognised and trusted market leader in gas boiler service and repair, with an ambition to lead in the provision of energy services and solutions, helping our customers transition to a lower carbon future, writes Teresa Purtill, Director of Services and Solutions with Bord Gáis Energy.
In the past 18 months, we have established a dedicated services and solutions division to support the roll-out of green innovation and officially launched our sustainability strategy, Imagining a Better Way. Our approach is to always improve and innovate, helping our customers use less energy and switch away from fossil fuels.
Our capability to service in-home needs via our service engineer network, coupled with our investment, innovation, and understanding of our customers ensures we are uniquely placed to help our customers on their journey to a sustainable energy future.
Strategic view
Our sustainability strategy outlines our journey of transformation, as we seek to accelerate our positive impact and bring our customers on this journey with us. We are committed to transforming our energy supply, services, and solutions and our role is to support our customers live more sustainably; be it through the electrification of heating systems, energy reduction, or deep retrofits. We recognise that this will require a seismic change in our customers' relationship with energy and we have a role in educating them on the necessity for change and providing the solutions and services that will be required to do so.
Affordability is at the heart of our strategy and we are exploring financial solutions to help customers to navigate this period of extreme energy price volatility.
Apprenticeship programme
The Government's Climate Action Plan has ambitious targets, not least the retrofitting of 500,000 homes and installing 400,000 heat pumps by 2030. The main challenge to delivering on this vision is the chronic shortage of relevant skills.
In short, a successful transition will hinge on a workforce that does not yet exist. Significant investment will be required to deliver this workforce and thousands of skilled workers will be needed for the planned retrofitting programme alone.
"As part of our sustainability strategy, we will be a net zero business by 2045, we will have electrified our full van fleet by 2025, and reduced our property emissions by 90 per cent by 2030. We will also supply our customers within excess of 1,000MW of renewable power by 2030."
Bord Gáis Energy is committed to supporting the national effort on the promotion of trades careers. We recently established the Bord Gáis Energy Apprenticeship Programme, and we are delighted to have already received hundreds applications. Plumbing and electrical apprenticeships will be a core focus with additional training to upskill engineers to become smart energy experts, skilled to install and maintain carbon-efficient technologies including electric vehicle charging points, heat pumps, and importantly to provide essential energy efficiency advice to customers.
Through our long-term partnership with Focus Ireland, we are working with its PETE (Preparation for Education, Training, and Employment) service to offer employment opportunities to those experiencing homelessness and help them to thrive independently.
Customer focus
We know that Ireland's energy transition cannot happen without empowering Irish homes and businesses to reduce their impact. Irish homes are responsible for 25 per cent of our overall energy use and 10 per cent of our greenhouse gas emissions. More than 50 per cent of housing in Ireland is D-rated or lower. That means we have one of the most inefficient housing stocks in Europe, with 42 per cent of homes heated by oil and 33 per cent by gas.
Our goal is to bring our customers with us on this journey of transition to a lower carbon world by helping customers to:
• Use less energy – through smart home energy management solutions such as Hive and the integration of other lower carbon technologies such as heat pumps, EV chargers, batteries, and smart hot water tanks into the Hive ecosystem.
• Switch from fossil fuels – accelerating the switch from fossil fuels and become the main installer of heat pumps in Ireland and the market leader in their service and repair.
• Consider solar and battery solutions – specifically tailored to the Irish farmlands with affordability installation and repayment plans.
Within our planet ambitions, we will be a net zero business by 2045, we will have electrified our full van fleet by 2025, and reduced our property emissions by 90 per cent by 2030. We will also supply our customers within excess of 1,000MW of renewable power by 2030.
Furthermore, with a long-standing relationship with the Irish Farmers Association (IFA), we recently launched a new partnership offering solar solutions to Irish farmers. This follows a pilot project undertaken by the IFA and Bord Gáis Energy to establish the commercial feasibility of the installation of roof top solar technology on Irish farms. Through the pilot we clearly and objectively established the benefits of solar solutions for all farmers involved. Bord Gáis Energy and IFA will begin installation in spring but encourage interested parties to register and request further details.
We are committed to using our expertise and experience to support the critical growth of renewables whilst maintaining the stability of energy supply in Ireland. We just announced over €250 million investment to build two new power plants in Athlone and Dublin. These two plants will also be built to switch to hydrogen as that source becomes more viable and available at scale.
Looking ahead
At Bord Gáis Energy, we have supported our customers, colleagues, and communities for over 45 years, and we will continue to do so as we work together to fundamentally change the way in which we consume energy. As we look to the future, we are imagining a better way; transforming our energy supply, services, and solutions in order to become a leading net zero business in Ireland by 2045 and to help our customers reach net zero by 2050.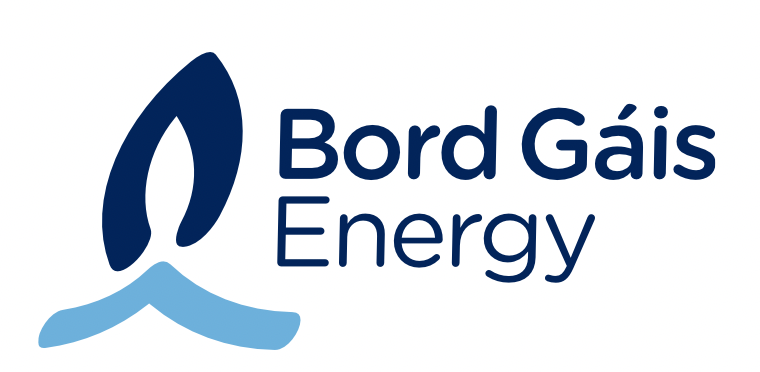 For further information visit www.bordgaisenergy.ie