Digital
Spatial data drives better decisions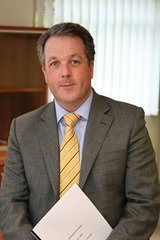 Geography matters in decision-making. Colin Bray, Chief Executive of Ordnance Survey Ireland, explains the practical relevance of the OSi Prime2 spatial database and Geoportal.ie to the State.
As Ireland's national mapping agency, Ordnance Survey Ireland (OSi) is responsible for maintaining and developing the authoritative spatial referencing data for the State and, in so doing, provides national digital mapping generated from an industry standard database platform and provides a national standardised GPS positioning survey infrastructure. OSi provides consistent and accurate mapping and positioning services for both the public and private sectors and, in essence, connects the physical world to the digital world for others to use.
Spatial information plays an important role in our everyday life. Everything happens somewhere. Each activity, incident or event, including the majority of our state and business information is related to a particular geographic location. The true value of spatial information is realised when combined, integrated or overlaid with other relevant information for the purposes of gaining a better understanding of the combined data by relating it to a common location or geography. It enables those questions to be asked:
• what are the characteristics of a particular area?
• what number of incidents happened at a certain location?
• what buildings are adjacent to a particular road?
• or what lies at a certain height above mean sea level?
Authoritative spatial reference data is an important part of State infrastructure.
It provides the common reference to integrate and link significant national datasets, enabling the sharing of data for better analysis and evidence based decision making. Such spatial information is used in planning national electricity and telecommunications networks, managing local authority assets, and is key to the implementation of important national projects such as water infrastructure and postcodes.
The use of common reference data that enables the integration, access and use of multiple national datasets provides for better analysis and decision making, optimising resources and delivering efficiencies. An example would be determining the optimum location of a new school by integrating and analysing multiple relevant spatial datasets.
Prime2
Consistent with OSi's 189 years of innovation in national mapping, OSi is nearing the completion of a six-year programme to develop a world leading national spatial data platform, the next generation of national digital mapping, based on the latest of international and industry data standards. This new national spatial data platform, known as Prime2, will allow for the first time all nationally significant spatial data in the State to be uniquely referenced, ensuring that it is standards-based and is easy to integrate and is easy to share.
Prime2 has been designed to be rigorously based on industry standards (OGC and ISO), to be non-proprietary and to be a world class national spatial information platform, the foundation of a National Spatial Data Infrastructure (NSDI).
Prime2 will enable geographic objects, such as buildings, land parcels, roads, utility infrastructure, etc. to be uniquely identified and referenced. This unique referencing is provided by the unique digital identification of that object with a Geographic Unique Identification code known as a GUID. The Prime2 data model provides Ireland with a best practice authoritative spatial data infrastructure for the consistent and accurate referencing and integration of national data related to location.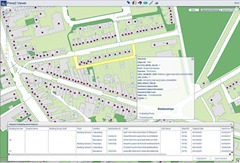 GeoPortal.ie
Another important national spatial data initiative that OSi has been involved with has been the development of GeoPortal.ie, a national web portal that provides access to a network of spatial data from a wide variety of Irish public bodies and organisations for viewing and downloading. Launched in June 2013, GeoPortal.ie was jointly developed by OSi and the Department of the Environment, Community and Local Government, with OSi responsible for the development and maintenance of the technical systems.
GeoPortal.ie has been created as part of the Irish Spatial Data Infrastructure (ISDI) initiative and is designed to facilitate the on-line sharing of spatial data according to the requirements of the Irish eGovernment Strategy and the EU INSPIRE Directive. INSPIRE (INfrastructure for SPatial InfoRmation in Europe) is a European Commission initiative that aims to establish a pan-European infrastructure of geographic data to support environmental policy. It will enable the sharing of environmental spatial information among public sector bodies and better enable public access to spatial data across Europe via an online service offering data and metadata. The proposed content for INSPIRE is outlined in the Annex to the Directive, available at inspire.jrc.ec.europa.eu
GeoPortal.ie is Ireland's first standardised portal for accessing the State's spatial environmental information and will, by its nature, improve efficiency by bringing together and integrating data sets maintained by different State agencies and departments. It will provide a single point of access for searching, viewing and downloading environmental related spatial information in a standardised data format from multiple sources, rather than having to access the information from a number of different departments or agencies directly.
As one of Europe's leading technologically advanced national mapping agencies, OSi plays a leading role in the strategic development of national spatial information, developing national spatial data formats and the technical systems required to provide a national data infrastructure to enable the integration and sharing of information. Both the OSi Prime2 spatial data platform and GeoPortal.ie are significant initiatives in the development of eGovernment strategy.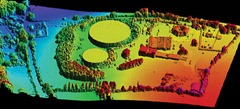 To further develop the effective use of spatial information in Ireland and to really gain from the value it can provide in terms of efficiencies and supporting evidence-based decision making, the development of a national spatial information strategy is required. Such a strategy would ensure the effective collection, maintenance and management of national spatial information with the adherence to common data standards to ensure that national data can be easily shared and easily used. The strategy would also address governance, funding, education and awareness.
Colin Bray
Chief Executive Officer
Ordnance Survey Ireland
Phoenix Park, Dublin 8
Tel: 01 802 5300
Email: colin.bray@osi.ie
Web: www.osi.ie