Issues
Schools reopening after summer of discontent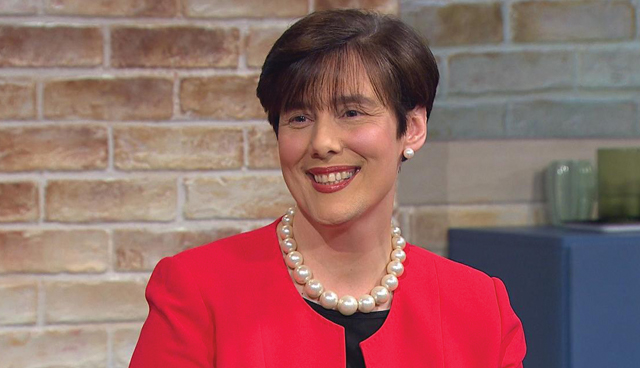 A summer of contention has rolled into the autumn, with the Government and teachers' unions at odds over the reopening of schools following the Covid-19 forced closures of schools in March.
Following a Cabinet meeting in late July, the Government announced its plan for the reopening of Irish schools after approximately 4,000 were closed on 13 March due to the pandemic. An overall funding package of €375 million was announced, with funding dedicated to the provision of an extra 1,000 post-primary teacher posts, 120 extra counselling posts in order to aid the children in adjusting to their new educational environment and a €75 million fund to allow schools to build new premises and/or alter existing buildings in order to facilitate social distancing.
Minister for Education Norma Foley, upon announcement of the plan, explained that children in the first four years of primary school would not have to social distance, but that older students would be required to maintain a distance of one metre. Foley said that "enhanced cleaning and hand hygiene" support would be provided for schools, and opportunities for the provision of personal protective equipment would be there. The Minister also said that a student suspected of having Covid-19 would need to be placed in an isolated area within the school for testing to take place and if a positive test was returned, their whole class might be required to self-isolate.
Doubts were immediately cast on the Government's plan. The morning after the announcement, Deirdre Mac Donald, President of the Association of Secondary Teachers, Ireland (ASTI), appeared on RTÉ's Morning Ireland to say that it was a "mighty task" to reopen schools at full capacity by the end of August, and that she was "not confident" the time frame outlined could be complied with. "It is the logistics of it," Mac Donald said. "Some schools will need more changes to the school infrastructure, or maybe have to get in extra portacabins or space that is available in a nearby hall or something like that."
Mac Donald also cast doubt on the idea that 1,000 extra teachers could be recruited in the month between the announcement and the scheduled reopening of the schools, saying that was "no small task either". Minister Foley had said that recruits would be drawn from a "variety of pools or strands", which would include the 1,300 teachers currently job sharing across schools, with limits on the number of hours a job-sharing teacher can work to be lifted.
The Minister also said that there are 2,000 secondary teachers registered but not teaching "for a variety of reasons" and over 300 teachers that were newly qualified and trained in the UK this year. Foley said that she had "every confidence" the extra 1,000 teachers could be in place in time in order to allow schools to split larger classes to adhere to social distancing rules.
Mac Donald said that she expected a significant amount of the 1,000 to be made up of existing part-time teachers, but that few former teachers would be coming out of retirement. She also added that supply teachers should be assigned to specific schools rather than across several schools in order to create "as closed a school regime" as possible.
Foley has urged smaller schools to "reimagine" their spaces in order to facilitate a safe return to education. Under the roadmap issued by the Government, each primary school class is defined as a bubble, with smaller groupings within known as pods. Social distancing with pods and between pods within bubbles is set at one metre.
The Minister said that the €75 million fund for minor works was to be used to "declutter classrooms, remove all unnecessary furniture and maximise space". However, in late August, the Teachers Union of Ireland (TUI) revealed the results of a survey that stated that almost half of the secondary schools within the State were having problems sourcing builders to carry out works that would allow them to maintain social distancing.
TUI general secretary Michael Gillespie argued that these findings meant that the "only acceptable option" was for schools incapable of enforcing social distancing to remain closed until they could do so: "Should a school not be in position to open as scheduled in a manner consistent with the physical distance requirements set out by the public health authorities, a delay in the opening is the only acceptable option."
However, Foley's comments in July appear to have given any such idea pre-emptive short shrift, when she said that all schools would have their usual "autonomy" with regard to reopening dates but would be required to be open "as normal at the end of August, early September, as it was in the past". "There is always within schools a latitude to decide what exactly will be their opening day – whether it is 27 August or 25 August or 1 September," Foley said. "That latitude within a couple of days remains, but in the main what I am saying is schools will open as normal at the end of August, early September."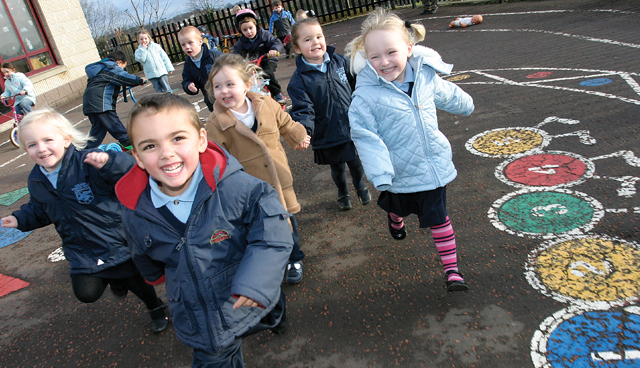 "Should a school not be in position to open as scheduled in a manner consistent with the physical distance requirements… a delay in the opening is the only acceptable option."
TUI General Secretary Michael Gillespie
Criticism of Foley mounted throughout the month of August, with the Government on recess and schools preparing to reopen at the same time, with their teachers and unions decrying the conditions in which they were being forced to do so. Foley largely avoided media appearances until appearing on RTÉ's Prime Time in late August, where she clarified that masks would be mandatory in secondary schools, under recommendation by NPHET, and that the Government was doing "all that we can to ensure that our school environment stays as safe as it possibly can".
Yet pressure has ratcheted up as schools have begun to reopen, with pictures from Clonbonny National School near Athlone showing children sitting back to back in classrooms and a repurposed garden shed being used as the school's isolation room having caused a social media uproar. Further reminders of the risk involved were offered in the North when Ballyclare Secondary School in County Antrim was forced to close within a week of reopening.
With risks apparent, specifically in small rural and cramped urban locations, how the reopening and the specific challenges thrown up by the individual situations of given schools are dealt with could come to define the public perception of the new coalition Government's handling of this stage of the Covid-19 pandemic.