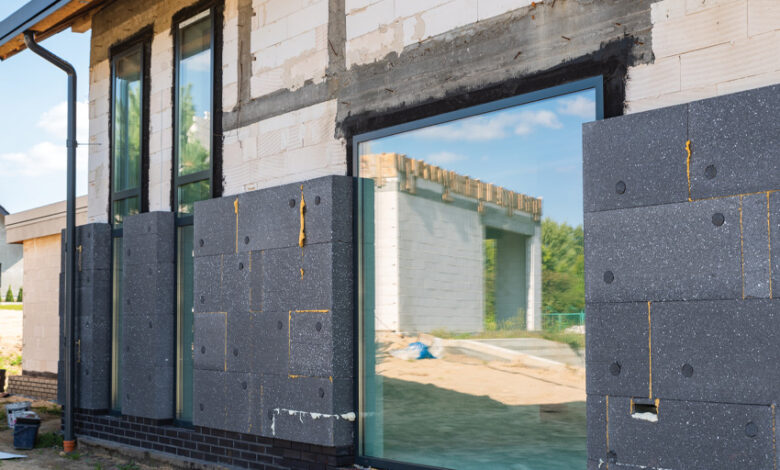 The necessity to more than quadruple the skilled workforce by 2050 is the biggest constraint facing the Government's retrofitting ambitions, says Minister for the Environment, Climate and Communications, Eamon Ryan TD.
Published as part of Climate Action Plan 2021, the National Retrofit Plan set out ambitious targets and centralised the retrofitting agenda in the Government's climate, economic, and housing strategies.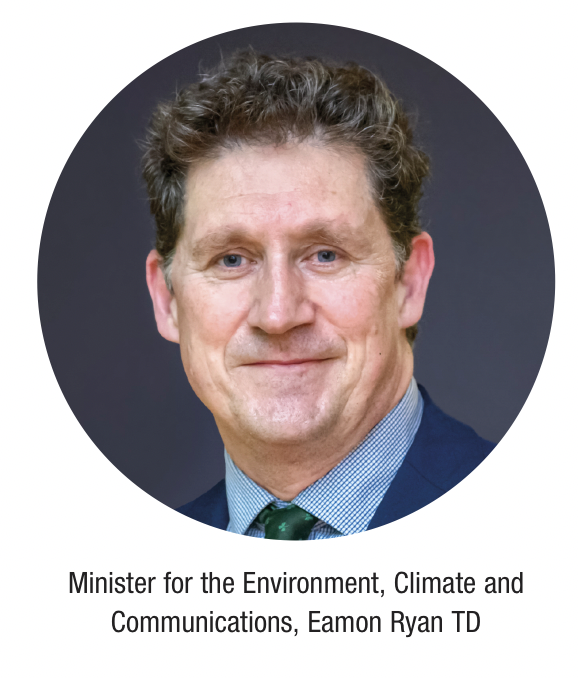 In spring 2022, the Government launched the National Retrofitting Scheme, a package of supports that Ryan says reflects the step-change needed to achieve an overarching target of half-a-million home energy upgrades (to B2 Building Energy Rating standard) by 2030.
Describing the upgrade of 30 per cent of current housing stock by 2030 as "the bare level ambition", Ryan says that cross-party support for these targets will ensure that the only possible change in ambition will be acceleration, highlighting a long-term ambition to get to every home by 2050.
Ryan highlights that around €8 billion of guaranteed funding within the National Development Plan to support grant schemes and other retrofitting measures, and the confirmation of a 55 per cent share of the carbon tax budget, provides certainty that budgets will not contract.
Stressing the need to deliver a universal approach that will cover all household types and customer segments, Ryan emphasises a "bias" towards protecting those most in need and affected by fuel poverty. The need for simplicity, he says, "has been a difficult lesson to learn".
"We need customer-centred solutions to reduce costs, and complexity, and make the process easier. If it is too cumbersome and bureaucratic, we will lose the customer.
"We want to encourage retrofits that are cost-optimal, not to over-specify and set excessive standards. We need to stimulate the market, but the Government is not going to do this alone. Industry will be key and they need confidence in their ability to grow and deliver these goals."
Ryan expects the increase in grant levels and the introduction of 12 one-stop shops to serve as mechanisms to scale up and deliver an easier journey for the householder "to the point where they are getting wrap-around solutions that mean they do not have to make complex engineering decisions for themselves".
Despite criticism that work towards the Government's 2030 retrofitting targets is slow, Ryan expresses "real confidence" that they will be met. Underpinning his confidence, he presents figures of a doubling of applications to SEAI since 2021, a 67 per cent increase in home energy upgrade completions (5,200 of which were to B2 standard), and the meeting of the 2022 annual target of 27,000 homes.
"We are on track, but we should not be complacent," he states. "We have discussed raising our targets because they were set before the war [Russia's invasion of Ukraine]. That gives me real confidence that we are going to get there."
Challenges
Ryan admits that challenges exist, mainly in relation to the supply chain. "The biggest constraint is the supply of skilled labour," he explains, emphasising that the constraint is also being felt across other European nations.
"We need some 17,000 workers by the middle of this decade. Currently, we have 4,000, in an economy that is at full tilt."
"We need customer-centred solutions to reduce costs, and complexity, and make the process easier. If it is too cumbersome and bureaucratic, we will lose the customer."
In this regard, the Minister welcomes the work of his department and the Department of Further and Higher Education, Research, Innovation and Science in enhancing the number of participants in near-zero energy building (NZEB) and retrofit upskilling and reskilling programmes in 2022, following progress in developing a national network of centres of excellence in retrofit skills training, including NZEB skills.
On the challenge of increasing annual retrofits to eventually reach the 500,000 home target by 2030, Ryan says the soon-to-be-introduced Loan Retrofit Guarantee Scheme could not come at a better time in the context of rising interest rates.
"We will de-risk the loans, working with the European Investment Bank (EIB) and the State to cover the first possible default risk, and then bring pillar banks in to cover the remainder.
"That is a clever way to bring down the interest rate below market rates. Even with €8 billion state funding, the scale of this project is so huge that we need private financing and householder investment to deliver."
Beyond households, the Minister says that a key development is work on the development of a National Heat Policy statement, following on from SEAI's National Heat Study in February 2022. Discussing the creation of a delivery taskforce on heat and the built environment, he says: "We have such a huge job here, not just with residential buildings, but in commercial buildings, public buildings, and in the rollout of district heating.
"We have to marry district heating with retrofitting as the mechanism to get zero carbon building infrastructure in this country."