Education
Responding to the demands of Industry 4.0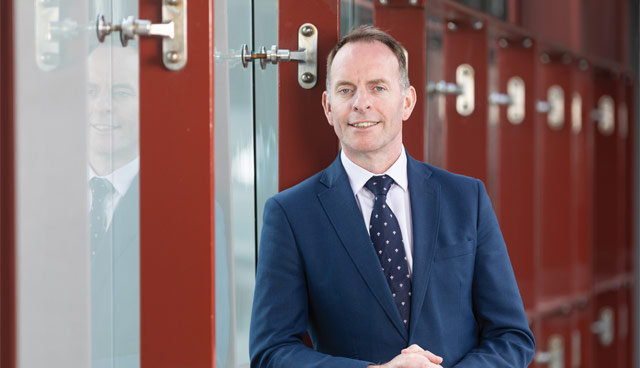 Skillnet Ireland Chief Executive Paul Healy speaks with Danielle Barron about new technologies, globalisation, the importance of collaborations and the need for immediate responses to the ever-shifting technological demands of the day.
"A business's greatest strength is its people. People are the source of new ideas, of innovation, of productivity, and of competitive advantage."
These are the words of Paul Healy, Chief Executive of Skillnet Ireland. He believes that we are living – and working – through an era of unprecedented disruption. This disruption is being driven by a multitude of forces, not least of which is technology, but Healy stresses that the human factor remains the most important component in overcoming the disruptions.
These changes are necessitating new ways of working, new jobs, and new skills. Healy says that for businesses to adapt to this new reality, and indeed thrive and prosper, they will need to place the development of their talent and the upskilling of their people centre stage.
"New technologies, globalisations, new ways of working, changing demands from the consumer and a whole range of competitive forces and geopolitical forces are combining to disrupt the workplace and business to an extent that is unprecedented in modern human history," says Healy.
Businesses face significant challenges and opportunities as digital transformation – also known as Industry 4.0 – takes hold, not least of which is attempting to predict the changing face of the workforce.
"This digital transformation will disrupt jobs and indeed, some jobs will disappear entirely, that's a fact and that's already happening," says Healy. "However, it is also unlocking enormous pent-up potential within our businesses and in doing so that is bringing new jobs, and many of don't even exist today."
This is where Skillnet Ireland comes in. By working with Government, educational institutions, and industry groups they help businesses identify their training and skills needs. This "triple helix" has Skillnet Ireland at the centre, enabling collaboration and expediting the development of new initiatives that meet business needs.
"It's about getting the three stakeholders to collaborate on meeting the complex challenges of today's workforces," Healy explains.
Skillnet Ireland works in collaboration with over 50 different industry groups, from industry associations to representative bodies to enterprise clusters. This approach gives business owners and managers the opportunity to be heard, and to directly shape and influence the responses to the demands of Industry 4.0.
"We work entirely in partnership with industry to enable them to determine for themselves the workforce development and innovation that they want to undertake on behalf of their members. With Skillnet Ireland, industry itself is in control. We don't centrally provide any training or administer training schemes, it is entirely determined by businesses and they are in control of the process," Healy says.
Upskilling people can be an expensive process but Skillnet Ireland operates on a cost-sharing basis – new programmes are part-funded by Government but also part-funded by businesses. "This approach provides an incentive for businesses to upskill and develop their people and it also reduces the cost burden, particularly on small businesses, making it very accessible and affordable for them to engage in training for their team," explains Healy.
Unsurprisingly, as this approach is closely aligned with the needs of businesses, it tends to produce highly innovative and responsive programmes and actions. Such a model is almost unique across Europe, although Healy says it is now starting to be replicated in other jurisdictions.
"We supply solutions," he says. "We work with businesses to understand the challenges and opportunities that are in front of them and work with them to determine how to solve the challenges in a flexible and agile way. Businesses collaborate with us year on year and we work together on a cost-sharing basis to make it happen."
It's clear the model is a successful one – independent evaluations of each Skillnet Ireland funded programme are carried out each year, and the results are always overwhelmingly positive. Healy attributes this to Ireland's "open culture of collaboration", which he says is an immense strength.
"Skillnet Ireland is at the heart of that, bringing businesses from across the country together to address shared challenges and opportunities. Each year we work with about 17,000 businesses and each of those businesses is afforded a really unique networking opportunity by partnering with us," he explains.
A significant amount of Skillnet Ireland's work is in the area of horizon scanning and thought leadership on the future of work. Emerging skill areas and technologies will generate gaps in expertise, and Healy says funding decisions are often made on this strategic basis.
"We are not just servicing the talent and skills demands from businesses and enterprise in the 'as is' but also the 'to be'. It's not just about managing the downsides and the risks, which is critical, but it is about seizing opportunities," he explains.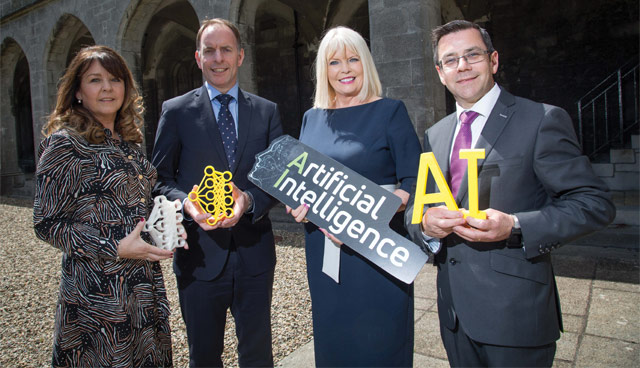 Healy offers a concrete example of how Skillnet Ireland recently facilitated a rapid response to an immediate industry need. Artificial intelligence (AI) has been identified as a priority by the Government, yet Ireland – or anywhere in Europe – lacked a postgraduate or master's qualification in the area. This was despite significant demand from industry.
"It could be assumed that that it is a simple thing for a university to come up with a master's degree in AI but it isn't – number one, it is a hugely complex field but number two, it is changing all the time. No one university could do it alone as it requires deep integration with companies," explains Healy. 
Skillnet Ireland stepped in, providing seed funding to industry to develop the specific requirements for the programme. Forty-five of the most cutting-edge tech companies operating in Ireland were involved in shaping the proposition in conjunction with three universities – University of Limerick, NUI Galway and Dublin City University.
"They went on to collaborate in a hugely integrated way with the industry bodies that were associated with Skillnet Ireland to develop the master's," continues Healy.
The timeframe of this entire process?  A staggeringly short eight months. An expected 500 students will complete the Master's programme over the next four years, which will bring Ireland into the top 10 countries worldwide in terms of leadership in AI.
"This gives an indication of the agility and speed that is possible and how something like this can be achieved in an expedited fashion through the Skillnet Ireland model."
AI, blockchain, robotics, cobotics, automation, big data and Internet of Things; these technological advances promise a whole new universe of possibility for Irish businesses, but unlocking that potential is hugely predicated on talent, Healy stresses.
"It is about the ability of the system – the government, educational institutes and industry – to produce that talent and if we can do that, we will add an immense competitive strength to Ireland," he asserts.
Ireland's agile and skilled workforce has long been an integral part of its USP abroad, and Healy says avoiding complacency is an "absolute priority".
"It's all about boosting the skill base through upskilling and professional career development. These challenges require really brave responses and innovative actions."
To find out more about Skillnet Ireland, visit www.skillnetireland.ie