Education
Reforming further education and training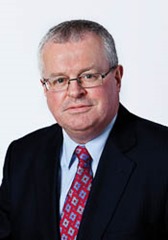 Paul O'Toole, Chief Executive Officer of SOLAS, explains its role in leading and improving the quality of Ireland's further education and training sector.
SOLAS was established in October 2013 on foot of the Further Education and Training Act 2013. It is tasked with ensuring the provision of high quality further education and training (FET) programmes which are responsive to the needs of learners and the requirements of a changed and changing economy. The Further Education and Training Act provides that SOLAS will, every five years, prepare and submit a strategy in respect of further education and training to the Minister for Education and Skills. The first such strategy was submitted to the Minister on 31 March 2014 who formally approved the strategy on 24 April 2014.
The strategy provides a focus for the setting of FET investment priorities and a framework for the establishment and development of a strong FET sector. It aims to deliver a higher quality learning experience leading to better outcomes for all those who engage in FET. In turn, this will support economic development and increase social inclusion.
Five strategic goals have been identified for the FET sector:
• Skills for the Economy: to address the current and future needs of learners, jobseekers, employers and employees, and to contribute to national economic development;
• Active Inclusion: to support the active inclusion of people of all abilities in society with special reference to literacy and numeracy;
• Quality Provision: to provide high quality education and training programmes and to meet the appropriate national and international quality standards;
• Integrated Planning and Funding: FET provision will be planned and funded on the basis of objective analysis of needs and evidence of social and economic impact; and
• Standing of FET: to ensure a valued learning path leading to agreed employment, career, developmental, personal and social options.
The strategy will be delivered in conjunction with all of SOLAS' partners but particularly in conjunction with SOLAS' principal partners, the Education and Training Boards.
In addition, a detailed implementation plan has been prepared. This sets out over 50 actions required to implement the strategy. It is a 'whole of sector' implementation plan. SOLAS will lead on more than 50 per cent of the actions which have been identified; the balance will be led by a number of government departments and other bodies.
This is a coherent plan, which seeks to synergise the many strands which encompass FET today, has an ethos of continuous improvement and is based on an objective, non-partisan evaluation of how individual FET programmes achieve against their stated objectives. It will deliver better outcomes and experiences for learners and significantly enhance the contribution of FET to the Irish economy and Irish society.
A new Strategy Implementation Advisory Committee has been established to review progress on the implementation of the strategy and provide advice to SOLAS. A mechanism to ensure that the voice of learners is heard is also being developed and will be implemented so that this most vital group of stakeholders have the opportunity to participate in the evolution of the FET sector.
The FET sector is an important pillar of the Government's medium-term economic strategy. The principal challenge now, for all of the stakeholders in further education and training, is to drive forward the implementation of the FET strategy.

SOLAS
Castleforbes House
Castleforbes Road, Dublin 1
Tel: 01 533 2500
Email: info@solas.ie
Web: www.solas.ie