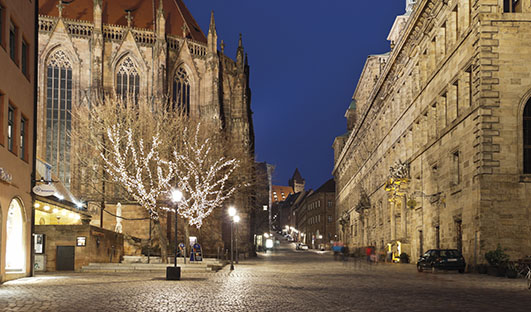 As the pedestrianisation of certain streets in Dublin city centre progresses, eolas examines examples of cities that are both partially and fully car free in order to better understand the possible future of Ireland's capital.
Pedestrianisation of streets in Dublin city centre such as Capel Street and Parliament Street was trialled in the summer of 2021 in tandem with mass outdoor dining arrangements that were made in order to accelerate the recovery of the hospitality sector following its reopening after multiple Covid-related lockdowns. For 11 weeks, Dublin City Council estimated that more than 300,000 people had experienced traffic-free streets between both Capel and Parliament streets, but the pilot scheme ended in August.
Dublin City Council then opened a public consultation on the matter, receiving almost 7,000 submissions, with 95 per cent of respondents saying that pedestrianisation had improved their experience of Capel Street. Plans have since been put into action to make the street the city's longest pedestrianised street, with it now car-free from Parnell Street to the junction with Strand Street since May 2022. Emergency vehicles will still have access to the street at all times and deliveries can be made from 6am-11am, after which bollards are raised.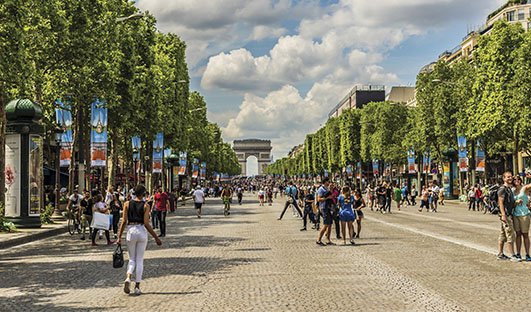 Paris
Going a step further than Dublin's pedestrianisation of singular streets, Parisian officials have recently announced plans to make the city almost entirely car-free by 2024. A city that has long suffered from massive air pollution, more than 100,000 vehicles pass through Paris every day, with the new measures expected to reduce traffic by circa 55 per cent.
Limited traffic zones (ZTL, zone à trafic limité) will be introduced within the city to reserve roads for pedestrians, cyclists, and public transport, disallowing personal vehicles from travelling through Paris without stopping. The ZTL will not ban vehicles completely, with delivery services, disabled people, and short-term hotel guests still permitted to drive through the city.
The 14-square kilometre ZTL will stretch from Place de la Bastille to Place de la Concorde, incorporating famous areas such as the Marais and most of the Latin Quarter. Motorists living within the ZTL will likely have to provide supporting documents such as resident parking cards or stickers in order to be permitted to the area. Public transport, taxis, and ambulances are expected to be exempt from the restrictions.
Importantly, the original public consultation on the ZTL found 78 per cent of people to be in favour; previously attempted traffic restrictions in Paris have failed due to a lack of public support, such as the 2014 attempt to adopt every-other-day driving restrictions via even and odd license plate numbers, which ended in failure after many drivers opted to simply pay the €22 fine for violating the restriction instead.
Madrid
In 2018, Madrid banned all non-resident cars from its city centre. In a new central zone created, the only vehicles allowed were residents' cars, emergency vehicles, delivery vehicles, taxis, and public transport. Unlike Paris, where car bans have mainly been aimed at reducing pollution, Madrid's measures have mainly been targeted at the reduction of traffic and the improvement of city life that comes with such steps. The city had regulated vehicle emissions prior to the introduction of these restrictions, with most taxis being hybrids and an increasing number fully electric. Older, more polluting cars were also banned outright from the city centre.
The ban has not been without its issues: following the ascension of a right-wing coalition to power in local government in 2019, attempts to repeal the ban were protested by the public, with crowds estimated anywhere from 10,000-60,000 taking to the streets. A 2021 Spanish Supreme Court ruling struck down the ban, which had by then been estimated to have decreased emissions in Madrid by 22 per cent. The old zone has now been replaced by two low emission zones of special protection.
Nuremburg
Nuremburg has been a pioneer in the pedestrianisation of European cities, having closed major traffic corridors in phases since the 1970s. The city closed the last through-way through the city centre on a trial basis in 1988; one year later the trial was found to have reduced overall traffic flow by 25 per cent and increased air quality significantly. Such work was accompanied with major renovation works in the newly pedestrianised area in order to make it more attractive via building renovation, street furniture upgrades and artwork installations.
Popular support has "proved to be strong" according to a European Commission report, with proposals to reopen a through road to traffic in 1996 abandoned due to public opposition. Upon the closure of the Rathausplatz/Theresienstrasse Square through road in 1988, actual traffic reduction in the city centre was "twice as large as predicted", with a reduction of 36,044 cars by 1993; further research showed that these cars had not been simply displaced onto other roads, screen line counts of the city's 12 bridges indicated that there had been a fall of 10,000 vehicles in the city between 1989 and 2000, despite there being an increase in car ownership in the same period.
The car-free zone within the city continues to grow, with it announced in July 2021 that the Königstrasse will be pedestrianised too. Situated within the historical city centre, the pedestrianisation will be carried out as part of revitalisation efforts, along with pop-up retail and gastronomy locations, that will be an "important building block on the way to a better quality of stay" according to Nuremburg SDP chairman Nasser Ahmed.