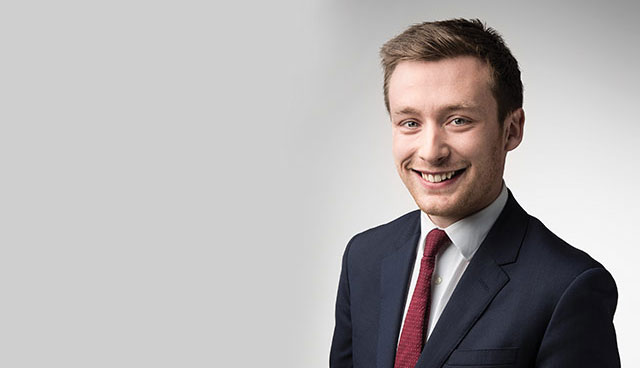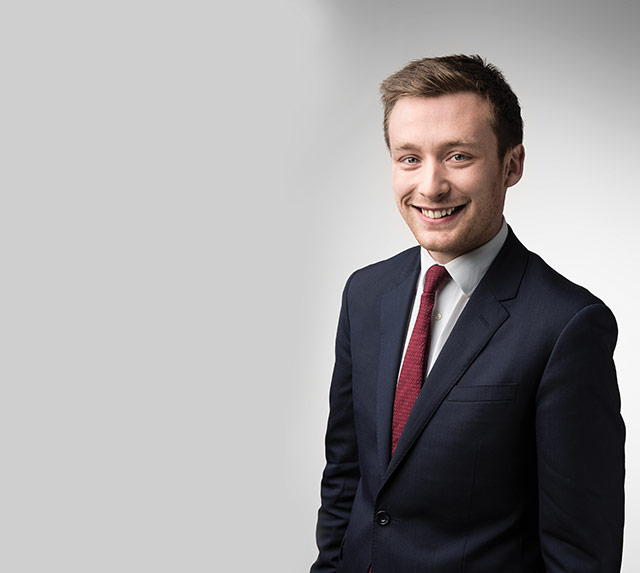 Richard Chambers is a reporter and presenter for Newstalk FM. After studying law in UCD he received a Masters in Journalism from DCU and took up an internship with Today FM. Following a short-stint in the Irish Daily star he returned to Today FM as a researcher before working as a reporter and news reader and eventually joining Newstalk.
How did you get into journalism?
By accident. It may seem cliched to say that but it really was a case that journalism is something I picked up along the way rather than something I set out to do from the very beginning.
I had a pretty patchy experience studying Law in UCD. It was all a bit stodgy and book-heavy and not something I could see myself working in for the long-term. I ended up writing match reports for the sports section of the college newspaper and I really took it from there.
The editor of the paper at the time was Gavan Reilly (now with Today FM) and the pair of us worked on a sports podcast. It was a great entry into the world of broadcast and from there it was pretty much the objective.
I interned in Today FM after doing an MA in Journalism at DCU and worked my way into a job on the newsdesk in Newstalk. It sounds a bit straightforward now but for a long while it was anything but.
What is your typical working day?
There rarely is a typical day as such. I'm around the country at least three days out of five recording reports for the Pat Kenny Show. Besides that I'm calling sources, checking out new stories or working with the team back at the office in Dublin.
We've covered a pretty broad range of topics from the serious to the ridiculous on the show in the past few months. The election and the Brexit referendum have given us plenty of fodder and room to explore so we've been kept busy.
At the minute, I'm doing a lot of presenting so that's keeping me office-bound for the time being. It's a nice change of pace and we're lucky we have a strong team of researchers and producers in Newstalk, who are buzzing with ideas and are genuinely great to work with.
Who would you identify as your role models in the industry and why?
I don't tend to single out people as role models because you always tend to get disappointed when you meet them. There were plenty of journalists and broadcasters who I met in the earlier days of my career who either wouldn't give you the time of day or were just plain rude. That sticks with you to some degree and you'd be careful not to do the same with anyone else coming through.
There are definitely people I still look up to though, don't get me wrong. From working very closely with Pat Kenny himself over the past few months – you learn a lot. He's the Sensei.
Another person who has been such a huge source of direction has been Jonathan Healy. He was one of the first presenters in Newstalk who sort of identified that I had something to work and gave me plenty of opportunities to report into his programme.
What is it about radio journalism that you enjoy?
Another rotten cliché coming up, but it's a cliché for a reason: it's true. Letting audio tell stories. I love the challenge of molding reports around sound effects and conversations. It's a great way to tell stories and it's generally a pretty enjoyable way to digest news.
Besides that, it's not purely radio journalism anymore. We do a lot of online and social media-based reporting now. That's the same for any news organisation in the country. We're all being pushed closer together. Newspapers are doing podcasts; TV stations are doing blog posts; we're doing both. We're all competing with each other in a more and more obvious way now.
What would you describe as your most notable story or project?
The past six months have been wild. From the start of January, I was dispatched to cover as much ground on the General Election as humanly possible. That was terrific, we covered angles and stories left untouched by others. Political coverage nowadays has become such a closed shop – a real Leinster House bubble. If you're not in the clique, you're out of the game.
I'm dead set against that, so we've tried to bring it down to ground level. How people are affected and will be affected by political decisions.
That's something I've always tried to do on all stories I've covered – whether it be the Scottish independence referendum or the Brexit referendum. I covered every inch of Britain looking for the best stories because nobody wants to hear the same old tired spokespeople time after time after time.
I think Scotland was the most eye-opening from that point of view. In their independence vote, kids as young as 16 were allowed to cast a ballot. They were so clued-up. It was really inspiring to see. These kids had a huge decision put upon them and they weren't going to vote without considering absolutely every eventuality. It's definitely something I think could and should be applied here.
What advice would you give anyone starting out in the profession?
It'd definitely be to examine whether you really want to do this for a living or not. The pay will be awful for a few years. You'll be working some miserable hours. You'll miss birthdays, weddings and more. If you love it though, it's worth it.
Work hard and don't be cynical. Cynicism is such a blight on this industry and Irish life as a whole. It's the opposite of realism. It's a pointless fear of rejection and, if you're going to succeed, you need to push through it. Never turn down a gig. Be hopeful that better days are ahead.
What are your main interests outside of work?
I'm not ashamed to say that my main interests outside of work are often the same as the ones I cover in work. I digest a load of news and current affairs from around the world. Apart from that, I'm mad for sport. Stone mad. I've been known to stay up to the wee small hours keeping an eye on NFL or NBA matches…all to be heartbroken by the New York Knicks! And I've just started boxing. Let's see how that lasts!