Energy
Managing the risk of 'out of warranty' turbines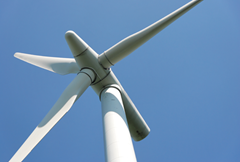 'To extend, or not to extend (the warranty)' that is the question?
At a recent wind conference, concerns were raised that insurers will seek to impose onerous conditions, increase premiums or restrict cover on wind turbines reaching the end of their warranty period. With many wind farms due to exit the warranty period shortly, owners/operators need to consider whether to purchase extended warranty (EW) products or to rely upon their Engineering All Risk insurance to protect themselves.
It is therefore critical to understand the degree of overlap between insurance and extended warranty products in order to make an informed value for money decision. Throughout the initial warranty period (typically ranging from 5 to 12 years) the Engineering All Risks insurances will to some extent have had the benefit of protection from the warranty in place.
The question therefore is what impact will there be on premium and cover for machines out of warranty if an EW product is not purchased. This will be dependant on how the wind farm will be managed post warranty and which options are chosen. Consideration will be given to the purchase of an EW product in addition to insurance or the owner/operator may choose to solely rely upon their insurance policy.
It is equally important for owners/operators to understand what protections they are afforded by EW and by Engineering All Risks insurance and the degree of overlap in determining their attitude to risk retention. The protection to be provided by EW will be set out in the contractual wording. It needs to be borne in mind that there is no set standard that applies and additionally each EW can vary as a result of matters identified in the independent end of warranty inspection.
Whilst there is a far greater consistency of the protection provided by insurance regardless of the insurer concerned, the principal difference with EW is that there is a requirement for there to have been an actual incident resulting in physical damage or breakdown. Examples of where EW will afford protection over and above insurance would include component failure or the costs of correcting defective design/materials not accompanied by damage. In other words, insurance generally requires damage to have occurred whereas an EW may not.
Conversely the insurance policy will cover events which the EW is unlikely to e.g. storm, lightning etc. And, of course, insurance will also provide cover for business interruption that EW will not. The terms of each EW and insurance policy will require individual examination. In assessing the degree of overlap, it is essential to have the input of expert advisors.
If relying solely upon insurance, the question is whether insurers will automatically impose increased premiums, claims deductibles or cover restrictions. Whilst some insurance brokers have warned that onerous terms will automatically be imposed, our market experience shows that this is not the case and insurers will instead seek to understand individual owners/operators maintenance history. In our discussions with all leading insurers who specialise in this area, they have all expressed a desire to work with wind farm owners/operators. It is not their intention to impose onerous terms. Key to this will be the ability to demonstrate that pro active measures are in place to manage the risks of damage or loss post warranty.
Below we have highlighted some of the items consistently raised by insurers: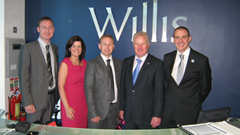 1. Independent end of warranty reviews
These inspections need to take place with all recommendations being implemented by the Turbine Supplier (TS) or a contractor approved by the TS. This will also allow the owners to document all
possible claims and submit them to the original equipment manufacturer well in advance of the warranty expiry date. By rectifying such issues before expiry, it greatly reduces the exposure to post warranty breakdown. Such inspections may even improve turbine performance. If a lender is involved, this certification will be required. From an insurance perspective it greatly increases market interest thus maximising the terms (cover and price) available.
2. Wind Farm owner/operator assumes responsibility
• What plans are in place to mitigate against the consequences of breakdown in the Wind Turbine generator – particular focus on dealing with the loss of major components such as the main transformer, gearboxes, brakes blades or cables.
• Consideration should be given to the stocking of spares, pooling of spares with other users, knowledge of service providers and local companies who service/repair or sell spare parts. Particular focus should be given to critical spares.
• Service and maintenance – Who is providing these services and what are their qualifications/experience?
• Access to the site in the event of a loss including hard standing for cranes. Consideration should be given to road conditions during winter or in adverse weather conditions.
• Condition monitoring/remote monitoring – This is something which is attracting interest from leading industry insurers given its ability to identify problems before major component failure.
• Provision of safety equipment, fire fighting equipment and apparatus.
• Working at heights, lone workers.
Wind farm owners/operators who are in a position to provide Insurers with a high level of comfort on these issues and their procedures towards identifying, analysing and controlling the risk, will inevitably secure lower insurance premium and wider cover.
Preventative measures put in place reduce the possibility of damage and consequent loss of revenue; it does not remove the risk entirely. The policy holder therefore relies on an insurance broker to arrange cover not only at the most competitive premium but also the widest in scope in terms of policy protection. At Willis we have many facilities and exclusive agreements to ensure this is the case for all our clients.
Conclusion
Ultimately, the decision which the owner/operator faces is whether to purchase an EW in addition to an insurance policy, thereby availing of the benefits of both products but obviously at a cost. Alternatively they can solely rely upon their insurance policy and invest in the type of risk management measures described above whilst forgoing the benefits of an EW. Experienced insurance advisers can provide a lot of assistance to windfarm owners / operators in understanding the benefits of each from not only a risk management perspective but also on value for money considerations.
About Willis Risk Services (Ireland) Ltd
Willis is Ireland's leading corporate risk advisor and insurance broker, employing over 200 staff in offices based in Dublin, Cork and Limerick. We are part of the multinational Willis Group which has 16,000 staff worldwide and operates in almost 200 countries. Included in our staff in Ireland are 39 Fellows and Associates of the Chartered Insurance Institute, 4 Chartered Accountants, 4 Fellows of the Institute of Actuaries and 69 University Graduates
In Ireland, Willis has a significant position in the renewable energy sector with a large client base comprising clients in wind (onshore & offshore) biomass, solar, geothermal and wave/tidal.
What makes us different
• We understand the renewable industry and work constantly to keep abreast of new technologies. We too need to be innovative so that we ensure the best options are provided to our clients.
• We have a specific industry practice team dedicated to the production, placement and servicing of renewable energy business.
• Utilising our global resources but ensuring we deliver locally.
• Valuing and celebrating the importance of our people in delivering professional services so that we exceed our client expectations.
Contacts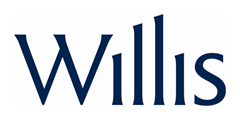 Thomas Byrne
Willis
Grand Mill Quay
Barrow Street
Dublin 4
Tel: +353 (0)1 639 6408
Email: thomas.byrne@willis.ie
Darren Whelan
Willis
Grand Mill Quay
Barrow Street
Dublin 4
Tel: +353 (0)1 632 6962
Email: darren.whelan@willis.ie
John Barry
Willis
Grand Mill Quay
Barrow Street
Dublin 4
Tel: +353 (0)1 639 6305
Email: john.barry@willis.ie
Michelle Butler
Willis
Grand Mill Quay
Barrow Street
Dublin 4
Tel: +353 (0)1 639 6476
Email: michelle.butler@willis.ie
George Webb
Willis
Grand Mill Quay
Barrow Street
Dublin 4
Tel: +353 (0)1 407 4904
Email: george.webb@willis.ie