Education
How Ireland's oldest educational and legal institution is at the forefront of digital learning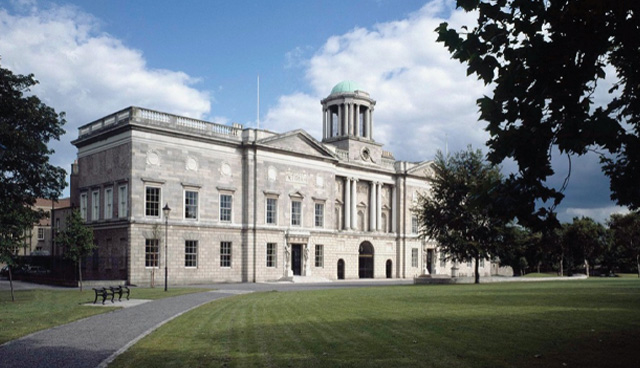 The past 12 months have witnessed unprecedented change in the way we work, live and study. Renate Ní Uigín and Kathy McLaughlin, the Librarian and Learning Technologist at Ireland's renowned law school, King's Inns, give us an insight into how the oldest institution of professional legal education in Ireland has been at the forefront of digital learning, using technology to make learning more accessible.
Working and studying online brings many challenges, not just how we use technology to stay connected with our colleagues and classmates but also how we process business information using various technology solutions. This includes how education and training centres share course materials and process personal data while continuing to meet the relevant domestic and EU legislative requirements.
Although the institution was founded in 1541, King's Inns (The Honorable Society of King's Inns) is still renowned for professional legal education and training. As well as training future and qualified barristers, the School extends its reach to a diverse community of people from non-legal backgrounds offering a range of accessible part-time courses in specialist areas of the law.
Technology as an enabler
Kathy McLaughlin, Learning Technologist with King's Inns, explains how digital technology enhances the learning experience: "At King's Inns, our focus is on using technology to make learning easier and more accessible. Many people will have heard of the importance of bringing learning to people, rather than people to learning, but that's exactly what the technology we use here at King's Inns enables us to do."
Whether through the use of lecture capture software to record lecture content for consumption by the learner in their own time, through the delivery of live group learning sessions using videoconferencing software, or by making learning materials, including course manuals and lectures, available online via our virtual learning environment, King's Inns can deliver learning to students at a time, place and, importantly, a pace that suits them. Such flexibility in the learning provision mainly serves individuals who need to fit their study around existing work commitments or those who live at a distance from King's Inns. "For us, it's not about revolutionising how we run courses, it's about maintaining equality of access and optimising the learning experience, whether that's in person or online."
Focus on the learner
The range and availability of educational technology solutions have grown exponentially over the past number of years. While King's Inns staff continue to keep abreast of the latest offerings in technology-enhanced learning, they are always cognisant of the importance of choosing technology that adds value to the learning experience. The learning experience remains central when planning and developing courses and implementing digital solutions. "It's important to ensure that any digital solutions we utilise have a proven benefit to learning and, crucially, that they will be easy for our learners to use and navigate. Technology should never be something that our learners need worry about," adds Kathy.
Flexibility
Technology-enhanced learning has also allowed King's Inns to provide flexibility in its educational delivery. Many of the Advanced Diploma courses at King's Inns offer classes either early in the morning, in the evenings or at weekends. Lectures on courses such as Data Protection Law, Social Media and Media Law, Applied Employment Law, Public Procurement Law, Law and Education, Planning and Environmental Law, and Medical Law, all use video-recording technology to record sessions for those unable to attend the scheduled live classes. These courses are designed with busy schedules in mind.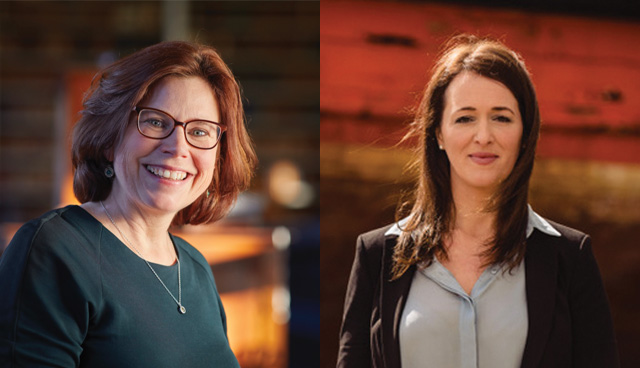 Through all these courses, submission of assignments and coursework is made online rather than in person. King's Inns Librarian, Renate Ní Uigin, remarks that King's Inns also uses technology-based study support tools for its learners, including online revision notes to accompany recorded lectures and video guides to assist students in navigating the range of digital resources. Students have access to the online legal resources subscribed to by King's Inns for their course duration, facilitating access to cases, journal articles, and legislation. E-book versions of several legal texts are available, with publishers continually updating their e-book offerings in response to a growing market.
Increasing the reach
Communications technology is critical in the delivery of learning at King's Inns. This has become even more evident over the past year when face to face contact waned, but the need for learner engagement and connection continued to grow. Thanks to the use of technology such as video conferencing for 'virtual coffee chats' and online discussion forums for interaction in the user's own time, King's Inns fosters the peer-to-peer engagement and collaboration that is so important in the learning sphere. Technology also provides students with the opportunity to connect with legal and industry experts on King's Inns courses, with live online Q&A sessions and panel discussions enabling students to engage with leaders in their fields.
Alongside its degree of Barrister-at-Law course and Diploma in Legal Studies, King's Inns provides many other highly regarded courses with a broad cross-sector appeal. The use of technology allows King's Inns to accommodate those who wish to take part in such courses whilst also working in full or part-time employment. By delivering their courses online, including Corporate, White Collar and Regulatory Crime, Quasi-Judicial Decision Making, and Immigration and Asylum Law, King's Inns has provided an opportunity for professionals to enhance their legal knowledge and make valuable professional connections, regardless of where in the country they are located.
Renate believes that "one of the prime benefits of digital learning is that it is not defined by geographical boundaries". "Currently, we have students attending remotely from all over the country and further afield. In addition, our Advanced Diplomas are designed to take into account the needs of participants who are in full-time employment, as the sessions are scheduled either for early mornings, evenings or weekends."
Innovation
King's Inns have successfully used technology, including video capture and video conferencing software, for several years, either to facilitate viewing remote attendance at lectures on our Diploma in Legal Studies or to run small group sessions remotely on our Advanced Diploma in Law and Education. This experience was invaluable when they, like many other organisations, had to move all their activities entirely online in March 2020. They were well-positioned to expand the use of existing technology across all courses and complete the academic year successfully. This was partly due to the technology they employ; "We are very aware that some technologies can overwhelm the learner, so the platforms we currently use, including Zoom, Microsoft Office and Moodle, can be navigated with confidence by our students. All courses can be completed successfully without requiring a high level of technical expertise or a particular skillset," says Renate.
Anyone interested in enhancing their career and learning more about the law, please visit the King's Inns website, kingsinns.ie/education. King's Inns is very proud of its courses, its teaching teams and its diverse network of graduates, and believes that many people will find at least one of its courses useful for their continuing professional development.
King's Inns
Henrietta Street
Dublin 1, Ireland
DO1 KF59
W: kingsinns.ie
About King's Inns
Based between Henrietta Street and Constitution Hill in Dublin 1, King's Inns is an independent educational institution, renowned for professional legal education and training. As well as training future and qualified barristers, the School extends its reach to a diverse community of people from non–legal backgrounds offering a range of accessible part-time courses in specialist areas of the law.
With courses taught by expert law practitioners, King's Inns students include leaders, advocates, innovators, and game-changers, from industries across Ireland and abroad. The School excels in promoting the use of the Irish language in the law. For more information, please visit kingsinns.ie.