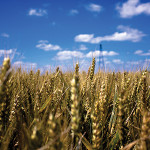 The European Commission has launched a review into the decision-making process on genetically modified organisms in the EU.
This move is the latest attempt to strike a balance between countries who wish to pursue evidence-based risk analysis, including Britain, Spain and the Netherlands, and the resistance of others such as Germany, Austria and France.Agriculture Minister Simon Coveney has contended that policies regarding GM should be determined by the market.
New legislation would enable individual member states to restrict or prohibit the import of genetically modified crops, even those approved by the European Food Safety Authority. Any country opting out from a certain GMO would have to provide a justification e.g. social or environmental impact.
The EU currently imports 58 genetically modified products and 17 new products are imminently expected to be authorised. These include both animal feeds and food for human consumption.
The Commission's proposals have been met with scepticism from both environmentalists and global trade partners. Greenpeace's EU Food Policy Director, Franziska Achterberg, argued that the new policy would still facilitate the import of GM seeds, even if the majority of member states are in opposition.
Conversely, Michael Froman, the US Trade Representative, expressed his disappointment and stated: "At a time when the US and the EU are working to create further opportunities for growth and jobs through the TTIP, proposing this kind of trade-restrictive action is not constructive."