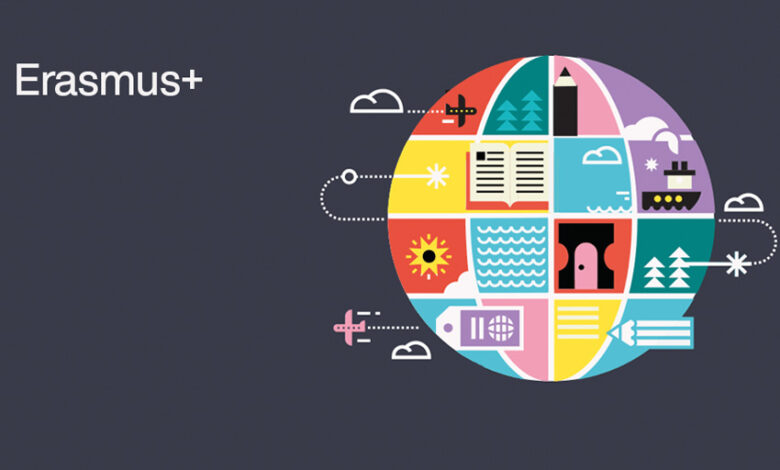 Erasmus+ is the European Union's education, training, youth, and sports programme, running from 2021 to 2027. With a budget of €26.2 billion, the European Commission plans to support 10 million mobility projects.
In Ireland, organisations apply to Léargas for funding to carry out projects consistent with Erasmus+ Programme objectives and that encourage European exchange, cooperation, and learning.
"These exchanges connect people across different communities, counties and countries and bring a European dimension to Irish organisations," according to Lorraine Gilligan, Executive Director of Léargas.
What is an Erasmus+ VET mobility project?
A mobility project is where an organisation sends its students or apprentices to another country to participate in short- or long-term work placements or skills competitions. Teachers, trainers, and VET staff from the organisation can also travel to another country for job shadowing, teaching, or courses and training.
A recent report detailing the impact of Erasmus+ found that 75 per cent of participants surveyed felt their communication and teamwork skills improved. In addition, two-thirds thought the new skills gained through the Erasmus+ helped them find a job.
One recent participant explained: "I gained so many skills and experiences that will reinforce my career. I also gained huge confidence that I will take with me wherever I go. I know that I can work anywhere in Europe now."
The organisation applies for funding to prepare and manage the project and for travel and participation costs. A VET mobility project can increase the quality of initial and continuing vocational education and training (IVET and CVET) in Europe and strengthen the European dimension of teaching and learning.
VET schools, institutes, centres, community colleges, apprenticeship providers, national authorities, VET representative bodies, and other providers can apply. In the Irish context, a VET school, institute, or centre is considered an organisation that directly delivers further education programmes – with a vocational or apprenticeship element – at NFQ Levels 4, 5, or 6.
Find out more
The deadline for application in 2023 is 23rd February. We deliver information and application workshops in advance of deadlines, for more contact Elva Duggan at eduggan@leargas.ie or Mila Popovic at mpopovic@leargas.ie
Supporting National Skills Strategy 2025
All of these activities contribute to achieving a number of objectives National Skills Strategy 2025
• Education and training providers will focus more on providing skills development opportunities that meet the needs of learners, society and the economy.
• The quality of teaching and learning at all stages of education will be continually enhanced and evaluated.
For an outline of other Erasmus+ opportunities and to receive our newsletters www.leargas.ie/newsletters
Léargas is the Irish agency that manages national and international programmes in youth work, education, and training, including Erasmus+, European Solidarity Corps and eTwinning.
E: info@leargas.ie
W: www.leargas.ie
Twitter: @leargas