Education
Emergency remote learning statistics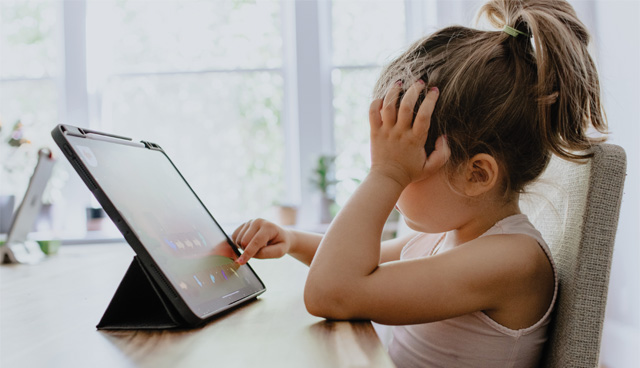 The full impact of emergency remote learning experience upon the trajectory of eLearning remains to be seen. eolas considers some of the data currently available.
The annual Information and Communications Technology (ICT) Household Survey 2020 was published by the Central Statistics Office (CSO) in November 2020.
In mid-March 2021, all schools, pre-schools and further and higher education institutions closed for the remainder of the academic year. To ensure continuity of teaching and learning, all schools were asked to provide online resources or lessons, where possible, using online learning platforms.
The CSO's ICT Household Survey 2020 (based on data collection for the full two quarters of Quarter 1 and Quarter 2 2020) produced three key findings for online learning:
21 per cent of internet users reported communicating with instructors or students using educational websites/portals, representing a seven per cent increase on 2019;
25 per cent of internet users reported 'using online learning material other than a complete online course', representing a four per cent increase on 2019; and
18 per cent of internet users reported 'doing an online course', an increase of five per cent on 2019.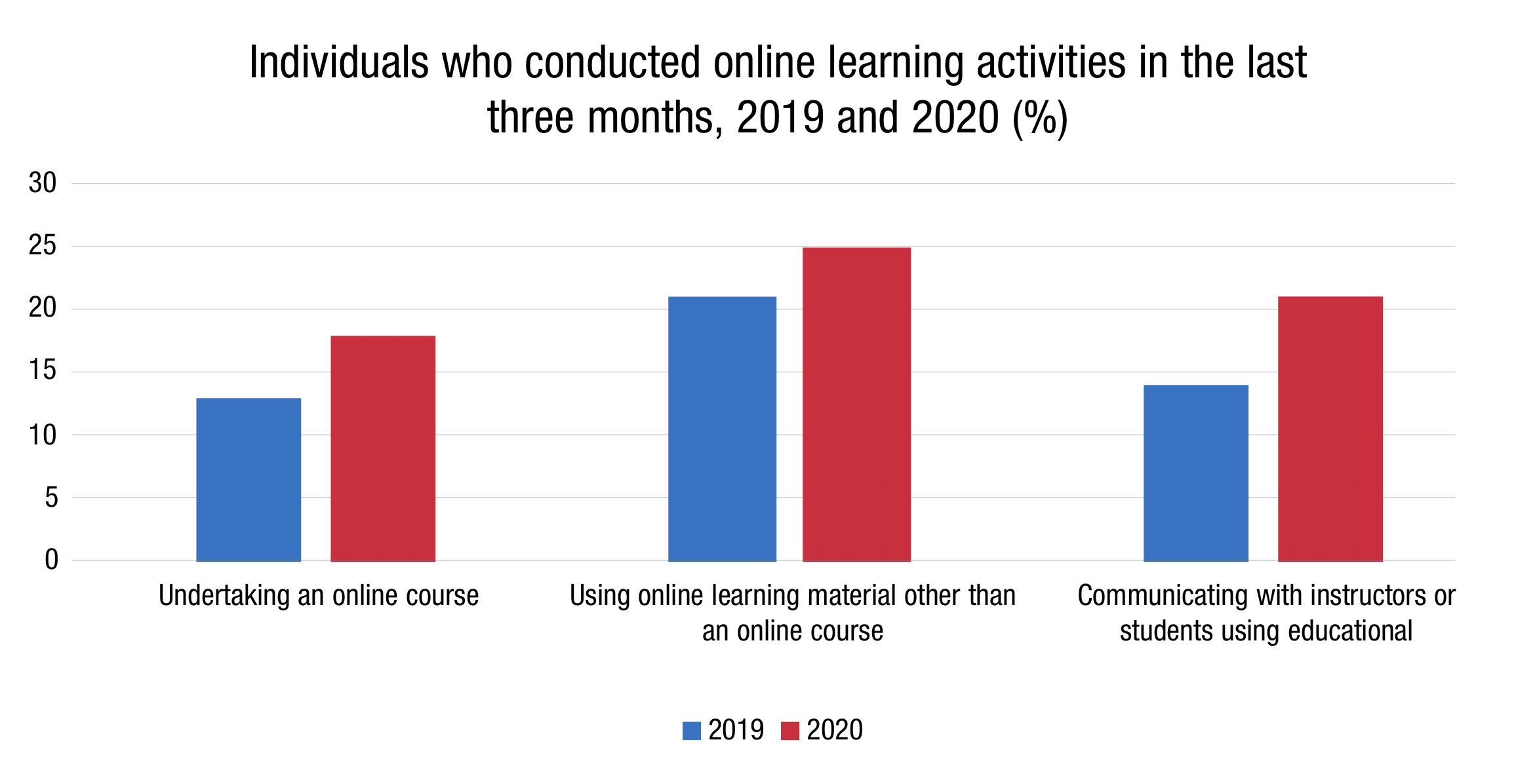 Meanwhile, Education Indicators for Ireland, a Department of Education report published in late December 2020, indicates a growing trend towards remote learning within higher education even in the years before the Covid-19 pandemic. The figures indicate that higher education enrolments increased from 6,015 in 2015 to 9,207 in 2018.
A Teachers' Union of Ireland (TUI) survey of 1,036 its members at second level, as well as the further education and training sectors was completed in March 2021. Key findings include:
93 per cent of respondents noticed disengagement by some of their students as a result of the move to emergency remote teaching and learning;
76 per cent of respondents believe that emergency remote learning had a disproportionately negative effect on students from disadvantaged backgrounds;
86 per cent of respondents believe that additional supports should be introduced for 2021/22 to support disadvantaged students;
5 per cent of respondents said that student engagement with emergency remote learning had improved in 2021 when compared with 2020; and
89 per cent of respondents said that preparation, provision and work associated with remote lessons required much more time (64 per cent) or more time (25 per cent) than face-to-face teaching.