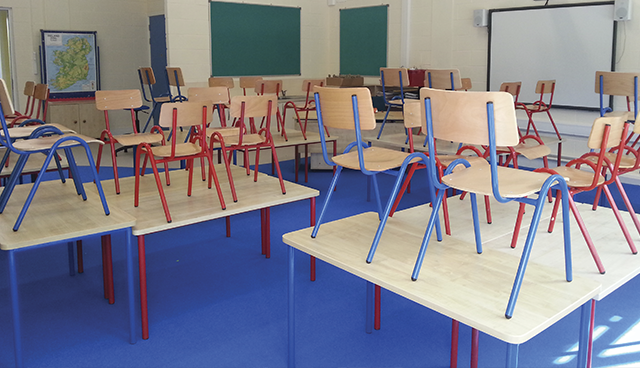 Ireland boasts more third-level graduates than the EU average, but the Oireachtas has been told that second-level education is not equipping students for the future. With the immediate threat to the sector of Covid-19 still looming, Irish education finds itself at a pivotal crossroads.
'Bold' action is needed to halt the failure of the Leaving Certificate to prepare Irish students for the challenges of the future, the Oireachtas' Joint Committee on Education has been told. Emer Smyth of the Economic and Social Research Institute (ESRI) told the committee that the focus on exams in the Irish education system is having a "significant negative effect" on both teaching and learning.
"The exam-focused approach is seen by students, parents and teachers as leading to rote learning, with a focus on memorising material at the expense of authentic understanding and a neglect of the development and assessment of broader skills," Smyth said. "Exam marking schemes have become a key driver of student engagement in exam preparation. Levels of stress tend to escalate in sixth year with students finding their schoolwork even more difficult. Many students, especially female students, report feelings of strain and loss of confidence in sixth year."
Smyth was speaking to committee as it considered submissions around the topic of Leaving Cert reform, a topic that has defined Irish second-level education for over a decade now, culminating in the first of the modern Leaving Cert reform measures in 2012, when maximum points achievable were increased from 600 to 625. In its current form, the Leaving Cert is having a "pernicious" impact on the learning and lives of young people, Anne Looney of Dublin City University told the committee, with Tom Collins of Maynooth University adding that it was "stacked against poorer students and less well-resourced schools".
Speaking on the challenge facing those working to reform second-level education, chairperson of the Expert Group on Future Skills Needs Tony Donohoe told the committee: "We're trying to prepare young people, who will still be in the workplace in 2070, 2075, so it's impossible to predict. It is not a precise science. Who would have predicted the pandemic, for example, and its impact on digital skills?"
The Minister for Education Norma Foley TD has said that there is "more to progression beyond senior cycle than just CAO points and higher education" and pledged to reforming the Leaving Cert so that it works for "all" students in the coming years. Minister for Further and Higher Education, Research, Innovation and Science Simon Harris TD told the committee that the "current system does not prepare a student for life beyond education", "does not teach students about financial literacy, digital skills, sex education, or climate skills" and that "such skills would help our students transition to the third-level system or employment".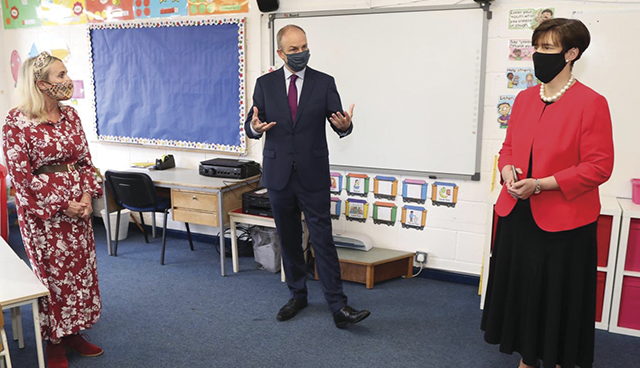 That third-level system turns out a significant number of graduates greater than the EU average according to recently released Central Statistics Office (CSO) data. A CSO study conducted in 2020 found 58 per cent of 25–34-year-olds in Ireland to have a tertiary level qualification, compared to an EU average of 41 per cent.
More than half of people in Ireland aged between 25 and 64 were found to possess a third-level qualification, 53 per cent in total, reflecting the steady increase of participation in the third-level sector over time. Whether this acts as vindication for the Leaving Certificate system or a validation of the criticism that it simply facilitates progress to third-level without equipping students with required with skills, however, would likely depend on a given viewpoint.
Further CSO data for 2021 shows the 25-34 age group continuing to have the highest levels of third-level education qualifications, with three in every five possessing a tertiary qualification. Regionally, these rates can differ, with 61 per cent of people in Dublin aged 24-64 having a qualification, a rate that drops to 44 per cent in other areas.
A possible explanation for the education system's focus on getting students to third-level could also be seen in the data: women were shown to be three times more likely to be employed if they possessed a third-level qualification; men aged 25-64 with a qualification had an employment rate of 90 per cent compared to 38 per cent for those without a qualification.
Two-thirds of school leavers between 18-24 were found to be economically inactive in 2021, compared to 35 per cent of others in the same age bracket, pointing to the possibility that reform of the Leaving Cert and third-level system may well depend on reform of an economy that demands its workers have third-level qualifications.
However, the Covid-19 pandemic has created more urgent problems for the education system once again, with masks now introduced for primary school children and primary school aged children accounting for 19.6 per cent of all Covid cases. With demands for increased ventilation that does not sacrifice heat during the winter months in schools, the Department of Education and Minister Foley have found themselves under increasing pressure as the Irish National Teachers' Organisation calls for increased protection for its members, such as the return of contact tracing.
Both the Government and NPHET had previously insisted that schools were safe zones during the pandemic; with that now evidently untrue, the onus will be on the Department to protect staff and students while avoiding a return to the lost hours of education seen in 2020 and the first half of 2021.