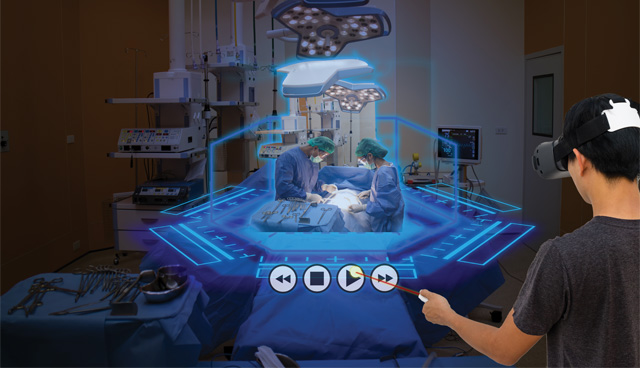 The evolution of education to meet the needs of a new world of work has been kickstarted by the necessitated response to the pandemic, writes David Whelan.
The Fourth Industrial Revolution, its impact on the labour market and the efficiencies which can be driven by increased artificial intelligence, virtual reality and big data analytics have been a feature of future economic strategies for some time. However, while much attention focusses on the changes which will be brought about in industry, analysis of how the education system must adapt to prepare for Industry 4.0 is relatively new.
Industry 4.0 is a concept of evolution rather than a defined moment or an exact period of implementation, but a host of research all points to a transformed, smarter labour market by 2040. The vast majority of this change is expected to be driven by automation. Research by McKinsey suggests that around 60 per cent of occupations could see around one third of their activities automated.
Education 4.0 is a concept in which schools, higher education facilities and universities adapt their traditional methods to prepare students for the future world of work. Importantly, the concept envelopes not just school leavers but also adult learners, seeking to up- or re-skill.
However, many have assessed that current education delivery, especially higher education, will need to revolutionise rather than just adapt from their traditional methods if economies are to take full advantage of changing industry.
Importantly, the Education 4.0 concept involves not just meeting the changing needs of industry but also integrating evolving technology to enhance student experience and drive greater efficiencies in staff time and investments in estate and infrastructure.
The traditional methods of education were disrupted by the mass transition to remote teaching in 2020 in response to the pandemic. Although education methods have remained traditional, they have not remained static. Previous introductions of technology such as computers and later a more user-generated internet (Education 2.0 and 3.0) have seen delivery methods of education diversify and undoubtedly the building blocks of Education 4.0 have been evolving. The scaling of technologies associated with Industry 4.0 on top of these building blocks offers huge potential.
While most education institutions remained focused on transitioning classroom learning online, these efforts represent the first step in a shift to more permanent blended learning. The 2019 Jisc Digital Experience Insights Survey offers a look at the changing mindset of higher education students to digital education. Over three-quarters of those surveyed said that digital education allowed them to more easily fit learning into life, while a similar amount found it enabled them to be more independent in their learning. Probably more interesting is the shift in mindset over just one year. In 2018, 32 per cent of university students said that they wanted more digital technologies in their course but by 2019, this figure had risen to 44 per cent.
Away from simply preparing students for the world of work of the future, Education 4.0 will also involve detailed planning around course delivery. For example, what will be the role of teachers if AI, VR and other technologies are immersed in the education experience? How personalised can and should learning within these institutions become? How will assessment methods change to incorporate digital experimental learning? And how should campuses be re-designed to incorporate smart technology?
In Ireland, the journey to Higher Education 4.0 has already begun. In January, Minister for Further and Higher Education, Simon Harris TD, announced €12.4 million for IT Sligo towards its initiation of Education 4.0.
Announcing funding for a number of higher education institutions Human Capital Initiative, the Minister said: "This global pandemic has reinforced the need for us all to be agile and diverse. Crucially though it requires us to develop new skills and equip the next generation with the critical importance to the economy and the workplace of the future."
IT Sligo is held up as an exemplar of online learning having transitioned from online course delivery to five students in 2002 to over 10,000 students accessing 140 courses by 2020.
It would be wrong however, to suggest that challenges to implementing Education 4.0 do not exist. The primary challenge is one currently being recognised in relation to remote learning, digital disadvantage. Although technology is evolving, the costs and accessibility of these technologies, once available at scale, remain unclear. Analysis of the past year has taught us that the negative outcomes of remote learning tend to be compounded for those already experiencing disadvantage through, for example, computer access. This digital divide could be widened further if Education 4.0 comes with accessibility barriers.
Another major challenge is that of connectivity. Industry 4.0 predicts super-fast broadband connections across the globe, however, in Ireland in 2021, the variety of connectivity experiences in differing parts of the island are evident. Again, any inequalities in connectivity could provide an unlevel playing field in education delivery.
Delivery will require a cultural as well as a technology shift. While individually tailored and delivered education has its opportunities, it also challenges the pre-existing strongholds of inclusivity and belonging which comes with traditional classroom learning in the student experience.
Those who will be expected to deliver these new teaching models have also raised concerns about the potential shift in their competencies. Covid-19 has offered an initial insight into the levels of digital upskilling that may be required as education evolves but subject mastery remains core. However, as education evolves alongside disruptive technology, more will likely be required of teachers in terms of design and facilitation of courses.
Education's response to the pandemic has shown both the advantages and challenges associated with remote learning and the greater integration of technology into traditional methods of education. Industry 4.0 is set to change the landscape of the future of work and while those technologies associated with it remain some way away from being rolled out at scale, in order for economies to recognise the full benefits, education must be ahead of implementation.