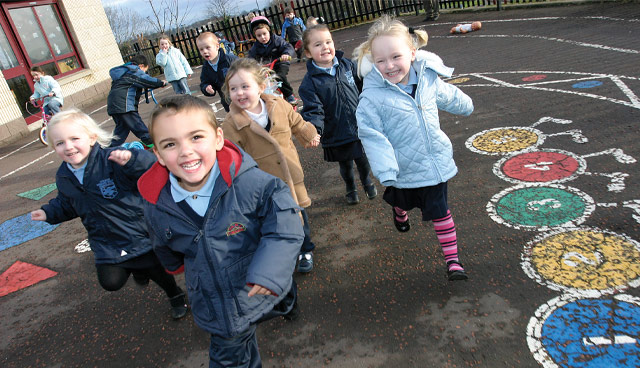 Construction of new schools, higher numbers of teachers, a reduction in capital budget but the overall biggest departmental budget in Irish education history and the beginning of negotiations for a new teacher pay deal: 2020 promises to be an interesting year for education in Ireland.
Student performance
Ireland's place among the world's leading education systems was once again affirmed by the Programme for International Student Assessment, a study of 500,000 15-year-old students across 79 countries that takes place every three years. The 2018 study, released in December 2019, revealed Ireland to be ahead of many OECD counterparts in the fields of reading literacy, maths and sciences.
Ireland impressed especially in the field of reading literacy, ranking fourth out of 36 OECD countries, third out of 27 EU member states and sixth overall, with only China, Singapore, Estonia, Canada and Finland achieving a higher ranking. Irish students ranked 17th out of 37 OECD countries and 11th out of all 28 EU member states in the sciences, while ranking 16th out of 37 OECD countries and 21st out of 78 countries overall in maths.
Ireland had a lower percentage of low-performing students across the three subjects on average when compared to other OECD countries.
Irish girls were found to be significantly outperforming the boys in reading literacy, but there were no significant gaps in the maths and science categories, which will come as welcome news to those who have dedicated themselves to increasing the numbers of young girls interested in STEM given the large gaps recorded in boys' favours as recently as 2015. The study also reported that Irish students are less likely to use computers or tablets for the purpose of learning either in or outside of school.
Worryingly, only 60 per cent of Irish students reported satisfaction with their lives, with a large gap between male life satisfaction (67 per cent) and female satisfaction (55 per cent). Low internet users among the students were found to be less likely to report negative feelings and more likely to report positive feelings than heavy internet users.
Second-level curriculum reform
The National Council for Curriculum and Assessment is currently carrying out a review of the senior cycle of education with a view to introducing changes to the Leaving Certificate syllabus in the near future. It invited parents, students and teachers to submit their views on the current Leaving Cert in a consultation period that ended in October 2019.
The OECD has also been undertaking an assessment of senior cycle education in Ireland, where it has said that preliminary findings showed that the senior cycle had "a range of strengths including high levels of public trust". However, the organisation also sounded a warning with some of its preliminary comments on the as-yet-unfinished review.
OECD senior analyst Beatriz Pont has said that stakeholders interviewed have expressed concern about the lack of more "rigorous and attractive" vocational elements within the senior cycle. The National Council for Curriculum and Assessment would appear to back up that assertion, saying in October that those they had spoken to as part of their review up to that point had expressed the view that "access to technical, vocational, creative and professional learning could be enhanced, with improved links to apprenticeships, traineeships and employment".
The CEO of the Council, John Hammond, has said that it is still too early to say when actual changes would be seen, but the President of the Association of Secondary Teachers, Ireland, the country's largest union for second-level teachers, Deirdre MacDonald, has already criticised the process, saying that groups such as Ibec were being prioritised over teachers in the consultations. MacDonald also said that the union had felt questions asked had been "leading".
The Department for Education and Skills will have a budget of €11 billion in 2020, its largest ever budget. This is set to include funding for over 150 new mainstream teaching posts and €1.9 billion investment in special education.
Junior cycle reforms are now slowly being phased into the curriculum, with special status afforded for history and the splitting of the exam for Irish into two strands. Exams are now administered as either Teanga 1, for schools in Gaeltacht areas and Gaelcholáistí, or Teanga 2, for English medium schools. However, teachers have warned that they fear the exams' focus on literature rather than the actual speaking of Irish will turn children away from the language and lead to more requests for exemptions.
Funding
The Department for Education and Skills will have a budget of €11 billion in 2020, its largest ever budget. This is set to include funding for over 150 new mainstream teaching posts and €1.9 billion investment in special education, according to the Minister for FInance, Public Expenditure and Reform, Paschal Donohoe TD. Donohoe also said that the investment in special education would provide for over 400 additional teaching posts and the addition of over 1,000 special needs assistants.
The Department has issued out to tender contracts worth an estimated €700 million for design and build of the first round of new schools to be built around the country. The first batch being put to tender is seven primary schools, six of which are in Dublin, with the other in Douglas, County Cork. Each project is estimated to be worth between €60 million and €120 million, with each contractor entering the bidding required to prove their capability to deliver at least four schools in various areas around the country.
The overall capital budget for education has seen a reduction of €20 million for 2020, down to €922 million, but Minister for Education and Skills Joe McHugh TD has said that this will not affect the building of the schools. McHugh has also said that the Department's construction projects over the years 2018, 2019 and 2020 will provide 70,000 school places across the country.
A defining year
While the OECD's Education at a Glance 2019 report found that Irish teachers receive above average statutory salaries, it also found that they had relatively long teaching hours and instruction time, with this reflected in the country's high cost of education per student. The Irish National Teachers' Organisation and the ASTI will this year come together with government to negotiate the terms of the teacher pay agreement, with the current one expiring in 2020.
With union agitation for the restoration of pay parity escalating once again after the Government claimed to be seeking a "resolution" to the dispute, 2020 promises to be a defining year in Irish education.