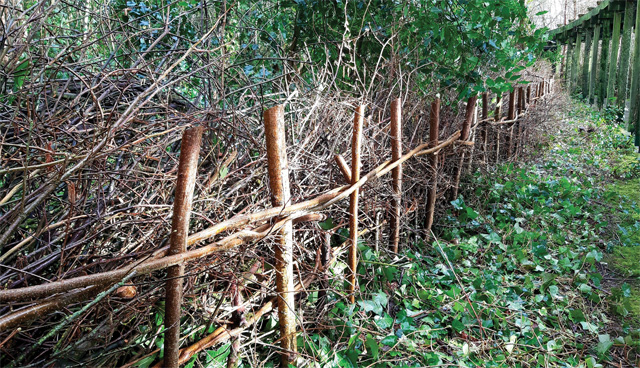 Nathy Gilligan, Head of Environment for the Office of Public Works (OPW), explains the breadth of biodiversity initiatives active across the OPW and how this is to further increase in the future.
Nodal shift in people's awareness
Within the last year, there has been a nodal shift in people's awareness in the seriousness of biodiversity loss and the declining environmental condition of the planet. In May 2019, the Intergovernmental Platform on Biodiversity and Ecosystem Services published the first comprehensive Global Assessment Report, which warned that up to one million species are threatened with extinction and is seeking "transformative change" to halt the decline in ecosystems. In the same month, the Irish Government declared a climate and biodiversity emergency and in November 2019, the European Parliament declared a climate and environmental emergency.
Looking forward, the Post-2020 Global Biodiversity Framework, currently being drafted under the United Nations Environmental Programme, is seeking urgent action to transform economic, social and financial models. It requires governments and societies to allocate resources, internalise the value of nature and recognise the cost of inaction, building towards the 2050 vision, that biodiversity is valued and restored, maintaining ecosystem services and delivering benefits essential for all people.
State of Biodiversity in Ireland
As per the National Biodiversity Plan 2017–2021 and Ireland's Habitats Directive Article 17 Report, biodiversity in Ireland is declining. 85 per cent of protected habitats and 30 per cent of protected species are in unfavourable condition. Iconic species such as corncrake and breeding curlew are seriously threatened, with a third of Ireland's wild bee species facing extinction. While some species are expanding, overall there is a long-term decline in biodiversity. This plays a key role in the continuing ability of nature to provide ecosystem services which is the provision of natural processes necessary for human well-being such as, clean water, clean air, soil fertility, pollination, food production, climate regulation and spiritual enrichment.
Functions of the OPW
The OPW is a central Government Office operating under the Minister for Public Expenditure and Reform and functioning under the direct responsibility of a Minister for State. It is a geographically dispersed organisation that delivers a diverse range of public services under three broad work programmes:
Estate Portfolio Management: manages the State property portfolio comprising over 2,000 buildings, ranging from iconic buildings such as Dublin Castle to Garda stations to Government offices.
Built Heritage Services: protects and promotes national built heritage encapsulating 780 sites of national importance and operating Guide Services for seventy sites, to accommodate the 6.6 million Irish and foreign visitors to the same annually.
Flood Risk Management: minimises the impact of flooding involving maintaining 11,500km of river channel and a national flood defence programme protecting nearly 40,000 properties when completed.
The remit is very broad, ranging from advising government policy in specialist areas such as flood risk management and architecture, through to on-site operations across the country utilising the sizeable direct labour workforce for maintenance of rivers, maintenance of historic properties and maintenance of government buildings.
Current biodiversity initiatives
The OPW operates at many levels with regard to biodiversity, from devising national strategies, setting good practice standards, conducting public outreach and educational programmes, engagement with NGOs, through to a whole range of applied biodiversity enhancement initiatives intertwined with services nationally. A range of examples are as follows:
Lead development of Ireland's National Strategy for Plant Conservation, with a series of measures to strengthen conservation of indigenous plants.
Development of national environmental guidance for river maintenance works, to further reduce potential environmental impacts and maximise ecological gain.
Community outreach programmes like the Phoenix Park Biodiversity Festival and National Honey Show, to engage people, raise awareness and public education.
Green Flag status for a number of parks and gardens such as St Stephen's Green, in recognition of the good quality parks, managed in an environmentally sustainable way.
Swift nest site identification with Birdwatch Ireland on historic properties to protect the same during conservation works, such as at Liscarroll Castle, Co. Cork.
Protection of Hen Harriers nest sites with National Parks & Wildlife Service, through adapting visitors access routes on Scattery Island, Co. Clare.
The grounds of the Brú na Bóinne centre Co. Meath are now planted entirely with native plants combined with hazel coppiced to mimic native wattle fences.
Land management practices to actively encourage traditional wildflower meadows for heritage sites like the Kilmacurragh Botanic Gardens, Co. Wicklow.
Habitat enhancements are integrated into flood defence embankments, for example construction of an artificial badger set at Lough Ree, Co. Westmeath.
Spawning gravels are reintroduced into suitable drained rivers across the country from Co. Donegal to Co. Wexford, to improve salmon and trout spawning.
Bat boxes are erected as part of river works, for instance, been integrated with bridge maintenance works in Co. Monaghan, to assist bat conservation.
A herd of Kerry cattle, graze the meadows in Doneraile Wildlife Park, Co. Cork, as part of an initiative to conserve this rare indigenous breed and enhance the traditional grasslands.
Challenges ahead
There will be challenges ahead in the delivery of public services to balance the needs of people with biodiversity. Population growth is a global pressure and this trend is reflected in Ireland with the National Planning Framework making allowance for an increase of 1.1 million people by 2040. In parallel, more extreme weather patterns and flooding are increasing due to climate change.
Services such as flood risk management require works in the sensitive aquatic environment and the devising of sustainable solutions with agreed social, economic and environmental balance requires extensive collaboration with a wide range of stakeholders including statutory bodies, interested parties, communities and the general public. Similarly, the long-term management of both historic properties and the State's property portfolio requires the balancing of the social, economic and environmental needs, maximising the gain to be had under each of these three pillars of sustainable development.
OPW's biodiversity management going forward
The OPW is moving Biodiversity further up the corporate agenda. The forthcoming Statement of Strategy, following the formation of a new Government, will reflect the major environmental issues such as biodiversity and climate change. Internal governance structures are being strengthened with the formulation of a new OPW Biodiversity Working Group, being led by senior management, will coordinate actions across all OPW functions and empower staff to increase the cross function working between services to maximise the biodiversity gain for the OPW as a whole. A strategic objective under the National Biodiversity Plan, is the mainstreaming of biodiversity in the decision-making process and the OPW is now directly aligned with this government policy going forward.
T: 046 94 26000
E: nathy.gilligan@opw.ie
W: www.gov.ie/en/organisation/office-of-public-works/