Issues
Donohoe extends NAMA lifespan as commission report deadline extended again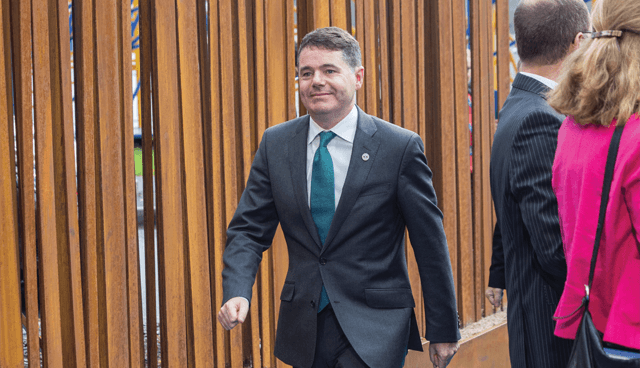 Minister for Finance, Public Expenditure and Reform Paschal Donohoe TD has announced the decision to extend the National Asset Management Agency's (NAMA) projected wind-down date from 2021 to 2025, a month after the commission investigating NAMA's sale of its Project Eagle portfolio was extended for the third time.
Set up following the economic crash of 2009, NAMA was tasked with securing a return for the State on loans it was given in order to buy up the property debt Ireland's banks had gotten themselves into. Having been due to be wound up in 2021, Minister Donohoe announced that a "much reduced team" would handle the extended four years into 2025, resolving some outstanding loans and handling litigations that the agency currently finds itself embroiled in. The announcement was made after the publication of a Department of Finance review of NAMA.
NAMA is expected to deliver a surplus of €4 billion to the State once it has been wound up, having already paid the original €30.2 billion it had received in loans to buy property debts. The European Commission issued a statement after Minister Donohoe's, confirming that the limited extension was in line with their state aid rules.
NAMA will retain management of the National Asset Residential Property Services (NARPS) portfolio until such a time as it can be transferred to another State entity. NARPS buys homes to lease them to councils or approved housing bodies, but it was recently discovered that 35 per cent of the homes it was offering to local councils were being rejected. 1,372 properties for social housing have been provided by NARPS, with 2,475 social homes to councils and approved housing bodies overall.
Meanwhile, the Government-appointed commission investigating NAMA's sale of the Project Eagle portfolio of land in Northern Ireland has been given a third extension of its reporting deadline. Made up solely of the retired High Court judge John Cooke, the commission was originally due to deliver its findings in June 2018, but has instead secured three six-extensions, now leaving it with a deadline of 31 December 2019. Cooke mentioned in his third interim report in November 2018 that he hoped to deliver his findings "in the early part of 2019", but that goal has been missed and he has published a fourth interim report in the meantime.
Project Eagle
Project Eagle was a portfolio of land owned by NAMA in Northern Ireland that it sold to US firm Cerberus in 2014 for £1.24 billion. Questions arose about the sale when it was alleged in the Dáil by then TD Mick Wallace that there was £7 million waiting in an Isle of Man bank account for a northern politician or party in relation to the deal.
NAMA has been urged to disclose their dealings with Tughan's, a Belfast law firm that acted as advisors to Cerberus and were paid €21,000 by NAMA in fees in 2017. Tughan's Managing Director Ian Coulter resigned after it emerged that he had transferred £6 million into an Isle of Man bank account without the firm's knowledge.
The Government appointed a commission to investigate the deal after much pressure from opposition parties. Cerberus denies any wrongdoing, while NAMA maintains that the allegations relate only to the buyer's side of the deal.