Technology
Digital transformation in the public sector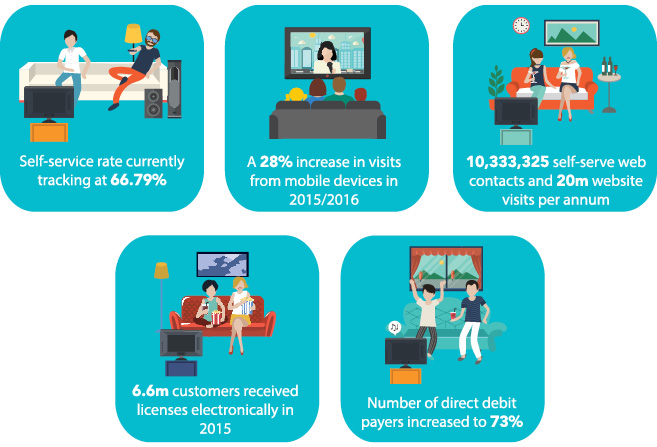 Capita Customer Solutions has long been a trusted partner to the Irish public sector. Our first outsourcing client was the Department of Agriculture in 1996 and the sector currently represents over 40 per cent of our client base. Today, our sectoral partners include InjuriesBoard.ie the Residential Tenancies Board (RTB) and Fáilte Ireland to name a few.
Over the years we have responded to many changes in the expectations of Irish citizens. Most recently we have seen that as the range of communication channels offered by the private sector has widened, the 'always-connected' user now expects its public sector counterparts to provide the same range of digital contact and self-serve options. They demand channels that suit their lifestyle but which remain underpinned by the highest standards of customer service – being responsive, accessible 24/7/365 and flexible.
Our Irish clients are already benefitting from our ability to deliver digital solutions that respond to this new paradigm. Some, like RTB, wanted users to have access to a greater range of digital contact options, so we added new channels like Webchat. Others, including Fáilte Ireland, requested more transformative solutions.
Since 2013 we have managed the registration and assessment of tourism businesses seeking approval under the National Quality Assurance Framework. We re-designed and digitised the paper-based process we inherited by moving it online and incorporating greater self-service capability complemented by payment options. The application process is now largely paperless and cashless.
As part of Capita, the UK's largest outsourcer, we have access to a vast ecosystem of resources, infrastructure and technologies. Capita is particularly prominent in the UK's Local Government and Public Sectors where many organisations were early adopters of digital transformation. Technologies such as Capita Connect, a 'single sign-in' for citizens that encompasses a range of council services, have massively encouraged greater self-service. Southampton City Council for example has seen a 77 per cent call reduction following Capita's digital transformation programme.
We intend to use the best practise and learnings from the UK to inform our approach in an Irish context. Capita TV Licensing, which is transforming license applications, collections and enforcement on behalf of the BBC, is instructive in this regard as its initiatives are replicable.
We are contractually required to achieve 78 per cent TVL self-service by 2020. To meet this objective, we introduced personalised customer journeys; enhanced the TVL website; and implemented a wider range of self-service, communication and payment options. As the accompanying graphic illustrates, the results have been impressive.
Data analytics is increasingly informing the direction of our digital strategy. The insight enables us to understand citizen behaviour and expectations and how to transform services by knowing where and how we can enhance the user experience while simultaneously achieving cost savings. In response, mobile technology, apps and social media have become essential components of our digital solutions while Robotic Process Automation is helping to reduce costs (by up to 70 per cent in some cases) and improve service efficiency by automating hitherto manual tasks.
The desire for greater digital and self-serve channels among Irish citizens is not going to abate and the public sector must be ready to satisfy the demand. Digitisation will lead to improved services and a greater range of contact options for citizens and reduced costs to serve and greater efficiencies for public sector bodies. Capita Customer Solutions is the perfect partner to help organisations transform their services and exceed citizen expectations.
Capita TVL success story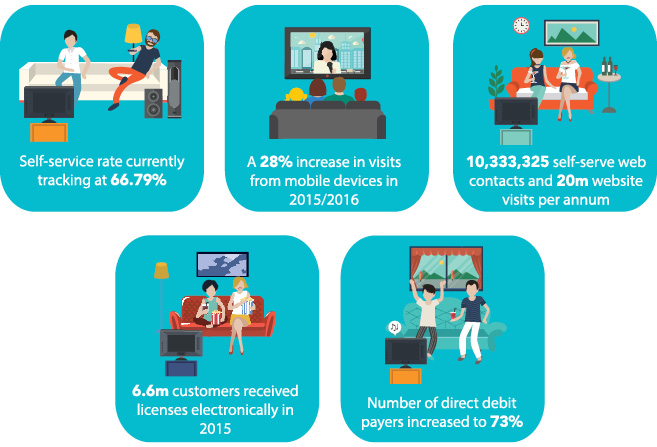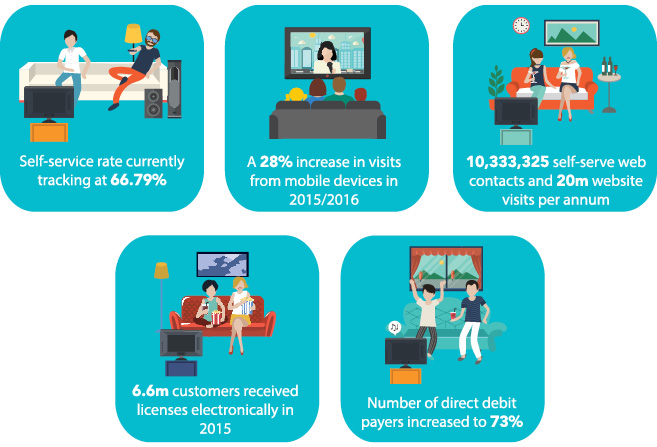 For further details please contact:

Paddy Morrissey, Managing Director, Capita Customer Solutions

Email: paddy.morrissey@capitacustomersolutions.ie

Tel: +353 (0) 86 0485382

Web: www.capitacustomersolutions.ie

www.linkedin.com/company/capita-customer-solutions 
a
Twitter: @capitacs