Education
Digital transformation in Higher Education: Where to next?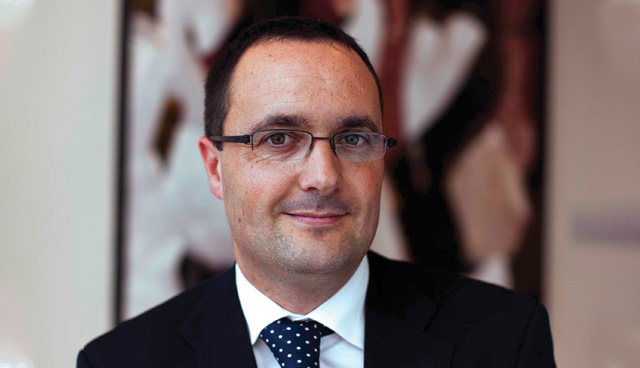 Covid-19 has accelerated the digital transformation agendas of third level institutions around the world, writes Pat Power, Managing Director, Health and Public Service, Accenture.
In the early days, staff and students needed to be supported quickly and safely to enable them to work from home and complete their studies remotely. This was followed by extensive planning throughout the summer ahead of the new academic year, where third level institutions put in place digital solutions for online or hybrid campus environments. However, as we moved towards the new academic year, third level institutions across Ireland for the most part moved online based on Government advice. What were once contingency measures quickly became the norm for teachers and students alike. 
Prior to the pandemic, Irish third level institutions were already implementing their own digital strategies. The question now is whether they should continue with their original plans, albeit at an accelerated pace or if a more radical rethink is required. Based on Accenture's experience and research, we have developed a framework for planning the next stages of digital transformation for the higher-level education sector. The three key themes of our framework are summarised here.
Value 
The concept of value surrounding a third level education is changing. A primary reason for undertaking higher education is to be well-positioned for a future career and financial success in later life. Research shows that a graduate earns on average €250,000 – €330,0001 more over their lifetime than a person who leaves the education system without a third level education. While this statistic would seem to reinforce the perception of enhanced earnings, what has become clear at the same time is that the linear relationship between degree, career, and earnings is now broken. 
People now change careers many times throughout their lifetime. Recent research carried out by Accenture in the UK2 shows that seven in 10 students are kept awake at night worrying about their career prospects after third level education and we believe this to be the same in Ireland. This anxiety is caused by the need for clarity about the next steps following education – career planning, and the need for support in choosing a career suited to them and their skill set – career choice. Third level institutions need to consider a new approach to supporting students as they undertake their education journeys and careers. This includes the changing world of work, their course offerings, and learners' attitudes towards their future finances. 
This is reflected in the third phase of the Human Capital Initiative, a higher education programme intended to future-proof graduates by giving them transversal skills, launched recently by Minister for Further and Higher Education, Simon Harris TD. With 22 projects earmarked for universities, colleges and institutes of technology, the programme will deliver an investment targeted towards increasing capacity in higher education in skills-focused programmes designed to meet priority skills needs.3   
As the path from a degree to a career isn't as apparent as it once was, new models to address this are already starting to emerge. The US-based Turning Basin Labs use a co-operative model to incentivise their alumni network in helping recent graduates find employment. These new organisations will be a compelling proposition for the career and financially motivated student.
A deeper dive into the student experience suggests that learning motivations lie with individual life goals such as improving quality of life, buying a house, exploring the world, or finding meaning. Consistently we find that education itself was of relatively low importance for people; however, attaining life goals was essential.
As third level institutions plan for their future and the next stages of digital transformation, value should be at the heart of their approach.
Experience
Third level institutions need to consider the student experience when planning for digital transformation. It might be tempting to focus the student experience on a combination of the learning experience (lectures, plenary sessions, seminars etc.), along with sports and social activity. However, this is too limited a model that risks neglecting some of the nuanced, but equally important factors, in a student's experience. Some of the areas that mean most to the students are:
Relationships
Relationships between students forged while in third level education often form one of their most unforgettable experiences. But perhaps equally important are the relationships that the institution helps nurture between students and staff. 
Place
This term is borrowed from architecture and urban planning that we believe has particular significance to higher education in Ireland. Place is the term that captures the essence of a location, encompassing the history, architecture, demography, local culture, language, economy etc. Where the institution is situated often colours the entire student experience.
Self-organisation
Third level education is often seen as a launchpad for student independence. A strong sense of autonomy and self-organisation is a hallmark of the student experience, from organising nights in local clubs to founding and managing societies to engage with politics and activism. 
"A deeper dive into the student experience suggests that learning motivations lie with individual life goals such as improving quality of life, buying a house, exploring the world, or finding meaning. Consistently we find that education itself was of relatively low importance for people; however, attaining life goals was essential."
The learning experience itself will need significant changes as the 2D world we now operate in requires redesign, not translation. Over the last few years, there have been many efforts to bring the third level experience online, focusing on remote learning. However, that experience has generally been poor as third level institutions attempt to replicate the offline experience. We strongly believe that third level institutions have to let go of the offline experience as a format and redesign the student experience from the ground up, with the student experience model and students' needs, and those of the staff, at the heart of the process. 
Learning and research 
Life-long learning
Fuelled by the increased accessibility of information and learning opportunities with an increasing shift to non-linear careers, we're seeing attitudes towards learning change. Reflecting on this more diverse approach to career and life progression, we're now seeing learning as an integral part of our lives: new skills need to be learnt to adapt to a rapidly changing world of work and it has never been easier to access specialist information. 
A key element of this will be breaking down the traditional three-five-year learning model favouring a more contextual, focused learning spread across a person's whole life, including micro-credentials. We believe that this will evolve learning for students as they demand more personalised and bespoke learning, delivered at the right time throughout their lives, not just in the three or four years of university study. 
The time is now
This combination of student factors, including the desire for life-long and flexible learning in context, along with external factors, such as market pressures and any lasting impacts of the pandemic, means that we're unlikely to see this imperative for digital transformation disappear any time soon. Now is the time to start to think, design, and experiment for lasting change and digital transformation.   
For more information, or to discuss your requirements, please contact:
Pat Power
Managing Director
Health and Public Service
Accenture
E: Patrick.power@accenture.com
T: (01) 646 2319
W: www.accenture.com