Education
Delivering education infrastructure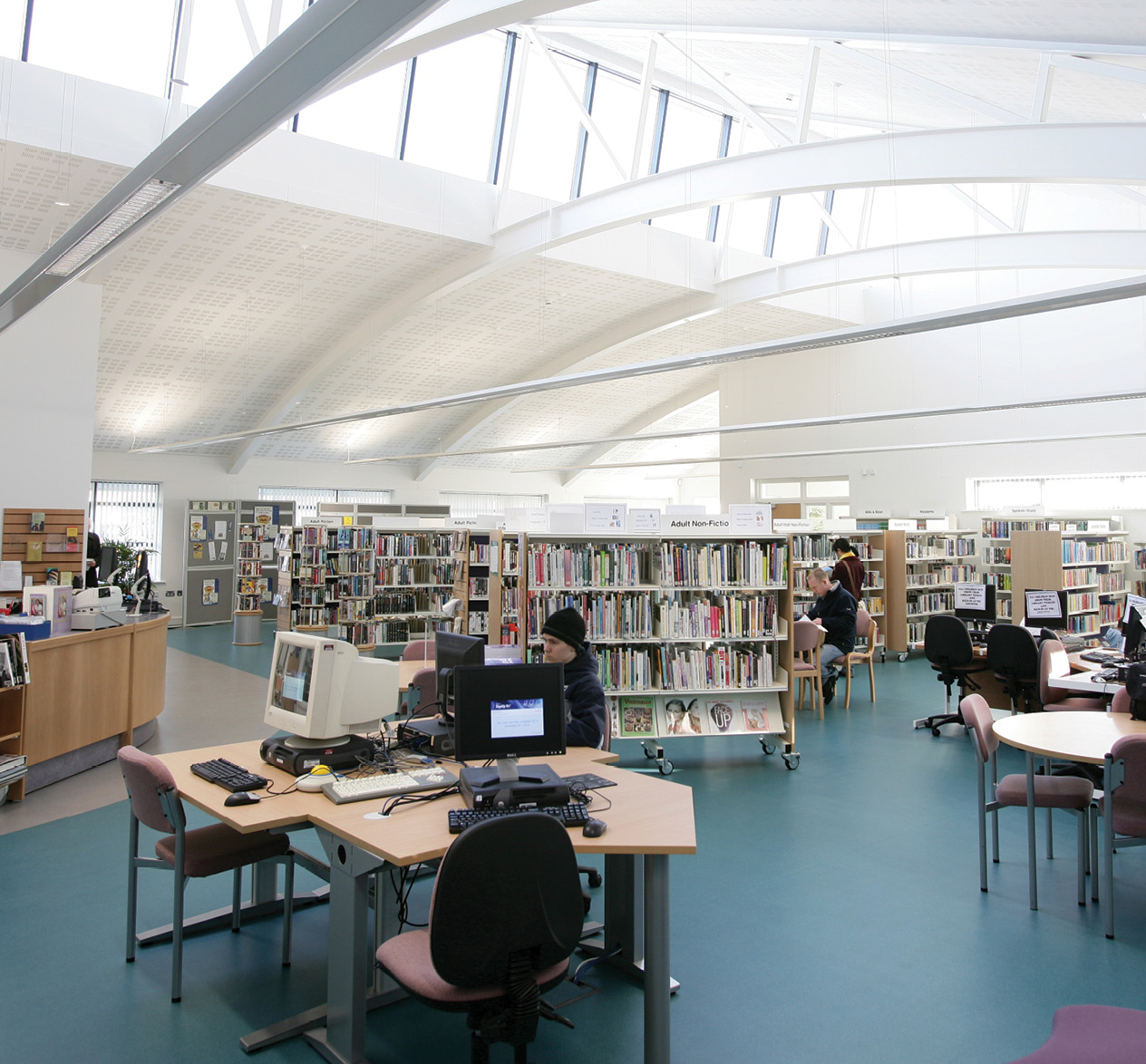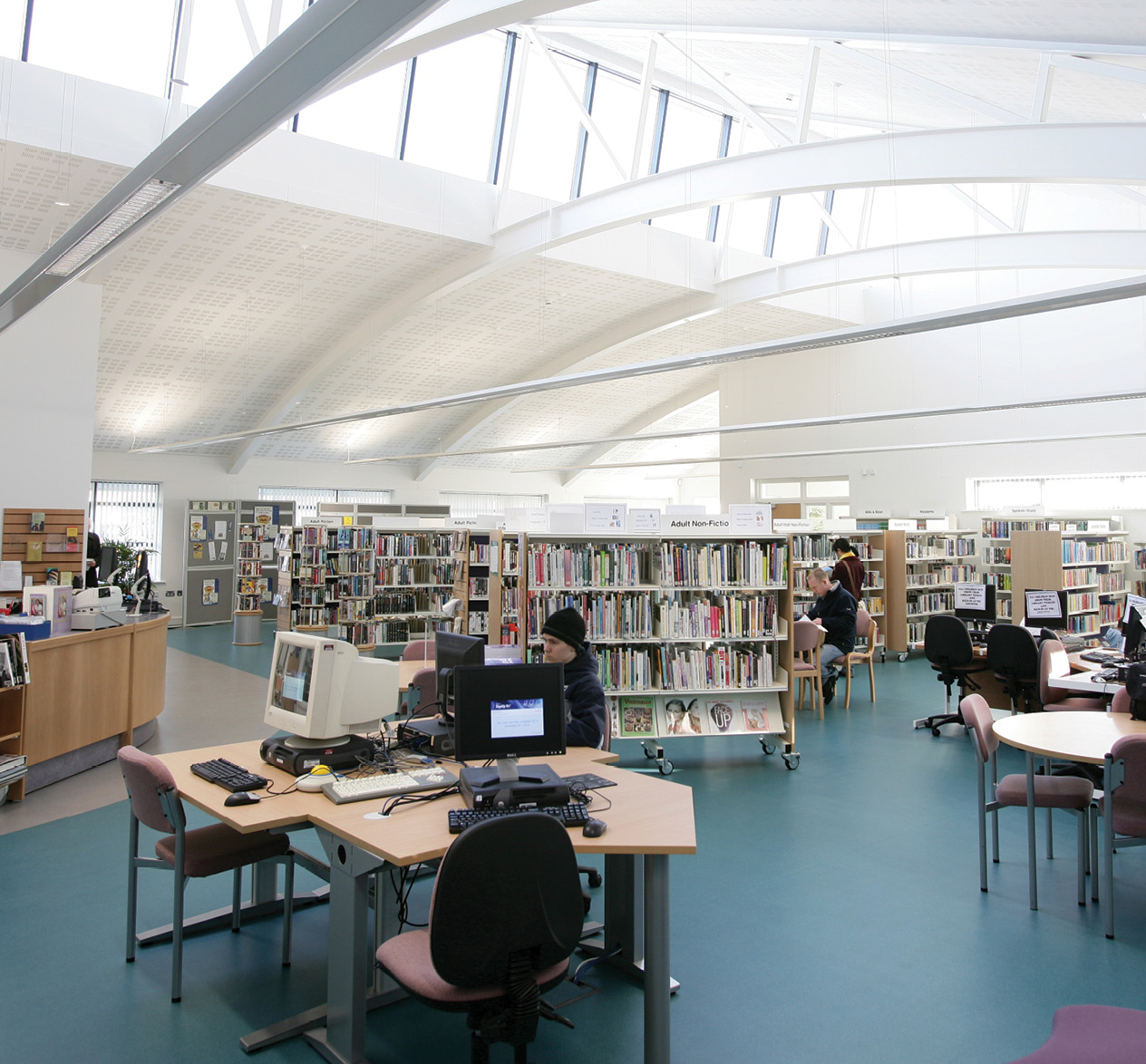 Larry McEvoy, Technical Manager for the Department of Education and Skills, outlines the progress and challenges of delivering infrastructure for the education sector.
In an era of recession, the Department of Education was in a somewhat privileged position in terms of capital, admits Larry McEvoy. It's five year plan from 2012 to 2016 was allocated a substantial budget of €2.21 billion, much to the envy of other Departments, as well as receiving a further €411 million in revised allocations over the five years. However, as McEvoy explains the allocation was driven by demographic demands. He recalls that at one period of the recession, the pressure of population growth was so potent that "the only public buildings being built were schools".
Ireland's changing demographics mean that it is critical the Forward Planning Section of the Department monitors the demand for school places. In the mid-90s Ireland's birth rate was around 45,000 per year but it had peaked at 75,554 by 2009. While the number has fallen slightly in recent years (the figure for 2015 was 65,909), accommodation is required to facilitate numbers as they grow older. McEvoy says: "During the recession when all the graphs were pointing downwards the projected enrolments were pointing upwards and they focused our minds in the Department."
Projected enrolment at primary level, steadily increasing from 510,000 in 2011 to 575,000 in 2018, is expected to peak in 2019, meaning that pressure is now transferring to the post-primary sector. Projections for that sector are expected to peak around 2025 with an enrolment of 405,000 (up from 315,000 in 2011), when the third level sector is then expected to feel the strain.
In fact, of the original €2.21 billion allocated under the five year plan, €2.07 billion of it was allocated to schools, compared to only €125 million given to Higher Education and €15 million for other investment. Explaining the balance between delivery and demand, McEvoy states: "During that time there was actually some hair-raising moments in terms of delivering schools on time, where the builder was walking out the back door as the children were coming in the front door. I think there is a school somewhere in Ireland where the children's footprints can still be seen in the concrete that hadn't quite set yet."
Breaking down the capital investment, McEvoy explains that in 2015, the bulk (€506.4 million) of the overall €625 million was spent on schools. The expenditure breakdown was:
€302.5 million large scale projects;
€13 million site acquisitions;
€86.7 million additional accommodation and prefab replacement;
€15.8 million emergency works;
€38.9 million summer works scheme;
€9.1 million furniture and equipment;
€28.7 million minor works grant; and
€11.7 million other minor works.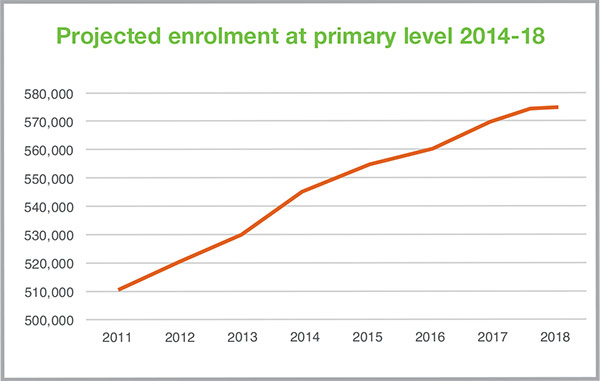 McEvoy points to site acquisition as being one of the major challenges for the Department, especially after the recession. He says that increased dealings with NAMA and receivers, as well as landowners has led to delays in the process.
However, the newest challenge facing the Department is the switch from the almost complete 2012-2016 plan to the new 2016-2021 plan, which is focused on 'building on recovery'.
Although the overall capital expenditure for the new programme is €3.82 billion, higher than the previous programme, the expenditure for 2016 has been reduced. McEvoy explains that this has posed a challenge. "When you're dealing with a multi-annual programme the bulk of the money in any one year is spent on contractual commitments, these are projects that are already in the system and have been committed on a contract basis," he says.
"There is a relatively small proportion of the overall envelope that starts up new projects, so when the allocation is lower in one year than the previous year, this presents a problem where you have to stall projects because you don't have enough free capital to start up new projects. That's the situation we're in currently."
The new six year plan that was announced in November 2015, reflected the changing demographic with a much greater focus on post-primary infrastructure. The capital plan includes 14 new school entities in areas with very strong demographic demand (10 post-primary and four primary) and 310 extension/refurbishment projects in existing schools (156 at primary level and 124 at post-primary and 30 in special schools).
Third level
Pointing focus at the third level education sector, McEvoy describes it as the "poor relation" during all this time, highlighting a moratorium on capital projects placed in November 2011 and only eased slightly in 2014 with a €46 million investment to aid the development of four projects.
Highlighting some of the key statistics of under investment in third level McEvoy says that around 46 per cent of accommodation is between 25 to over 50 years old, 6 per cent of accommodation is in temporary buildings and 25 per cent lag in space norms. Pointing out that in 2012/13 70 per cent of 18 year olds chose to go on to third level education, McEvoy says that over the next 10 years it is estimated that the sector will need €1.5 billion towards continued growth, €1.3 billion to upgrade existing accommodation, €880 million to improve space norms and €220 million, per year, towards maintenance, renewals and upgrades.
2016-2021
Looking forward under the new plan, McEvoy states: " A big thing for the Department this year is the change in the Public Works Contracts, which will effect major projects and could see some adjustments to tender documents and other areas.
"Issues beyond 2016 for the Department is near zero energy buildings. EU legislation states that public sector buildings are to be near zero energy by 2018 and all buildings by 2020. Currently we are undertaking our own research project based on previous studies and basing it on what the performance criteria, to be set out by the Department of Housing, Planning, Community and Local Government in 2017, might be. A major element of these new guidelines will be the percentage of energy required to be generated from on-site renewables. Our research has shown that the increase in capital costs could be as high as 25 to 30 per cent on the square metre building cost, depending on the final energy performance criteria to be specified in new building regulations."