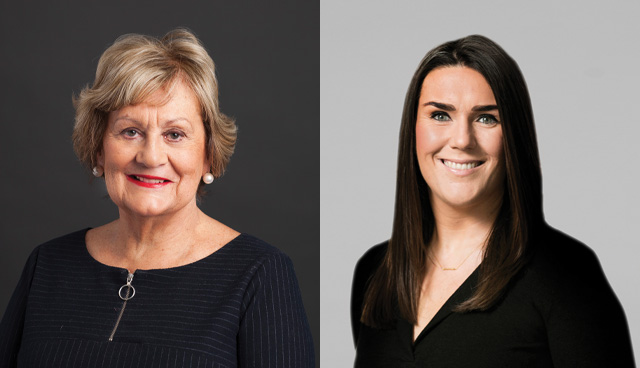 It might be questioned how climate change, which to date has been a matter of complying with international agreements and transposing EU climate change legislation, could so quickly become a "hot" topic in the Irish Courts. Well, there have already been three Irish High Court cases (and several more threatened) raising climate issues and if developments in the UK are any guide (57 cases to date), many more are foreseeable, writes Yvonne Scannell and Jeanie Kelly of Arthur Cox.
The State has set out a framework for dealing with climate issues in the Climate Action and Low Carbon Development Act 2015, which imposes a duty on all Government Ministers to "have regard" to the National Climate Mitigation Plan 2017 in the performance of their functions. Similar obligations apply to planning authorities and the EPA. The Courts, in McEvoy v Meath County Council (2003), held that the phrase "have regard to…" creates an obligation to consider something rather than follow or slavishly adhere to something.
The arguments being made by climate activists and others are that public bodies in their decision-making do not have regard, or proper regard, to their climate obligations. If the public authority has had no regard to climate change, its decision will be very vulnerable. If it has had regard, the decision will be less vulnerable, but the question may then be whether it had proper regard to it. Stricter standards for complying with this obligation are being applied by the courts in view of the increasing recognition of the urgency of climate mitigation. Public authorities are being required to demonstrate that their consideration of climate issues genuinely reflects the duty to have regard to their obligation and to take account of relevant considerations in so doing. Relevant considerations in an environmental context almost always include the results of public participation exercises. The Aarhus Convention Compliance Committee recommends that public authorities show how comments made by the public have been taken into consideration and why a particular comment was rejected on substantive grounds. The Supreme Court applied a similar requirement in Balz and Heubach v An Bord Pleanála (2019). Doing this requires a higher level of reasoning in administrative decision–making than was previously expected.
Almost all environmental, planning and land-use legislation can be used to address climate issues. This means that the correctness of carbon budgets made for various sectors and of measures requiring adherence to these budgets will be challenged. There will undoubtedly be arguments about the appropriateness of allocating substantial parts of the carbon budget to activities that do not satisfy important public policy goals.
To date, there have been three cases which have litigated perceived inadequate consideration of issues relating to climate mitigation measures in the Irish Courts. In Friends of the Irish Environment CLG v The Government of Ireland (2019) an attempt to challenge the adequacy of the National Climate Mitigation Plan 2017 in the High Court was unsuccessful largely on separation of powers grounds. The Court held that the Government had appropriately exercised its policy-making discretion under the 2015 Act and that the Plan was only an initial step in achieving carbon targets for 2050, and that it will be subject to review and revision. Leave has been granted to appeal this decision to the Supreme Court. A consequence of the High Court decision means that if the plan is not reviewed and revised in the light of developing climate change science, or new law and international commitments, any decision having regard to such an outdated plan or policy is vulnerable in the courts.
This happened in the UK when a decision to permit shale gas development was overruled because the Minister's policy on shale gas had not been updated in the light of new mitigation targets and the abandonment of investment in carbon capture and storage technology. And indeed a variation of the theme of outdated guidelines arose in Balz where the Supreme Court held that An Bord Pleanála, which relied on the adopted Wind Energy Development Guidelines 2006, should have addressed, rather than rejecting as irrelevant, arguments alleging that they were outdated and not compliant with new draft Guidelines or perhaps more accurately, the science behind the draft Guidelines.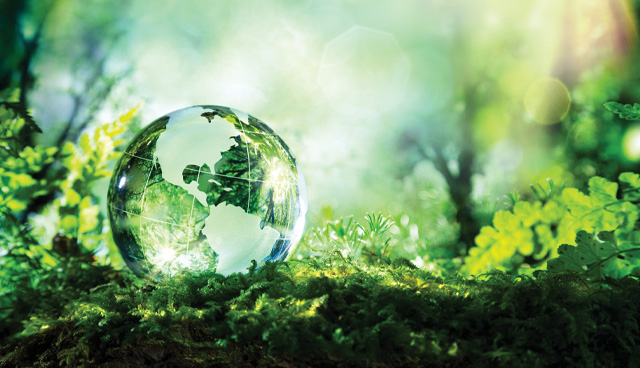 In Merriman & Friends of the Irish Environment v Fingal County Council (2017), an extension to the life of a planning permission for Dublin Airport was unsuccessfully challenged. An Bord Pleanála was held to have performed its climate obligations adequately.
In An Taisce v An Bord Pleanála (2015), objectors successfully challenged a planning permission for a peat and biomass power plant because An Bord Pleanála had not considered the environmental impacts of extracting peat. The High Court found that because there was "a functional interdependence" between the power plant and its fuel supplying bogs, the effects of exploiting the off-site bogs should have been described in the Environmental Impact Assessment. The court did indicate that there has to be a limit in assessing indirect effects or they will be too remote. There is also a limit of practicability and a limit in that only information which constitutes current scientific knowledge needs to be provided. (Our team was involved in two of the above decisions.)
Another area where the climate issue has arisen is in relation to decisions on solar energy. At common law, there is no right to solar energy. Even if there were such a common law right, it would be a private law right that, as such, is normally not a material consideration in planning decision-making. However, the English courts have held that the effect of new developments on solar panels on existing developments are relevant (but not necessarily overriding) considerations in making planning decisions (McLennan v Medway Council (2019) and Tesco Stores Limited v Secretary of State for the Environment (1995)).
In addition to these cases, climate change arguments are appearing in many environmental and planning authorisation contexts. Just as arguments about habitats became the "single transferrable" objection to almost anything (360 appeals against tree felling licences at present), climate is emerging as the new battleground.  Almost anything can be challenged for some climate reason (genuine or spurious) but the success of challenges will depend on the nature, extent and quality of the information provided to public authorities and of their analysis of that information. Given the "special costs" rules which apply when litigating environmental matters, further climate litigation is inevitable.
Yvonne Scannell
Consultant
T: +353 1 9201134
E: yvonne.scannell@arthurcox.com
Jeanie Kelly
Associate
T: +353 1 9201376
E: jeanie.kelly@arthurcox.com
W: www.arthurcox.com