Issues
Cabinet agrees to bankruptcy bill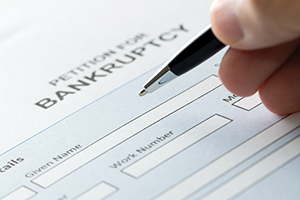 A bill to reduce the discharge term for bankruptcy to one year and reduce the window in which income payment orders apply from five to three years is due to become law before 2016, according to Tanaiste Joan Burton TD.
Bankruptcy involves the settlement of a person's debts when they are wholly or partially unable to repay them. Under the legal process, all debts are written off but all of the assets they own and their surplus income is transferred to an official assignee officer to pay back their creditors. 
However, the legislation will increase the penalty on those who fail to co-operate, as the maximum bankruptcy period is extended to up to 15 years.
The number of cases of bankruptcy in Ireland are on the rise and with 600 cases already in the system, the bill will also see the removal of the statutory hearing that takes place after someone is declared bankrupt.
During a series of meetings in April and May between the Oireachtas joint committee on Finance, Public Expenditure and Reform and senior banking executives it is believed that the executives told the committee they had no difficulty with the reduction in bankruptcy term time but argued that greater priority should be given to streamlining existing insolvency processes.
A spokesman for the Government said the objective of the proposed legislation was to ensure parity with the rest of the British Isles and avoid people hoping to circumvent Irish law. "This would bring Ireland into line with Northern Ireland and the UK, and assist in putting to an end the practice of Irish people engaging in bankruptcy tourism and circumventing Irish law," he said.