Education
Budget seeks to deliver on PfG education promises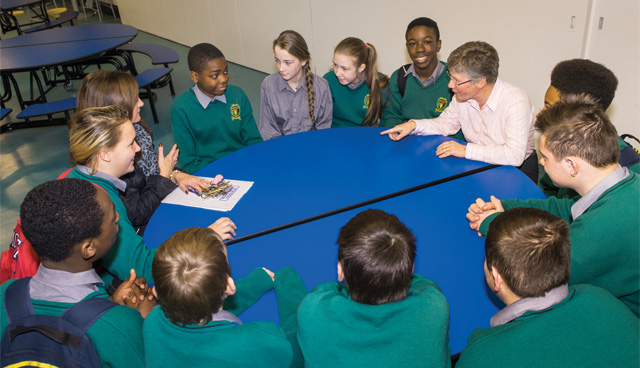 The Programme for Government agreed by Fianna Fáil, Fine Gael  and the Green Party promises "better opportunities through education and research". With a funding increase of €410 million delivered through Budget 2021, the quest to deliver that promise now begins.
Programme for Government
The Programme for Government (PfG) states that education is a "cornerstone of society and a driver of social equality" and says that it is "imperative" that the Government creates "new and viable opportunities for young people and those wishing to re-skill". The Government also stresses its belief that education will be a key enabler in Ireland's recovery from Covid-19 and in the country's attempts to fight the climate crisis.
Under the heading of "primary and post-primary education", the Government pledges to continue the development of the education system to "meet the needs of all students and to tackle disadvantage from an early age". The various ways in which children are disadvantaged such as cost, equipment and travel arrangements are addressed throughout.
In terms of cost, the Government pledges to enact the Student and Parent Charter Bill, which will require schools to publish and implement charters for students and parents. A free schoolbooks pilot scheme is also pledge, with national rollout "as resources allow"; in 2019, then-Fianna Fáil TD and now-Senator and then-Chair of the Committee on Education and Social Protection Fiona O'Loughlin estimated that €20 million would provide the seed funding for a national book renting scheme. Relatedly, the PfG also says that the Government will develop guidelines for schools for cost-effective and sustainable practices in order to decrease equipment and uniform prices for families, with the use of workbooks discouraged.
For transport, the Government pledges a "comprehensive" review of the School Transport Scheme, with a view to providing better value and a better service for students. Contained within the Government's "inclusive vision for education" is: the support for continued investment in special needs assistants; "further progress" towards needs-based supports for students with special educational needs; an update of the National Anti-Bullying Plan to include gender identity bullying; the publication of a national policy on initial teacher education to encourage further access to teaching for those from minority backgrounds and the completion of the new DEIS identification model, with the extension of DEIS status to schools deemed suitable.
Under its plan for "high quality education", the Government says that it will seek to increase the capitation grant in order to reduce the reliance on voluntary contributions to schools. Additional pledges involve the "further progress" towards a reduction in the pupil-teacher ratio in primary schools, the completion of an audit and inventory of all school buildings and infrastructure in the State, the expansion of the Energy Efficiency Upgrade Pilot Programme for Schools and the placement of the minor works grant on permanent footing for schools.
The Government has also set itself the target of at least 400 multi-denominational primary schools by 2030 and plans to "prioritise" the transfer of viable schools to Community National Schools. In terms of support for Irish language and culture education, increased supports to An Comhairle um Oideachas agus Gaelscoilíochta are pledged, along with an Irish Cultural Studies Junior Cycle Level 2 course with an emphasis on Irish language, culture, nature and biodiversity, including Traveller culture and history.
It is in its provision of staff, at a time when staff conditions are of utmost concern, that the PfG is at its sparsest on detail in an educational context. Teachers and leasers are simply said to "need to be supported to continually improve" and the Government says it will "help them to develop their own self-evaluation plan" and "invest in teachers' continued professional development".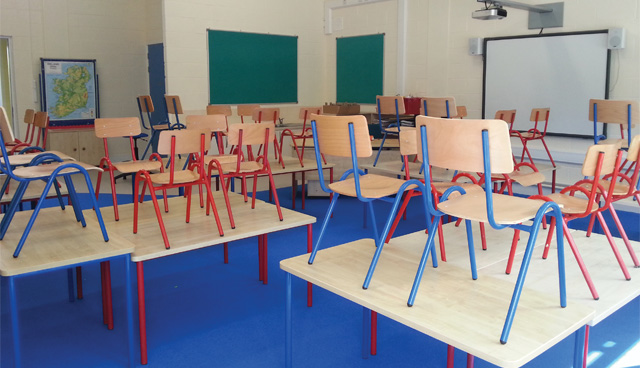 Budget 2021
Most notable among the education measures outlined in Budget 2021 is the provision of 2,100 new teachers and special needs assistants, progressing towards the Government's stated aim of reducing class sizes. With Ireland having the most overcrowded primary school classes in the EU, the announcement of 307 new teachers in primary schools will go some way towards addressing pupil-teacher ratio.
The increase in allocation of teacher to schools will begin in the 2021/22 school year, at a cost of €14.5 million per year and will lower the pupil-teacher ratio from 26:1 to 25:1. The figure of 2,100 new teachers and assistants also consists of 403 special education teachers, 990 special needs assistants and 267 extra teaching posts across primary and post-primary education.
Pupil-teacher ratio has been one of the Irish National Teachers' Organisation's (INTO) main campaigning points of the last five years; the EU average class size is 20, while it stands at 24 in Ireland, with one-in-five children taught in classes of 30 or more.
Overall, the education sector was allocated €8.9 billion under Budget 2021, an increase of €410 million. The further funding of DEIS schools, as promised in the PfG, is delivered through additional funding of €2 million in 2021 and €5 million in a full year. Other notable monetary figures pledged in the Budget include: €226 million for schools' Covid-19 responses from January to July/August 2021; €740 million to provide additional capacity to the school system to deal with both Covid and the increased numbers of students; and €80 million extra in 2020 capital investment to "allow for the ICT grant and also the minor works grant at primary level that would be due to be paid in 2021 to be paid in late 2020". €2 billion in funding for special education has also been allocated, with the number of special needs assistants targeted to exceed 18,000 in 2021.
The INTO welcomed the Budget's steps towards shortening the pupil-teacher ratio, saying in a statement that the pandemic has meant that "a spotlight has been shone on this chronic problem and we acknowledge that the Government has provided some good news". General Secretary John Boyle said: "This measure will be of most benefit to the one-in-five pupils who learn in classes of 30 or more. While tens of thousands of children will continue to learn in classes above the EU average, we are at least on the right road now. This change will have a positive impact on the primary education landscape."
However, in a further statement the next day, Boyle criticised plans for only including DEIS band one senior schools in the ratio reductions, leaving out DEIS band one junior and vertical schools. Boyle said: "The decision makes no sense considering the evidence that class size matters most for younger children and for those suffering disadvantage. The children in both of these categories are left out of this wrong-headed plan, which must be revised to include all DEIS band one schools."