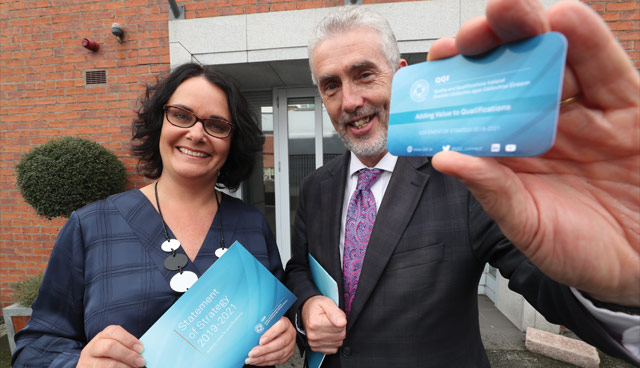 Established in 2012, Quality and Qualifications Ireland (QQI) is an independent State agency responsible for promoting quality and accountability in education and training services in Ireland. eolas speaks with Dr Padraig Walsh, CEO of QQI.
What is QQI and what does it do?
Quality and Qualifications Ireland or QQI is the State agency that promotes quality and accountability in education and training in Ireland. While you may have heard of the QQI award, that is just one part of the very broad remit that this organisation has.
QQI is the regulatory body for quality in education in Ireland. This role covers all education provision with the exception of the state secondary schools, and therefore deals with further education colleges, Institutes of Technology, universities, the Education and Training Boards and many private colleges.
In short, we aim to give people – learners and employers – confidence in the education and training system and the qualifications they get from it.
That's a big challenge. How do you ensure that learners are receiving a good quality education?
QQI first sets out its expectations about what an education and training provider is expected to do with regards to quality. Each provider then is responsible for ensuring the standard of their own quality first and they do this by putting policies, systems and procedures in place to manage and monitor that quality. As you might expect these systems include things like:
developing programmes to meet defined standards;
creating assessments that support learning, quality, equality of access, standards and qualifications;
putting feedback mechanisms in place to listen to teachers, lecturers, tutors and students and hear first-hand about their experiences and suggestions for improvements;
making sure the physical environment is suitable for the course in question (computer labs, language labs etc) and that support systems are in place; and
ensuring entry routes into courses and progression from courses are clearly defined.
Once the policies and procedures are implemented at institution level, QQI then checks to see that the institution are doing what they said they would. QQI objectively reviews their internal quality assurance (QA) procedures and policies and makes a judgement on whether they are fit for purpose. This work, which includes intensive site visits, is carried out by QQI with the help of panels of evaluators. The aim is to have a mix of people on a review panel so that we have expertise in quality assurance, specific subject matter and include an international and student perspective where possible.
So, that's the quality aspect of QQI; what is the qualifications remit?
As well as regulating quality, QQI also has a substantial remit with regard to qualifications. QQI is the custodian of the National Framework of Qualifications – a system of 10 levels used to describe the Irish qualifications system. The NFQ is based on standards of knowledge, skill and competence and includes awards for all kinds of learning, wherever it is gained.
QQI sets standards for education and training and then issues awards to learners who have successfully completed programmes set to those standards. Approximately 250,000 certificates are produced by QQI each year and issued to over 150,000 learners. These qualifications cover everything from basic skills at levels 1 and 2 on the framework, to literacy skills, to vocational or further education programmes leading to level 5 and level 6 awards (such as PLC courses), to apprenticeships, degrees, master's and PhD level.
The Framework is particularly useful to employers as it helps them understand the skills and attributes that are contained within the qualifications of recruitment candidates. Because the Irish Framework is referenced against a similar European framework, this means that Irish employers can make sense of international qualifications and vice versa.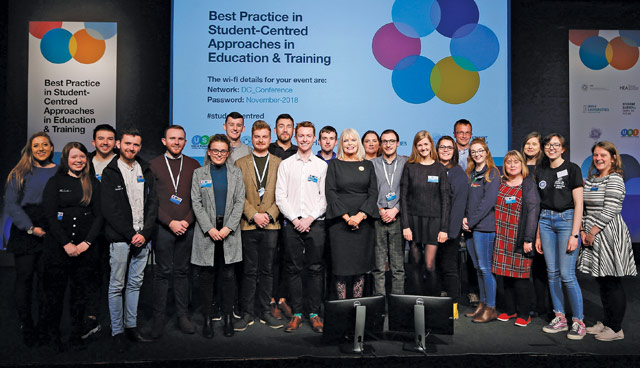 What next for QQI?
The Qualifications and Quality Assurance (Amendment) Bill is currently making its way through the Oireachtas – this is an amendment to the original legislation through which QQI came in to being in 2012. Once enacted, this legislation will provide new powers to QQI to guide improvements in the quality of our education and training system, including:
the introduction of International Education Marks (IEM) for higher education and training and for English language education. These will provide, in essence, a quality stamp of approval which will ensure international learners can be confident in the quality of the education they are receiving at Irish institutions;
the inclusion of more awards in the National Framework of Qualifications;
a national Protection for Enrolled Learners Fund which will enable students to complete a course if it is discontinued by a private provider for any reason;
the powers to prosecute those providing academic cheating services such as so-called essay mills; and
an examination of the corporate fitness and financial capacity of providers and awarding bodies that engage with QQI.
We've just launched our Statement of Strategy for 2019-2021, Adding Value to Qualifications which outlines four key priorities for QQI.
Integrity of the National Framework of Qualifications: To develop, promote and protect the integrity of the National Framework of Qualifications.
Analysis and Impact: To use our unique position as the agency that spans all post-secondary education and training to analyse and demonstrate the impact of measures taken to improve the quality of education and training for the benefit of learners.
Collaboration and Engagement: To support a high-quality education and training system through mutually beneficial strategic partnerships.
Organisational Capacity: To build internal capacity to sustain, improve and communicate our performance.
Ultimately, we place the learner, as the key beneficiary, at the heart of everything we do. We have made student-centred approaches and student engagement central to our new strategy and we endeavour to replicate this message in all our work and engagement with providers – our policies, our evaluation procedures and in our Quality Assurance Guidelines.
For more information:
T: 01 905 8100
W: www.qqi.ie