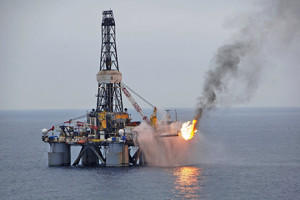 The publication of the energy white paper this autumn will be the most significant policy milestone in the sector since 2007. In advance of that, the new statement of strategy for the Department of Communications, Energy and Natural Resources (DCENR) gives a preview of Ireland's policy direction over the next two years.
Secretary General Mark Griffin explains that the department has a "diverse business agenda" with each of its policy areas undergoing "substantial and rapid change". Its portfolio is also increasingly important for national economic performance and in the quality of citizens' lives.
DCENR's overall mission, in terms of policy, is fourfold:
• to facilitate the development of communications and energy infrastructure and markets that contribute to sustainable economic and social development;
• to promote the development of the public and private broadcasting sectors;
• to harness Ireland's natural resources in a productive and environmentally responsible manner; and
• to pursue optimal outcomes for Ireland at EU and international fora.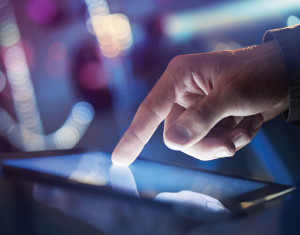 These will be backed up by its commitment to work within a unified Civil Service "in the most productive way" to ensure that high quality services are provided to citizens.
Energy policy is in flux with volatility in the Middle East causing uncertainty and raising questions about the future of oil supply. The region still produces almost a third of the world's crude oil.
The Paris climate change conference in December will focus on how to reduce global warming to a 2°C increase (from pre-industrial levels) and "far-sighted" policies will inevitably be required. The EU is continuing to implement the Third Energy Package and will finalise its 2030 climate and energy policies after the Paris summit.
Offshore, the State offers "significant potential" for oil and gas with licensing and seismic surveying both at historic highs. It also has a strong reputation in the geosciences sector with successful working mines, active exploration programmes and a long-established track record in research.
Making progress on energy policy will involve significant investment by the State and the private sector as well as continuing Public Service Obligation support for renewable energy and appropriate regulation. Eight strategic aims are set out (see box below).
Specific actions will include robust national and regional emergency plans, the introduction of a better energy finance scheme, increasing the volume of wholly-owned strategic oil stocks on the island, and a focus on value for money and efficiency in infrastructure investment programmes.
Natural resources policy is linked to energy policy through the hydrocarbons sector but also takes in a much wider range of opportunities. Ireland already has an edge in zinc production – the highest in Europe and 10th in the world – and 40 per cent of its land area is licensed for mining exploration. The Corrib field will contribute over 40 per cent of all-island gas demand in its early years of production.
Geological Science Ireland will continue to deepen its knowledge of natural resources and DCENR will actively promote investment opportunities to companies which are not currently active in Ireland. The department will also continually review its regulatory regime and seek to maximise Irish jurisdiction over the continental shelf.
The number of mining exploration licences should be maintained at over 600 with Ireland continuing to account for at least 0.2 per cent of the world exploration budget. The discovery of additional mineral deposits will increase the potential economic return for the State and local communities, including job creation.
Marine mapping of all priority bays and priority coastal areas will be completed. The Tellus airborne and ground mapping project will be extended to 50 per cent of the State. Targeted groundwater protection and mapping will also be undertaken.
All ten of the world's top 10 technology companies are based in Ireland and there is considerable room for growth in the digital sector. The National Broadband Plan will roll out commercial next generation broadband to almost 1.6 million homes and businesses across the State. State intervention will extend this coverage to a further 700,000 homes. The National Digital Strategy will aim to increase the number of small businesses trading online and a new cyber-security strategy will also be completed.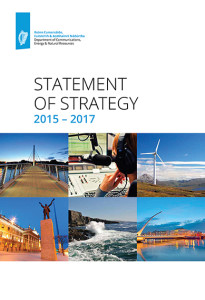 Media policy will allow for the continuation of public service broadcasting by RTÉ and TG4 and regulation to ensure a "free, plural and diverse" media sector.
Postal services must be on a par with the highest standards in key EU competitors. The electronic substitution of postal services will be "growing challenge" to the post office network but the department wants to see An Post remaining able to provide this important universal service. DCENR wants to see a competitive postal market developing and aims to have a fully operating postcode system in place by mid-2015.