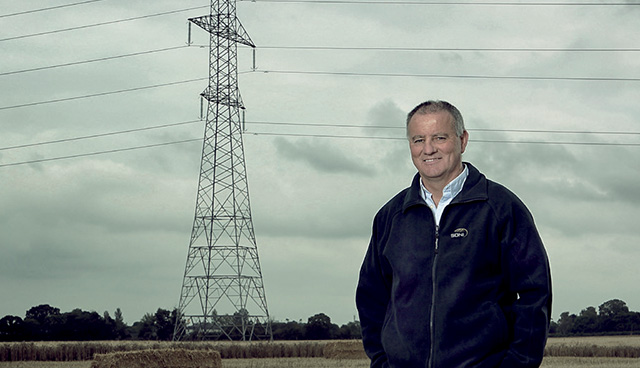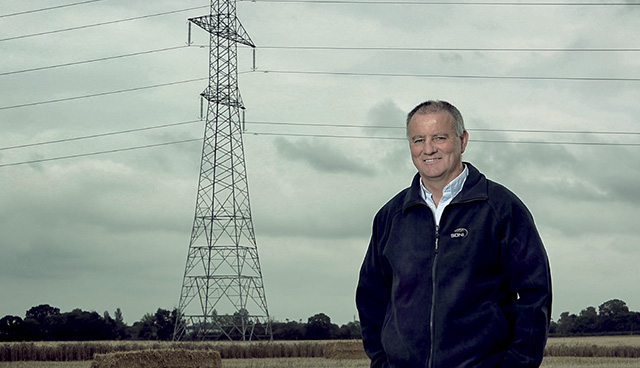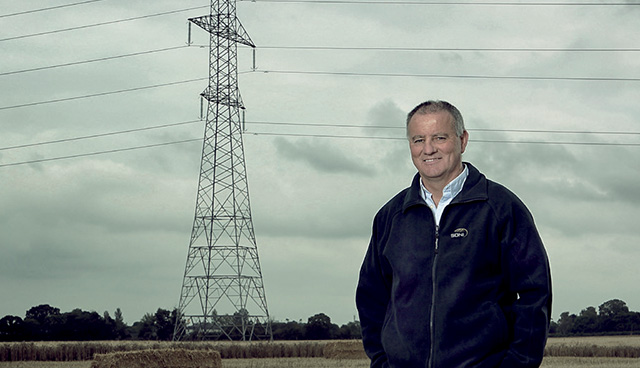 "At SONI, it's our responsibility to make sure Northern Ireland has a safe, secure, efficient and reliable supply of electricity. This involves delivering new infrastructure projects so that our transmission grid can meet the demands of modern living."
While these projects benefit electricity consumers everywhere, it's important to us that they are delivered in partnership with local people.
In terms of new infrastructure, our priority project remains the proposed North South Interconnector, which was granted planning approval by the Department for Infrastructure in January 2018. This approval followed a Planning Appeals Commission (PAC) Public Inquiry process and means that the project now has planning approval in both Northern Ireland and the Republic.
When in place, the Interconnector will strengthen the connection between the electricity grids in Northern Ireland and the Republic of Ireland. This will bring real benefits to electricity consumers by allowing access to cheaper electricity and it will make sure we have enough electricity supply to meet demand in Northern Ireland in the coming years.
Driving down costs and providing a reliable, efficient electricity supply is essential to support farms and businesses across the region, helping to attract investment, generate employment and facilitate economic growth.
Over the coming months SONI will hand over the North South Interconnector to NIE Networks who will have responsibility for the construction of the line and associated infrastructure. When all consents are in place, it is anticipated that it will take approximately three years to build.
While achieving planning permission for the North South Interconnector represents a major milestone for SONI, we appreciate that it's also an important announcement for landowners who live along the proposed route. We understand that some people still have concerns about the project and what it means for them.
It is our priority to work closely with the local community. With this in mind, members of our landowner engagement team will be on the ground speaking with landowners in the coming weeks. This will give landowners the opportunity to discuss the project with our team and ask any questions they have. Our engagement will also focus on the next steps for the project and will include making agreements with those landowners who will host the new infrastructure.
Last year, we published a new Landowner Charter, which sets out 10 promises that will help to create openness and transparency, making sure there is clear two-way communication with landowners during the development of new projects. You can view the commitments on our website at www.soni.ltd.uk, or by requesting a copy by contacting us using the details below.
"It is our priority that we work closely with local people to deliver the Interconnector."
A key aspect of SONI's approach, is minimising potential impacts to farms and day-to-day farming operations, allowing our teams to work together with farmers to deliver much-needed infrastructure, including the North South Interconnector vital for a secure electricity supply for Northern Ireland and essential for reducing costs to homes, farms and businesses.
To give everyone the opportunity to engage with us directly about the proposal, our information office at 16 Russell Street in Armagh also gives people the chance to call in to view information about the project and chat with a member of our team. It's open from 10am-4pm every Wednesday, or if it suits better to make an appointment to meet our team at the office outside of those ours then please get in touch. To arrange a meeting at the office you can email us at armaghoffice@soni.ltd.uk or call.
You can also meet me to discuss the project by calling my mobile
07966930844 or by emailing me at
fergal.keenan@soni.ltd.uk