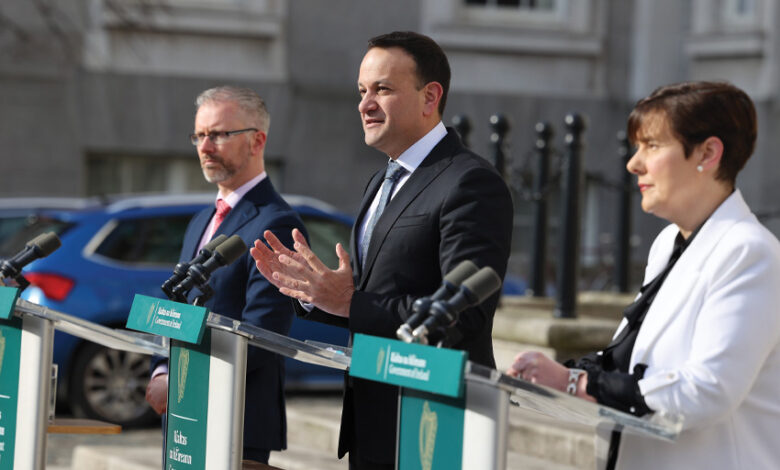 The Government has delayed the holding of a referendum which proposes removing the reference to a women's place being "within the home".
The Citizens' Assembly on Gender Equality, which concluded its work in 2021, sent a list of 45 recommendations to the Government, including that the definition of family should not be limited to the marital family. The assembly further suggested inserting a new clause into Article 40 of Bunreacht na hÉireann – which focuses on fundamental rights – to refer explicitly to gender equality and non-discrimination.
The referendum was proposed and originally intended to be held in November 2023 following the work of the assembly. The delay to the referendum is due to a difference in opinion within government as to how the new language should be applied to reforms to articles 40 and 41 being proposed, with Minister for Finance Michael McGrath TD stating that a referendum will not be held until there is "settled wording" on the proposals.
Minister for Equality, Roderic O'Gorman TD said that the Government is "close to the final wording" of the two proposed amendments on gender equality and to ensure care is acknowledged by the State.
Currently, Article 41.2 of the Constitution states that "by her life within the home, woman [sic] gives to the State a support without which the common good cannot be achieved" and that the State shall therefore "endeavour to ensure that mothers shall not be obliged by economic necessity to engage in labour to the neglect of their duties in the home".
In March 2023, Taoiseach Leo Varadkar TD announced his attention to re-word the "outdated language" of articles 40 and 41 of the Constitution. Alongside this proposal is one that the Constitution, which has been in place since 1937, should refer explicitly to gender equality and non-discrimination.
Varadkar, the first openly LGBTQ+ leader in the history of the State and only the fourth openly gay world leader, also said that proposed reforms to articles 40 and 41 need to recognise that "there are many different types of families in Ireland".
Speaking in September 2023, Orla O'Connor, Director of the National Women's Council of Ireland, said that the delay to the holding of the referendum is "unsurprising", adding: "The wording needs to come out within the next few weeks because it is very important that the public has time to consider the changes and that we have time for that national conversation in terms of what is involved."
In spite of this call, the Government has not, as of late October 2023, released a revision of the wording, although Minister O'Gorman has stated that it is "likely" that the referendum will be held in early 2024.