eolas speaks to five female politicians about their experience in the political arena and their suggestions as to how to get more women involved in politics.
More female party officers, nine to five working hours, gender quotas and single member constituencies are some of the suggestions from female politicians as to how to increase what Equality Minister Mary White calls "the appalling national record on the embarrassing number of women returned to Dáil and Seanad Eireann."
Only 22 of 166 TDs and 11 of 60 senators are female. Reports from the Justice and Constitution Oireachtas Committees have all endorsed the need to strengthen the role of women in Irish politics and the justice report called for gender quotas to become law. In addition, the issue was discussed in the Seanad during the summer and all parties accepted that a greater balance was needed in political representation in Ireland.
On the prospect of introducing gender quotas – whereby it would be compulsory for political parties to select more women candidates – an Irish Times poll found that 14 female TDs were opposed, eight were in favour and one was undecided.
In September, former Taoiseach Garret Fitzgerald wrote: "Our party system, lacking significant female input, is bound to be incomplete and defective. I hope a new impetus to tackling this issue can emerge in all our political parties."
He noted that "if our parties wish to promote the role of women in politics, they have to push female candidates through constituency election conventions, or intervene to add their names to those selected at these meetings. This would often have to be done in the face of strenuous local resistance."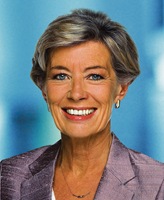 Olivia Mitchell
Fine Gael's Olivia Mitchell told eolas: "When men are making political or business careers, women are having babies."
She continued: "Politics requires 100 per cent of your time. If you are going to have a young family, you will not be able to give that time to politics."
Mitchell doesn't think that nine to five working hours would change matters. "So much of the job is in the evenings and the weekends. The reality is TDs have to go home to meetings and events in their constituencies in the evenings," she contends.
Single-seat constituencies "might make a difference" by making politics "less local and more national," Mitchell suggested.
The Fine Gael TD doesn't feel that sexism is prevalent in the Dáil: "If you imagine it's there, it will be there."
"People take you for what you are, but it is important to have more female representation because we add a different but additional slant on issues."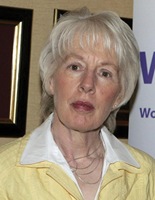 Mary White
Mary White suggested that the five barriers to women's participation are cash, childcare, confidence, culture and candidate selection.
When she was head-hunted her first reaction was "no I couldn't do it". She had to be asked three times before "reluctantly" saying yes.
"When I speak to women about politics the same issue comes up all the time: how to balance public and private responsibilities, or work-life balance. We know that the burden of sharing continues to fall on women, even when they have a full-time career. The lessons of progress in other countries teach us that institutional parliamentary reform can make a significant difference in terms of encouraging women to enter politics," White explained.
She cited three examples of "gender sensitive" parliaments.
In Germany, parliament rises for recess for one week every month, to allow female MPs who are mothers a chance to restore that work-home balance. In South Africa, the parliamentary term is modelled on the school term. Parliament also finishes earlier every day to accommodate families, whereas the Dáil does not end until after 8pm on Tuesdays and Wednesdays. And, the Swedish Rikstag allows members of either sex to take parental leave and be deputised for the time with a substitute from their constituency.
"Can you imagine the rumpus if we suggested that?" White asked, adding that "perhaps it is time the Oireachtas provided pairings for TDs or senators who want to avail of such leave."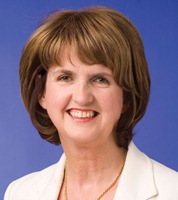 Joan Burton
Labour's Joan Burton is used to working in a "male-dominated environment." Having been a business and commerce student, an accountant in Price Waterhouse, an accountancy lecturer and a TD, she finds that "sexism is subtle".
"I just get on with it," she told eolas. "I hope more women will choose to be involved in politics and run for political office."
What is needed, according to Burton, is "a representative Dáil and Seanad that reflects the population of men and women in Ireland." A "critical mass" of 30 to 40 per cent of women would be ideal, she contends.
Highlighting the obstacles to women's entry to politics, Burton noted that, "historically a very large percentage of women who make it to the Dáil or Seanad have family members – father, grandfather, husband, sibling – who have been previously members of the Dáil or Seanad." Many women find this structure to be "arcane".
"Because the barriers to entry to politics are very tough, you need to find a winnable seat, preferably with a supportive family, partner and friends," Burton continued.
"Putting yourself forward as a candidate requires a lot of nerve, sticking power and willingness to take defeat and keep on running. Men seem more attuned or culturally acclimatised to this."
Burton also finds that "politics is quite adversarial and again, many men may find this easier to deal with than some women, who prefer to work on a more co-operative basis."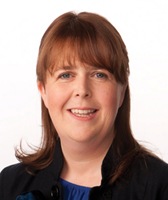 Joanna Tuffy
Her party colleague, Joanna Tuffy is proud of her political achievements and therefore feels that gender quotas are "an affront to democracy".
"Gender quotas mean that women with less votes than men will be selected just because they are women, and men will be excluded from running for selection just because they are men. That treats women as if they need to be protected against the vagaries of having to actually persuade their fellow party members to vote for them," she explained.
With gender quotas, a candidate would not need to persuade the voter to choose them, Tuffy argued.
The way to get more women TDs, she contends, is to get more women involved in political pa
rties at grassroots level.
"Start at the bottom rather than the top and encourage more women to be involved in branches, as party officers, as foot soldiers, as strategist, and women TDs will emerge naturally as a result without having to be imposed from the top by gender quotas."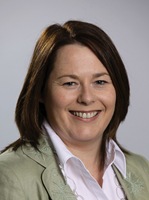 Michelle Gildernew
Sinn Féin's Michelle Gildernew, a northern MLA and MP points out that the Ard Runai (general secretary) and leas-Uachtaran (vice-president) are women and Bairbre de Brún is the party's MEP. She says that the party always trys to ensure that there are females in winnable constituencies.
After Gildernew was elected and had her first child she struggled to find childcare. "I soon realised that women have distinct disadvantages in political life as they have in other employment areas," she said.
On her first day as the North's Agriculture and Rural Development Minister, Gildernew initiated a rural childcare strategy.
She believes that "democracy requires that all political perspectives are represented therefore we need the party organisations, structure and management to fully support all members on a basis of equality. Any decision-making process must involve women activists on an equal basis to men.
"We must show pride in being women and ensure we make conditions better for women who come behind us, she stated."