Business
Windows Server 2003 End of Life: are you ready?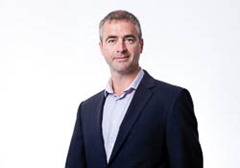 Dell Services Manager Michael McGrath gives advice on how customers can prepare for the end of support for Windows Server 2003 and plan an effective migration strategy.
According to American business author Zig Ziglar, "the first step to solving a problem is recognising that it does exist." Today, customers that have delayed updating and modernising their Windows Server 2003 installations are facing a harsh reality, the end of extended support, which is coming alarmingly fast, will be on 14 July, 2015. The time has come for customers to take this conclusion, recognise that they have a problem and make near-term plans to formulate a migration plan.
What is the migration challenge?
Organisations facing a migration from Windows Server 2003 are up against a number of challenges but the key problems are not technical. More important is identifying the applications and infrastructure that need remediation, understanding the system inter-dependencies and whether the organisation should be taking a step back and fundamentally changing the way their IT is structured.
All support for Server 2003 is due to be withdrawn by Microsoft on 14 July 2015, leaving firms potentially exposed to any security flaws that may be found after this date. In addition, Microsoft has highlighted the cut-off date for some time and the high costs for custom support thereafter. With just seven months or so until the deadline, the problem is beginning to take on greater urgency, especially for organisations that may not even have started planning yet.
From meeting with many of our customers, Dell Services has found that the chief problem can be identifying what needs remediation. In coming up with its approach, Dell has drawn upon significant experience in delivering Windows Migration Services, developed over a track record of 15 years. As one of Microsoft's leading global deployment partners, having delivered over 500 migrations in 2013, Dell understands the challenges of migration and knows what an optimised solution should contain. Dell has the expertise and tools to help customers to address their application migration challenges at each stage in the process.
The first challenge to overcome is really getting a detailed understanding of the existing estate through a discovery process. The process is not as easy as it sounds. It involves a combination of various tools to identify the assets, understand how applications communicate as a functional system and can even require people with clipboards manually assessing the infrastructure.
Dell's experience is that simply relying on what's in Microsoft System Center or your Systems Management Server database is not good enough. In every single customer so far, Dell has found servers and services that customers didn't know they had running. This is often because of the sheer length of time that Windows Server 2003 has been around. Servers may have been deployed to meet ad hoc requirements, such as supporting a remote team in a branch office, and then may have been simply forgotten about over time. In addition, one further challenge is the availability of source media for these legacy applications.
It's these kind of systems where the majority of the challenge is. The big systems that run the core corporate infrastructure will have been upgraded on a regular schedule and will already be on a more modern operating system.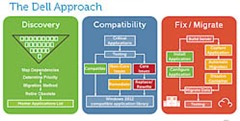 Where should you start?
The good news is that many of these unnoticed servers can simply be turned off. We have found that an analysis of network traffic shows that between 10 and 20 per cent are not actually being used but have simply never been decommissioned.
For the rest, it is likely that the logistical problem of remediating a large number of servers at once may be the biggest challenge. The reality is that many public sector customers have been operating in an economy in which discretionary budgets have been squeezed for a number of years.
There has been no compelling reason to upgrade systems out at the edge running on a legacy platform.
Unfortunately, the compelling reason has now arrived and many organisations have realised that they have several hundred of these non-core but important systems out there. They need to be dealt with, none of which would have been a big problem on their own.
As was the case with Windows XP, some of the issues in upgrading Windows Server 2003 revolve around application compatibility. This is largely because legacy applications on servers are typically 32-bit and "don't play well" on current versions of Microsoft's server platform, which has been all 64-bit since the release of Windows Server 2008 R2.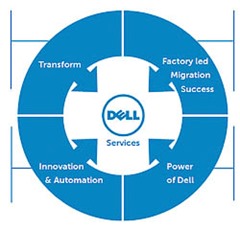 In addition, IT infrastructure has changed radically since many of these workloads were deployed. Technologies such as virtualisation and cloud have taken off in the intervening years, and organisations should be using this migration as an opportunity to evaluate them for replacing legacy systems.
Some of these changes are significant from an operational point of view, so IT departments are having to think how about to manage the infrastructure in a different way in the future because they are implementing automated provisioning.
In isolation, none of this is hard, but we find customers trying to do it in a timeframe that is essentially fixed to get in before July next year, and as soon as you have delays in getting data centre space or new hardware deployed, these eat into the time available.
Dell's advice to customers facing this challenge: firstly, discover and analyse exactly what infrastructure and applications you have; secondly, work out the most realistic and acceptable migration method for the business; and thirdly, think about logistics.
On the migration side, in a perfect world, you would go to the most current version of every application on the most current operating system. This approach can make the migration more expensive and time- consuming than simply taking the legacy version you are running and moving it to a newer operating system.
On the logistics side, our advice and experience tells us with a programme of change of this magnitude, the importance of project management can't be underestimated.
Migrating to a modern operating system is a complex process that can strain IT resources. That's why Dell is focused on helping customers meet the fast approaching deadline. The strategic value to efficient Windows migration is application, hardware and deployment readiness. There are many different approaches to server migration, and Dell has the systems, tools and expertise to determine the most efficient approach for each workload. Dell has developed unique tools and proven practices to help ensure migration readiness. Our end-to-end solution leverages the power of Dell's services, hardware and software for a successful migration.

Michael McGrath
Dell Services Manager
Tel: +353 (0)86 023 6747
Email: Michael_McGrath1@dell.com
Web: www.dell.ie