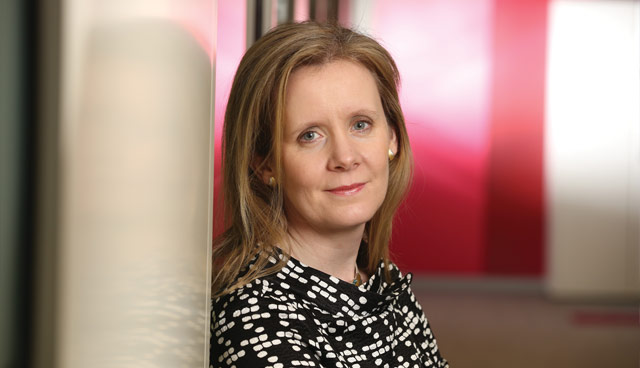 Ireland has seen a fundamental shift in its infrastructure base over the past 20 years, for the better. We have embraced the concept that infrastructure is a key driver of economic growth and that infrastructure investment needs long-term planning, writes Michele Connolly, head of corporate finance at KPMG.
Obviously, there is still more to do. Whilst we have a proven ability to deliver large projects (for example, our motorway network), translating those skills and expertise to the larger scale of projects perhaps needs more thinking.
The development of infrastructure across the globe is fundamentally changing and Ireland will be no different. It's no longer just a focus on the bricks and mortar of new build. The focus has turned much more to optimising the use of the existing asset base.
Some of the key infrastructure trends across the globe that we see for 2019 which will impact here at home too include:
Trend 1
The public sector begins to reassert its role
Governments are keen to encourage innovation in the infrastructure sector. But some of the solutions have challenged the traditional role of authorities and raised questions over what constitutes appropriate regulation.
Over the coming year, we expect to see governments focus on creating regulatory frameworks that are flexible and durable in the face of technological change. The most successful, in our view, will be the ones that are able to find the right balance between control and innovation, rather than choosing one over the other.
Trend 2
Data drives operational efficiency
Data-driven efficiency is not sexy stuff and such investments won't command any photo ops or grab any headlines. But we believe that it will almost certainly unlock massive value for infrastructure owners, operators and, most importantly, the end users.
Operators will be using data and analytics to unlock operational efficiencies — increasing productivity, extending asset life spans and reducing operating and maintenance costs.
Planners will be using data and analytics to create much stronger alignment between supply and demand and to improve the overall effectiveness of the planning process.
Regulators will be using data and analytics to better govern and oversee infrastructure delivery.
Investors will use it to assess the value and resilience of their investments.
Trend 3
The challenges of megaprojects are magnified
As megaprojects become larger and more complex, new lessons and challenges are emerging. We have seen that first-hand in recent projects here in Ireland.
Capacity is rapidly becoming a challenge with some project owners being forced to choose between paying more for a consortium of experienced local companies, taking a risk by accepting inexperienced players or bringing in foreign competitors; a difficult balance.
Perhaps not surprisingly, capability and experience of managing projects of such massive size and complexity is also becoming a problem, particularly at the management level.
As projects get bigger and more complex, they are becoming inherently more risky. In this environment, we expect to see project owners find a new thirst for benchmarking, analysing performance and learning lessons from other successful projects globally.
Trend 4
Eyes shift to emerging markets
As competition for investment opportunities in developed markets increases, we are seeing a growing stream of infrastructure players looking to emerging markets for new opportunities with better yields and margins. This further compounds the capacity issues here at home.
Trend 5
Embracing the evidence
Over the past year, we have seen some governments globally take a much more analytical and evidence-based approach to the way they plan and prioritise their infrastructure investment. However, we believe there is still some way to go on this in Ireland.
Trend 6
Sustainability goes mainstream
Sustainability has become widely recognised by not only the development community, but by society as a whole. Indeed, we are seeing governments starting to evaluate their policies against sustainability principles. Businesses increasingly see sustainability as a board-level priority and investors are starting to direct their money towards companies deemed to be acting sustainably.
So we expect the coming year to bring more public pressure and scrutiny on the sustainability of infrastructure planning, delivery, maintenance and funding as attitudes around the globe continue to shift.
Trend 7
Progress trumps divisiveness

2018 was a year of uncertainty.
Over the coming year, we expect to see infrastructure players of all types (investors, developers, operators, service providers and contractors) reassess their long-term strategies in order to diversify their footprints and spread their risks while also moving towards those markets that continue to make progress on their infrastructure agendas.
Trend 8
Competition for new technologies heats up
One of the amazing things about today's technology environment is that new ideas are not confined to one geography or sector.
For example look at the level of competition around electric vehicles. Manufacturers are competing to create the best technologies and cities are competing to create encouraging environments for electric cars. In renewables we are seeing a massive pipeline of projects emerge around the world all based on the same core technologies.
Over the coming year, we expect to see the competition around new technologies intensify. One sobering feature is that it is often the incumbents that struggle the most to adapt to new technologies and ideas. The winners are just as likely to be found in the start-ups of the developing markets as they are in the leaders of the developed world.
Trend 9
The customer becomes king
One particular effect of some new technologies is that they are enabling citizens to interact with infrastructure in new and unexpected ways.
Customer demand for real-time information and insights indicates that access to data is quickly becoming just as important to customers as access to physical services.
We believe that future infrastructure plans will need to be informed by real-time and predictive customer insights rather than historical patterns and expert opinion.
Trend 10
Interdependence creates opportunities

Gone are the days where infrastructure could be planned in distinct silos. In today's environment, it is the interdependency of infrastructure that is creating the greatest opportunities (and, for some, risks).
Infrastructure planners will need to think much more critically about how other areas must be adapted to achieve their desired outcomes. It's no use encouraging the adoption of electric vehicles if the existing electrical grid isn't capable of distributing enough power to charge the cars themselves. There's no point in rolling out a high-definition, e-health service if there isn't enough high speed connectivity to deliver the service to remote customers.
This year, we expect to see some governments put more effort into creating much stronger integration between their functions and capabilities. On the execution front, we also expect to see more jurisdictions move towards developing infrastructure agencies similar to those found in places like the UK, Australia and Canada.
T: 01 410 1546
E: michele.connolly@kpmg.ie
W: www.kpmg.ie