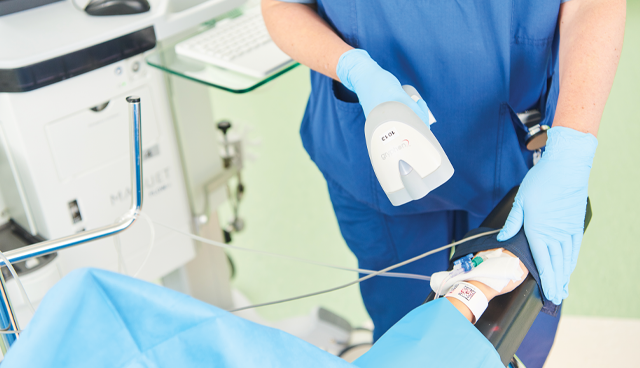 Let's imagine a world where PPE could be tracked, and the stock could be in the right place at the time it is needed, writes Siobhain Duggan, Director of Innovation and Healthcare, GS1 Ireland.
What can we learn from this crisis to improve our healthcare supply chains?
Prior to the start of the pandemic, hospitals and health care settings across Ireland and other countries were already giving thought to improve traceability. Hospitals had begun to put into place technology, systems and standards that enable staff to improve procurement processes, track patients, equipment, medical devices and products. This programme, often referred to as Scan4Safety, has resulted in improved patient safety, better management processes, reduced costs, and less waste. Critically, clinical time has also been freed up, allowing more time for patient care, which is particularly relevant in these difficult times.
The Coronavirus pandemic has underlined the fact that we need more efficient and safer healthcare systems that can adapt to new demands. It has also shown, in the context of procurement, the need to maintain critical supplies, and with contact tracing, the importance of traceability and tracking of people as well as  medical and medicinal products.
Do we have 25 million gloves or 25 million pairs of gloves? Early in the pandemic we saw governments across the world searching for supplies, particularly PPE which was in high demand, not only for the safety of patients, but also to protect the frontline workers who worked tirelessly to treat their patients. The Deputy-Director General for Digital and Health at the New Zealand Ministry of Health recently presented at the GS1 Healthcare Summit Online on the key learnings from Covid-19. He explained how they uncovered in their systems, product data which was widely variable and lacked a common language. A huge effort was required to ensure the right product and quantity was ordered due to the lack of standards and access to the right information. The pandemic has proven the critical need for standardised product information across health procurement, and a common goal has been established for "better data, better systems, for better health outcomes".
In response to the need to standardise data and utilise the UDI (Unique Device Identifier) in the product barcode, the HSE has recently included the requirement for GTIN data within their tender documents. Two major public hospitals (Tallaght University Hospital and St James's Hospital) have already implemented Scan4safety in some of their operating theatres which includes point of care scanning of products to patients. This reduces the ordering time, improves traceability, and gives time back to patient care. The products that clinicians need are there when and where they need them.
A similar programme to track infant feeds was introduced at CHI at Temple Street. Their CEO, Mona Baker says: "We know where each feed is and a product recall can be done in seconds. This is an excellent example of innovation at CHI at Temple Street to improve patient safety."
We have an opportunity now to take these learnings and apply them across supply chains in the healthcare sector; so that it is ready, not only for the next crisis, but also to derive routine benefits through using global standards for identification and traceability.
Having traceability that ensures complete, real-time, visibility of products, people and locations at every step of the patient pathway is very achievable. The Scan4Safety programme will deliver not just on improved visibility but also improved patient safety leading in turn to more efficient and resilient processes. The time to act is now!
GS1 licences the most widely used system of supply chain standards, serving more than two million public and private sector organisations worldwide.
For more information on Scan4safety and other GS1 innovations please contact:
Siobhain Duggan, Director of Innovation and Healthcare
GS1 Ireland
T: 01 208 0660
E: healthcare@gs1ie.org
W: www.gs1ie.org/healthcare