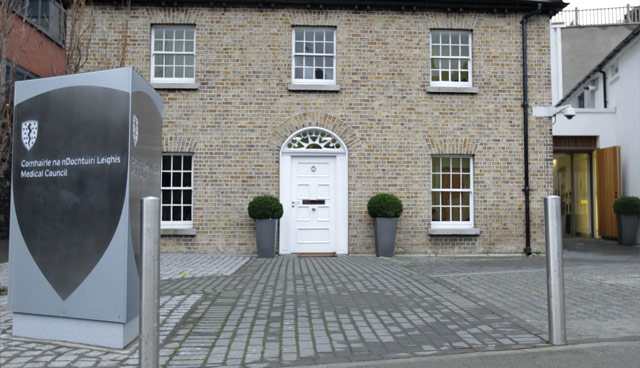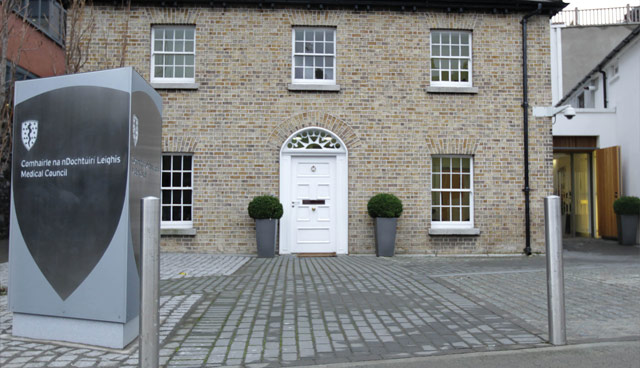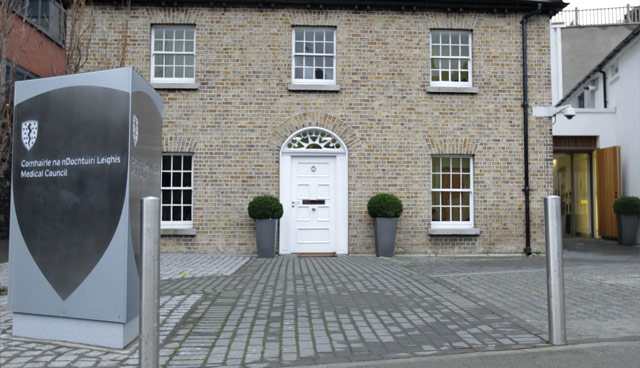 The healthcare sector and policy-makers urgently need to address the severe strain being experienced by Irish doctors, not only by reviewing working conditions but also by encouraging the development of wellbeing initiatives. Rita Doyle, President of the Irish Medical Council, writes.
If a doctor is suffering from poor physical or mental health, it doesn't just pose a threat to their own health and well-being it can also affect the standard and the safety of the care they provide to patients. Almost one-third of Irish doctors reported being close to burnout. It is essential that the Department of Health, HSE, hospital managers and those involved in the training and employment of doctors take action.
Long working hours and inadequate staffing levels mean many Irish physicians are regularly unable to meet their own basic human needs, such as eating, sleeping or exercise, resulting in excessive amounts of stress and illness. It is simple logic that a doctor experiencing poor physical or mental health will not have the same engagement in their practice as when they are healthy.
It is vital that employers, training bodies, medical schools, the Department of Health, the HSE and politicians, establish a culture of safeguarding the mental and physical health of doctors from the top-down.
Whilst improving the working conditions of doctors may take time, safeguarding their health and wellbeing must be prioritised. In the short term, there are a variety of wellbeing programmes that may be useful to medics before they reach a crisis point. These include professional counselling, peer support groups, exercise classes, as well as specialised workshops and courses on establishing healthy habits as physicians.
A doctor's own role
Fortunately, while most doctors are in good health, they can nonetheless be subject to the same ailments and illnesses that they treat in others. There are, of course, steps that a doctor can take to monitor their emotional and physical wellbeing and if there is an issue, assistance should be sought early. However, due to the nature of their role, being a patient can be difficult for those who are normally on the other side of the couch.
Many doctors may be reluctant to come forward and talk about their own health issues. It is vital that policy-makers, hospital management and those that employ doctors work together to improve doctor wellbeing and as a result protect patients. The HSE also have a responsibility towards the safety and wellbeing of general practitioners. They have never admitted this responsibility, but they need to acknowledge and provide assistance and help when needed as well as pro-active programmes for this branch of the profession.
"Whilst improving the working conditions of doctors may take time, it should be a priority."
The Medical Council's Ethical Guide advocates that all doctors have an ethical responsibility to themselves, their patients and the healthcare system to look after their own health. In accordance with ethical guidelines, doctors should never prescribe for themselves, they should ensure that they are vaccinated against common communicable diseases, and if they have an illness which could impair their judgement, they must consult a qualified professional and follow their advice.
The Medical Council's role
The Medical Council's dual remit is to support doctors and to protect patients. In advocating for the provision of improved working conditions it meets both criteria by supporting doctors in order to better protect patients.
One of the key supports which the Medical Council provides to doctors in this area is the Council's Health Committee. This committee seeks to support doctors who have a specific health difficulty which may affect their performance.
A study conducted by The Royal Colleges of Physicians of Ireland (RCPI), revealed that two-thirds of doctors said that if they were experiencing mental health problems they would not want others to know about it.
This kind of self-stigma is a clear roadblock in getting doctors to seek and accept the help they may need. As a provider of care, there are times when doctors must to be reminded that they also need to look after themselves.
About the Medical Council
The Medical Council is a regulatory body which regulates medical doctors in Ireland. The Council's purpose is to protect the public by encouraging and better ensuring high standards of professional conduct and professional education, training and competence among doctors.
The Medical Council maintains the Register of Medical Practitioners – the register of all doctors who are legally permitted to carry out medical work in Ireland. There are just under 23,000 doctors registered with the Medical Council. The Council also sets the standards for medical education and training in Ireland. It oversees lifelong learning and skills development throughout doctors' professional careers through its professional competence requirements and is charged with safeguarding good medical practice.
The Medical Council is also where the public may make a complaint against a doctor. The Council has a membership of 25 including both elected and appointed members. The Council receives no State funding and is funded primarily by doctor's registration fees.
More ways to get help
The Health Committee has several ways in which it can come into contact with a doctor including self-referral, referral by a third party or referral from the Medical Council. The Committee plays an important role in supporting doctors to continue in their practise during an illness or a difficult period. It is comprised of both medical personnel and non-medical members who are involved in the healthcare sector.
The primary role of the Health Committee is to support doctors maintaining their registration while unwell.
The number of doctors interacting with the Committee has been on the rise over the past number of years, and many of these doctors have received the help and assistance they need to continue to practice medicine at a high level.
There is strong evidence that doctors with health-related problems, in particular substance misuse, have good outcomes with the correct interventions. Therefore, the Health Committee provides an important role in not only the care of patients, but also in supporting doctors to carry out their duties at the best of their ability.
The foremost hope of the Medical Council is that any doctor experiencing poor physical or mental health can access the help they need. As the saying goes: It's okay not to be okay.
For more information:
W: www.medicalcouncil.ie