Issues
Waste water infrastructure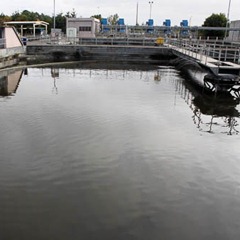 Irish Water has described the Environmental Protection Agency's latest report findings as an illustration of the "stark reality" facing Ireland's waste water infrastructure. Ciarán Galway examines the report's conclusions.
In order to avoid an environmental or health risk, it is essential that waste water is treated and contaminants removed before being released. The Environmental Protection Agency's (EPA) review of the environmental performance of waste water treatment plants in 2013 and assesses discharges against standards established by the 1991 Urban Waste Water Treatment Directive.
The EPA prioritises the enforcement of waste water treatment across a comprehensive set of criteria.
These include instances where a plant is:
• causing serious pollution;
• affecting bathing waters;
• failing to provide treatment or preliminary treatment;
• failing to ensure timely secondary or tertiary treatment;
• impacting on pearl mussel waters;
• producing moderate or slight pollution;
• posing a risk to drinking water, estuarine or coastal waters; or
• causing any other environmental contamination risk.
Key findings
Nine large urban areas out of a total of 162 failed to meet EU Directive standards in relation to the provision of secondary treatment. Therefore 94 per cent of Ireland's large urban areas complied with the EU requirement in 2013. A further eight large urban areas fell short of EU specifications on the provision of infrastructure to reduce nutrients and consequently failed to attain nutrient quality standards. In addition, half of all mandatory structural improvements outlined by EPA licences remained incomplete by the end of 2013 and 44 observed sites discharged waste water without treatment.
Thirty-eight of the 162 large urban areas (23 per cent) in Ireland, failed to comply with compulsory EU standards applied to effluent quality and sampling. Similarly, 129 of 441 secondary treatment plants (29 per cent) failed to meet their required targets for effectiveness in the removal of organic contaminants from waste water measured by biochemical oxygen demand, chemical oxygen demand and total suspended solids levels. Scrutiny of secondary treatment plants revealed that 2 per cent of the 441 urban areas across Ireland failed to achieve effluent quality standards in 2013 "due solely to insufficient effluent sampling".
The Environmental Protection Agency conducted a total of 246 audits as part of the enforcement process for waste water discharge licences. The vast majority of EPA auditing programmes in 2013 revealed an increased rate of compliance with key licence requirements when compared with 2012 statistics. However, the 2013 audits revealed an 18 per cent figure of non-compliance in maintenance programmes for plants and equipment. This growth marked a 3 per cent rise when compared with 2012.
Throughout 2013, the EPA received a total of 759 notifications of environmental incidents. Of these incidents, 690 (or 91 per cent) were classified as 'minor' and the remainder as 'limited'. Thirty-five per cent of reported incidents were explained by exceeded capacity levels at waste water plants and a further 37 per cent were ascribed to plant or sewer network management.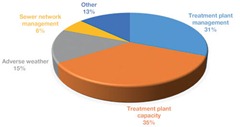 With regard to river pollution attributed to waste water discharges, the figures for 2010-2013 saw some degree of improvement when compared with those for 2007-2009. For instance, 2011-2013 monitoring revealed that seven of 56 waste water works previously linked (2007-2009) to pollution at river sites were no longer culpable.
However, there was a deterioration in other areas. In County Cavan, for example, a river site previously classified as "moderately polluted" due to urban waste water discharges in 2007-2009 was reclassified as being "seriously polluted" following 2013 monitoring.
Meanwhile, observations also revealed that five of the nine sites recorded as being seriously polluted in 2007-2009 remained within this classification in 2011-2013. Of the remaining four sites, three sustained moderate pollution.
In addition, the EPA's report on the quality of bathing water in Ireland (also for 2013) revealed that water samples taken from four bathing sites failed to achieve an acceptable level of water quality. An additional four bathing areas were highlighted as being susceptible to further deterioration in water quality due to waste water discharges from surrounding urban areas.
Reaction
Commenting on the report, Jerry Grant, Head of Assets at Irish Water, said that it "provides an accurate baseline statement defining the scale of the challenge and improvements required to ensure Ireland has a waste water infrastructure that is fit for purpose."
He added: "The fact that over 170 infrastructural improvements required in EPA licences before the end of 2013 were not completed underlines the need for change in how public water services are funded and delivered in Ireland."
The Environmental Protection Agency concludes with a series of recommendations for Irish Water. Urban waste water is "one of the principal pressures on water quality in Ireland" and "continued financial investment in waste water infrastructure is essential" to ensure that receiving waters are protected and EPA (as well as EU) obligations are met. Furthermore, the EPA analysis asserts that the prioritisation of management, operation and maintenance of treatment plants and collection networks is fundamental to optimising the performance of the existing waste water network.
Irish Water projects in 2014
• Major projects on the River Liffey at Oberstown and Leixlip
• Waste water works upgrades at Mutton Island, Swords and Clonakilty
• Shannon Town waste water network and pumping station works
• Waterford Town's scheme
• Construction of Clifden treatment plant and Carrigtwohill upgrade
• Advanced works at Ringsend (Dublin)
• Major public engagement process on Arklow's waste water discharge options
• Further projects awaiting approval of contract (e.g. Bundoran, Killybegs and Youghal)