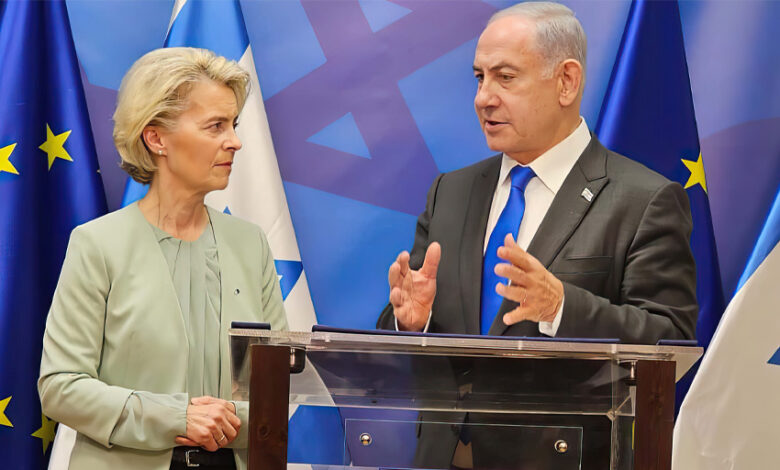 For possibly the last time, Ursula von der Leyen took to the podium of the European Parliament to deliver her State of the Union address, in which she focused her rhetoric on solidarity with Ukraine and future expansion of the EU. However, trouble abounds for the Commission President as she grapples with the EU's response to the crisis in Palestine, writes Joshua Murray.
Although seen as the quintessential Brussels insider, von der Leyen broke ground in November 2019 when she became the first female President of the European Commission. In that time, she has seen the formal end of the United Kingdom's membership of the European Union, a stand-off with Russia over the war in Ukraine which has led to an accelerated energy transition, and the Covid-19 pandemic.
Foreign policy formed the cornerstone of von der Leyen's September 2023 State of the Union address, with the Commission President exclaiming: "We will be at Ukraine's side every step of the way for as long as it takes.
"The future of Ukraine is in our union, the future of the western Balkans is in our union, the future of Moldova is in our union, and I know just how important the EU perspective is for so many people in Georgia," she said.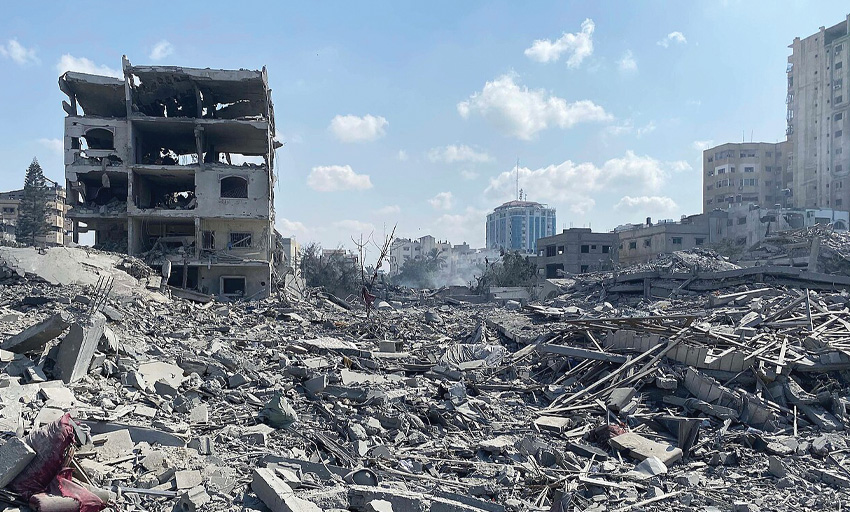 State of the Union address
In her State of the Union address, von der Leyen described the next EU enlargement as a potential "catalyst for progress", outlining that, with 27 EU member states, the EU has "successfully started to build" a health union and the European Defence Union. Von der Leyen stated her belief that these initiatives can be completed when the EU expansion reaches 30 member states, adding: "We have proven that we can be a geopolitical union and showed we can move fast when we are united."
With Europe's energy supply being disrupted following the sanctions on Russian fossil fuels, von der Leyen emphasised the importance of the European Green Deal. "Europe's industry is showing every day that it is ready to power this transition, proving that modernisation and decarbonisation can go hand in hand."
Von der Leyen also announced that the Commission will put forward a European wind power package. "We will fast-track permitting even more; we will improve the auction systems across the EU, and we will focus on skills, access to finance and stable supply chains," von der Leyen said.
Concluding her address, von der Leyen emphasised her belief that "this is Europe's moment to answer the call of history", exclaiming: "Long live Europe."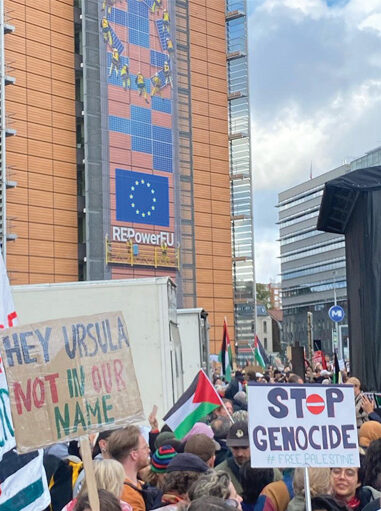 Foreign policy conundrum
Since the address, von der Leyen has been criticised for inconsistency between her stances on the war in Ukraine, in which she characterised Russia's actions in cutting off supplies of electricity to Ukraine as "terrorist", whilst her stance on the October 2023 Israel-Hamas war, during which Israel has cut off food, water, and energy to Gaza's 2.3 million civilian residents, has been squarely behind the State of Israel.
This is in contrast with remarks from the EU's High Representative for Foreign Affairs, Josep Borrell, who has stated that Israel is violating international law by imposing a "complete siege" on Gaza. Borrell has since added that President von der Leyen "does not speak" for the European Union on the conflict in the Middle East.
Hungarian Commissioner Olivér Várhelyi announced on 9 October 2023 that all aid to the Palestinian territories was to be cut by the EU. However, at least partially due to opposition from four EU member states, including Ireland, the EU announced on 15 October 2023 that humanitarian aid to Palestine is to be tripled.
The €50 million increase in aid to the UN relief agency in Gaza, UNRWA, was announced at a time when Israeli missiles, including alleged use of white phosphorus which is a chemical weapon banned under the Chemical Weapons Convention, killed at least 2,300 Palestinians, and displaced more than one million people, almost half of Gaza's population.
Rejecting the proposal to cut the EU's aid to Palestine and insinuating that the State would veto the proposal, the Department of Foreign Affairs stated that 80 per cent of the population of Gaza relies on humanitarian aid to survive, and Taoiseach Leo Varadkar TD, although defending Israel's "right of self-defence" in his initial response to Hamas' terrorist attacks on Israeli civilians, has broken ranks with most European leaders by stating that Israel's removal of food, water, and power from Gaza is "not a proportionate response". The Taoiseach's analysis is consistent with Article 33 of the Geneva Convention which forbids collective punishment of civilians at times of war. Varadkar also told the Dáil on 17 October 2023 that he told von der Leyen that her remarks on the Israel-Hamas War "lacked balance".
Varadkar's criticism of EU policy has been echoed by President Michael D Higgins, who said on 16 October 2023 that von der Leyen was "not speaking for Ireland and she was not speaking for the opinions that they hold".
Higgins added: "What one is seeing in this is a thoughtless and even reckless set of actions and I do not think it is helpful.
"To announce in advance that you will break international law and to do so on an innocent population, it reduces all the code that was there from Second World War on protection of civilians and it reduces it to tatters."