Issues
Varadkar: the first 100 days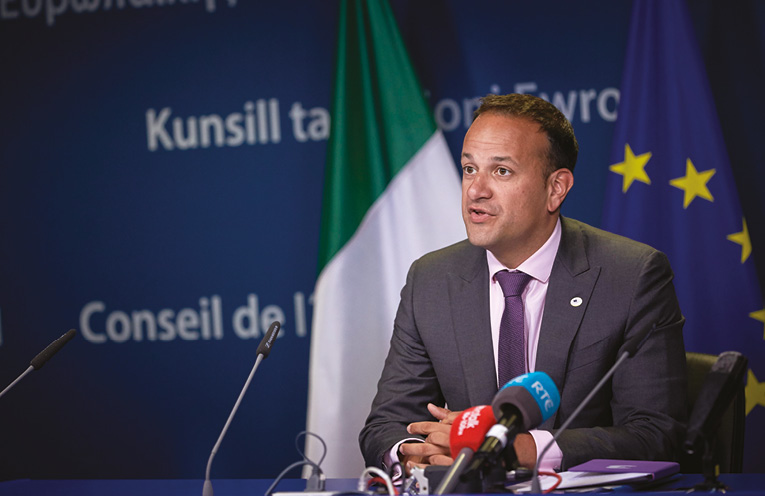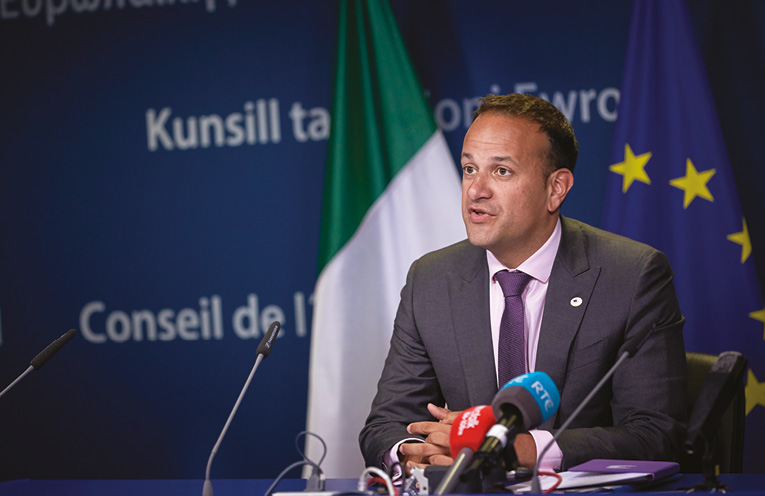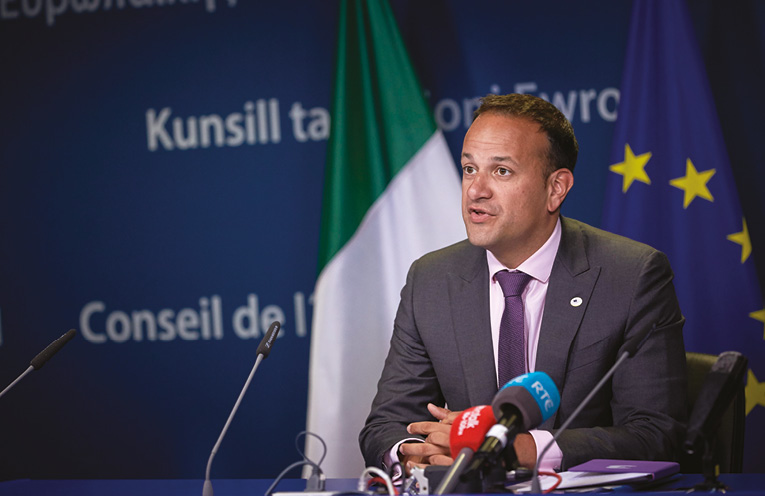 The first openly gay Irish government minister. The son of an immigrant. Now the youngest person to hold office as Taoiseach. In today's Ireland, the superficial characteristics of an individual's identity are an increasingly irrelevant side note. As such, while the outside world applauds such progressive milestones, Irish citizens are more concerned with Leo Varadkar's ability to competently lead the State through several ongoing crises.
Since his election to Dáil Éireann in 2007, Varadkar has proven himself to be an outspoken individual. During an opening salvo within a week of entering the chamber, as a then 28-year-old trainee GP, Varadkar launched a blistering attack on Taoiseach Bertie Ahern. Referencing Charlie Haughey he proclaimed: "History will judge the Taoiseach as being both devious and cunning, in the words of his mentor, master and, clearly, role model." The impetuous performance provoked an untypically rattled response from Ahern, to which Varadkar retorted: "The gutter is Bertie Ahern's natural habitat."
It set the tone for things to come. Long regarded as a rising star, having honed his political nous with Young Fine Gael, Varadkar leapt from co-option as a Fingal County councillor in 2003 (having unsuccessfully contested local elections in 1999) to a front bench TD by 2007. A stint as an intern on Washington DC's Capitol Hill led the late Brian Lenihan to charge: "The Deputy was well-trained by US Republicans." Within 10 years he was Ireland's 14th Taoiseach.
As a young Dublin West TD, impatiently endeavouring to carve out a reputation, during his first Dáil session Varadkar once asked 200 parliamentary questions in a single day. Ideologically, the Taoiseach is consistent with old-school centre-right Fine Gael and an ardent believer in "a free market as the best way to create wealth". In his own words, he wants to lead the country on behalf of "the people who get up early in the morning", language which opponents suggest closely resembles classic Thatcherite 'strivers versus skivers' rhetoric.
Over the years, Varadkar has exhibited a propensity for attention-grabbing publicity campaigns which revolve around carefully handpicked populist issues, most recently typified by the divisive 'benefit cheats cheat us all' campaign in his final major act as Minister for Social Protection.
As George Orwell wrote: "Every middle-class person has a dormant class prejudice which needs only a small thing to arouse it." However, dexterous cultivation of a cosmopolitan public image has enabled Varadkar to portray himself as a modern centrist in the mould of Macron or Trudeau.
In reality, he is a proponent of the status-quo who places emphasis on freedom of opportunity, even where this is an illusory platitude. Varadkar is well positioned, therefore, to tap into an emerging trend among young voters who are simultaneously socially and economically liberal (advocates of equality who do not want to pay high tax so that it may be redistributed towards that end).
Máire Whelan
Upon winning the Fine Gael leadership contest, Varadkar faced challenges from the offset. In his final act of political intrigue, Enda Kenny left his successor with a parting gift which threatened to destabilise the confidence and supply agreement with Fianna Fáil. Máire Whelan, Kenny's Attorney General was controversially nominated to the Court of Appeal during his final Cabinet meeting. Varadkar, however, averted an early crisis, acting decisively on his first morning to rush through Whelan's formal appointment, strangling the controversy at birth and throwing down the gauntlet to Micheál Martin.
Cabinet appointments
Furthermore, in what was described as an attempt to balance 'talent, ability and trust' with geography, Varadkar's Cabinet reshuffle features one less female than that of his predecessor, down to four ministers and one super-junior. Likewise, his Junior Cabinet incorporates only two women. In total, only seven positions of a total 34 have been filled by women. The move provoked criticism from internal and external sources alike with unflattering comparisons having been made with both Macron and Trudeau who have implemented gender parity.
Amidst Michael Noonan's decision to exclude himself from a Cabinet role, staunch Varadkar supporter Paschal Donohoe heads the realigned Finance and Public Expenditure and Reform portfolios. The three incoming ministers, Eoghan Murphy, Michael Ring and Regina Doherty were also rewarded for their loyalty during the course of the leadership battle.
"As far as this 
Government is concerned, there shouldn't be an economic border. We don't want one."
Having retained Francis Fitzgerald as Tánaiste, the only victim of the Cabinet reshuffle was party colleague Mary Mitchell O'Connor who was demoted to a super-junior position, a contentious move which required legislation to increase the number of junior ministers who can sit at the Cabinet table from two to three.
Brexit and the border
Now explicitly aligning Ireland firmly within the EU27, previously Varadkar has not been reticent in criticising the British Prime Minister, Theresa May, whom he suggested was a champion of "slogans and soundbites". Speaking to Time Magazine, the month in which he adorned the cover, he emphasised this position: "We are stronger actually because we are part of a negotiating team with 450 million people behind us. Whereas Britain is negotiating with 60 million people behind them."
Subsequently, briefing journalists at Government Buildings, the Taoiseach spoke candidly on the post-Brexit border. "What we're not going to do is to design a border for the Brexiteers because they are the ones who want a border," he stated.
"As far as this Government is concerned, there shouldn't be an economic border. We don't want one. It's Britain that has decided to leave and if they want to put forward smart solutions, technological solutions for borders of the future then that is up to them."
Varadkar's strident Brexit pronouncements have simultaneously attracted cautious support from opposition parties and provoked much ire among northern unionists. Querying "just what is going on in Dublin?", the DUP's deputy leader, Nigel Dodds dismissed the Taoiseach's position as incoherent, inconsistent and "total nonsense". Dodds added: "Since Enda Kenny and Charlie Flanagan departed the scene, confusion seems to be the order of the day… It seems to be deliberate positioning by the new team at the helm in Dublin in preparation and positioning for a coming general election."
Few in the DUP will be impressed also by the Taoiseach's attendance at a gay Pride event in Belfast, though the official party organs remained conspicuously silent. Speaking on the legalisation of same-sex civil marriage, Varadkar opined: "It is of course a decision for the Northern Ireland Assembly, but I am confident that like other western European countries they will make that decision in due course."
As recently as 2015, Varadkar hinted at a plan to prematurely extract himself from political life. "I don't see myself in politics at 51. Whatever I do next it will be different, not politics." However, in an apparent volte-face, he has now suggested that it is a career which he will stick with as long as he can make a tangible contribution. Amidst housing and health crises and having committed to a referendum on abortion in 2018, the mettle of Taoiseach Varadkar is set to be further tested in what promises to be a demanding debate for Ireland as a whole.