Justice
Unlocking the value in public services data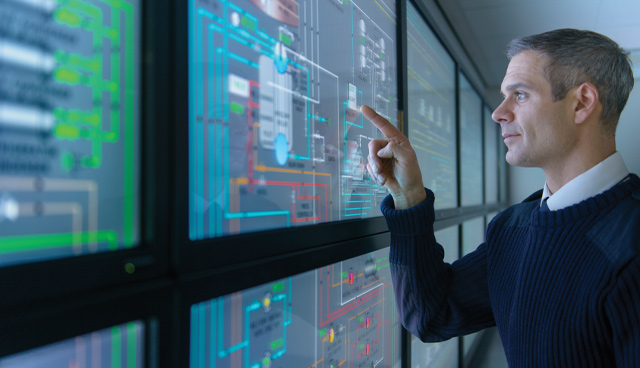 Enda Cusack, Hewlett Packard Enterprise's (HPE) Ireland Services Leader, outlines how audio and video technologies have helped solve the challenges of two large public services in the form of the Irish Prison Service and the UK Police Constabulary.
Data is now being created in more places than ever and in amounts bigger than previously conceived. This explosion of data is bringing with it a mountain of challenges, but also a wealth of opportunities. With the right tools, analysis of this data can provide insights to drive positive outcomes. Harnessing AI and big data analysis can help create efficiencies, drive competitiveness, attain new customers, discover new sources of revenue, and find new business models. Organisations who don't take this opportunity may get left behind.
Public services are today recording and storing an ever-increasing volume of data for regulatory and other business reasons from many different sources, including audio data from telephony and video data from surveillance. This data has the potential to unlock knowledge that can improve service quality, resource management, reduce risk, provide safer environments, and more effectively manage increased demand.
Audio and video technologies are ready to help public services start using their voice and video data to transform operations and rise to the challenges ahead.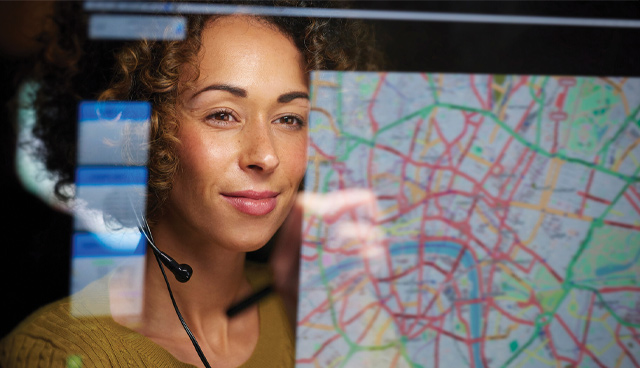 Case study: UK Police
A constabulary in the North West of England engaged HPE Pointnext Services to help the police gain insight into emergency and non-emergency calls. By collaborating with HPE and partner Intelligent Voice to build a speech-to-text analytics solution based on machine learning, the Constabulary gained valuable statistical insights into all calls, helping the police improve efficiency and effectiveness in serving the public.
Every one of the 1.2 million calls received by the Constabulary each year is recorded, but only those calls for which the police take action are formally logged. All others—about 600,000 calls per year—are unlogged because no action was taken by the police. These inaction calls are referred to as 'failure demand', and consequently there was no way for the police to know the nature of all those calls, or if they were handled correctly. Seeking to gain more insights into the unlogged calls, the Constabulary reached out to HPE Pointnext Services.
HPE brought in technology experts from their Centre of Excellence in Europe and did a lot of listening to understand the Constabulary's problem, data environment, and objectives. Pointnext Services assembled a project team comprised of computing engineers, data scientists, and speech-to-text experts from software partner Intelligent Voice. The team built a prototype voice analytics solution, using a sample of archived audio and worked with the Constabulary team to define key words and phrases that the software could listen for and extract to create categories.
With the data extracted from the audio files, Pointnext Services built a dashboard for the Constabulary, combining approximately 20 call categories with metadata such as the time and day of each call, duration, and operator ID. After the data was cleansed, it was revealed that 60 per cent of non-emergency calls were unlogged, accounting for 40 per cent of overall contact centre workload. The data also showed a spike in non-emergency calls each night at 10 pm. Further research showed 3 per cent of demand related to mental health cases, consuming about 5 per cent of call centre time.
Armed with these insights, the Constabulary are now able to explore alternative contact options to reduce non-emergency demand. Last year the Constabulary was graded outstanding in efficiency by the UK Inspectorate of Constabulary, particularly around their ability to understand demand and utilise funding to provide the right resources to deliver service to the public.
Next steps
Public sector organisations deliver essential citizen-based services across Ireland. The challenges faced by these organisations are the challenges faced by the world, they are social, financial, unpredictable, fast-changing, and highly demanding.
These services must keep adapting and growing their capabilities in line with increased demand to tackle new problems. Organisations are already collecting the data they need. By employing intelligent technologies, they can put that data to work and extract the value within, learning more about user needs, their own performance, where resources are being wasted, and how to protect against risk.
Case study: Irish Prison Service
Video surveillance is fundamental to ensure the safety and security of prisoners and staff across Ireland's 12 prison facilities. The Irish Prison Service operates approximately 5,000 cameras continuously recording the movement and actions of everyone in the facilities, and any incidents captured on video serve as crucial evidence for investigating an incident.
The prison service had been storing incident video on a traditional storage array since 2008; however, it had never been deleted. The service lacked the visibility and a technical process for securely and systematically deleting video, and over so many years, the storage array was running out of capacity. Moreover, the prison service had upgraded its surveillance infrastructure with new high-definition cameras to enhance the visual quality and intelligence of footage to further improve the safety and security of its facilities. That meant larger video files, and even more storage demands.
George Jackson, Head of Information and Communication Technology for the Irish Prison Service, says: "We clearly needed to upgrade our storage infrastructure with a solution that was more scalable, but also provide a method of deleting video to keep our storage levels more manageable from both a capacity and cost perspective."
Jackson and his team evaluated a number of possible solutions, ultimately selecting one proposed by HPE. The HPE solution included local storage using CTERA running on HPE ProLiant DL380 Servers to capture video 24×7 at each prison facility, and long-term off-site storage built on HPE Apollo 4000 systems and Scality RING to securely retain video of incidents.
Jackson notes: "HPE came to us with an end-to-end solution, which met all of our needs. It provides a level of storage that's quite large and allows plenty of room for expansion. Also importantly, it gives us the ability to look at the data, determine if it's still needed or not for an open investigation of the incident, and delete it in a manageable way after four years and one day."
Storing sensitive video data over a long period requires the utmost in security. However, Jackson and his team also needed a solution that's easy to manage and enables video data to be deleted when appropriate. HPE and Scality deliver on all counts.
Security, reliability, efficiency, and scalability are essential in a storage solution preserving video data essential to ensuring the safety and security of prison staff and inmates. Jackson underscores this point, saying: "Video data has a huge impact on the safety and security of our staff and prisoners. People's lives are at stake in extreme cases. Therefore, it's hugely important that there are safeguards around how the data is stored and secured. HPE and Scality provide us with assurance that those safeguards are in place and that they will work." Jackson concludes: "Prisons can be difficult environments, so any technology we use must work. We've had a very good relationship with HPE for many years and have confidence in the solution HPE and Scality have brought. It does what it says on the tin. That's a huge thing for us. If there is an incident, it's highly important that the solution works and is reliable."
Data processing solutions are increasingly accessible. They run in hybrid cloud environments. Organisations do not need to design or run these environments alone, but can deploy flexible, managed, pay-as-you-use solutions by partnering with experts such as HPE.
By talking to experts, organisations can assess opportunities available to them and access the best technologies on which to build the next generation of public services.
To find out more contact:
Enda Cusack
Hewlett Packard Enterprise
T: 00 353 872 361 780
E: enda.cusack@hpe.com
W: www.hpe.com/ie/en/solutions/public-sector-industries.html