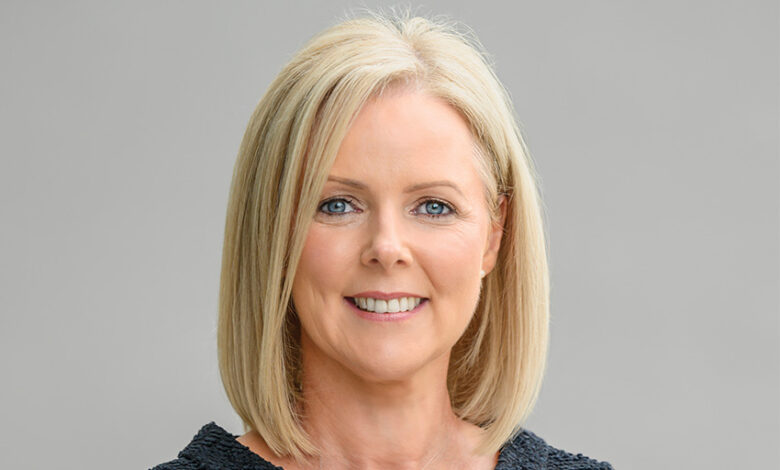 Catriona Murphy, Account Director for Public Sector Health with Three Ireland sits down with eolas Magazine to discuss network, emerging technologies, security, Healthmail, and how Three's people support their public sector clients. With over 25 years' experience in telecommunications and serving the public health sector, Murphy talks through how Three's strategic partnerships support the ever-evolving health sector.
The evolution of Three's network has very much been aligned with the types of services required by Ireland's Health Service. As the health service accelerates towards digital transformation enabling secure cloud-based services and remote working, having secure high performance mobile communications becomes increasingly important to delivering reliable, flexible, and secure services.
Network and Innovation
Two emerging technologies will define the future of connected healthcare: 5G and Internet of Things (IoT). 5G is 10 times faster than its 4G predecessor, it is projected that its economic potential in Ireland will equate to €12 billion of GDP by 2030, as per an Amárach report.
Three Ireland has created Ireland's fastest and most consistent 5G mobile network*, providing 5G population coverage of over 90 per cent across Ireland. In fact, according to Ookla*, Three has been Ireland's fastest and most consistent 5G mobile network for three consecutive years and its fastest mobile network for four consecutive years.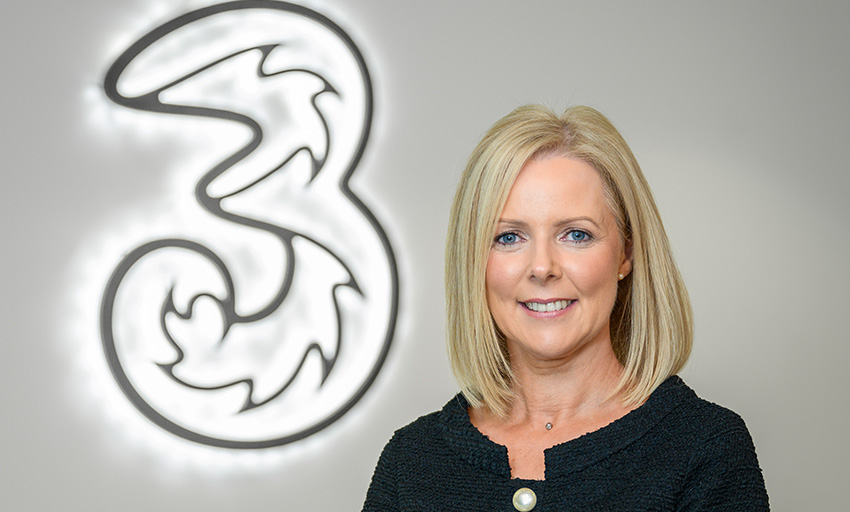 "Three's support for public sector health customers is underpinned by our people."
Catriona Murphy, Account Director for Public Sector Health, Three Ireland
The power of Three's network opens a wide range of potential opportunities for connected healthcare in Ireland, very much aligning to the strategic objectives highlighted in the Government's Sláintecare Report where there is the need for treating patients in an environment that delivers the best potential outcome for their treatment plan. This approach means that patients can be treated remotely in their home, taking advantage of digital services connected over a high-speed mobile service to practitioners, in a clinical or office environment. IoT-enabled medical wearable devices can help reduce pressure on acute hospitals. This can enable a more efficient use of finite resources such as hospital beds but also for practitioners to potentially care for a greater number of patients due to the added flexibility.
"It has become increasingly important that this is underpinned by security, ensuring that every touchpoint is secure from the mobile device to the services being accessed," Murphy comments.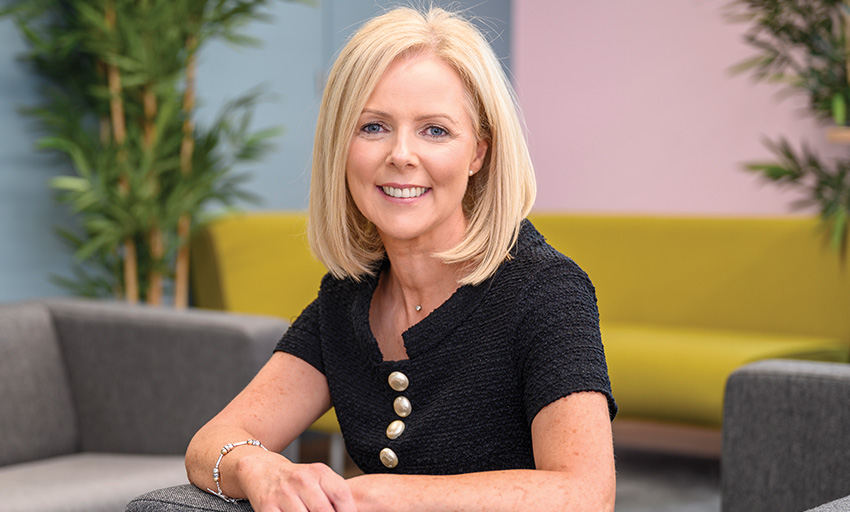 "Amid increasing digitalisation of healthcare, Three is best placed to partner with healthcare customers as we advance into the future."
Security and Healthmail
Three has extensive experience in delivering secure, reliable communication services. One example of Three's managed service delivery into the Health Service Executive (HSE) is Healthmail. With geographically dispersed healthcare professionals caring for patients' email is one of the most effective tools for communication. However, given the cybersecurity challenge it poses, it is important that the right security measures are put in place to protect Personal Health Information (PHI).
Healthmail is a fully encrypted clinical email platform which allows healthcare professionals to communicate securely. "Initially, it was launched to provide secure email communication between GPs and hospitals. That has expanded dramatically in recent years to include nursing homes, pharmacies, dentists, physiotherapists, and so on," Murphy says, adding: "As well as enhancing patient care, Healthmail has improved collaboration between healthcare professionals while supporting regulatory compliance."
Following the Covid-19 pandemic in March 2020 and HSE ransomware attack in May 2021, Healthmail experienced exponential growth. With the onset of Covid, emails sent via Healthmail increased from 50,000 per month to around 2.5 million per month. To enable this growth Three's team transitioned the service to secure cloud-based platforms in less than 10 weeks.
"Three's agility in reacting to this growth was critical to supporting the health service, determining what they required and pulling out all the stops to achieve that. We were able to adapt rapidly and provide the necessary connectivity while ensuring adequate resources were available in our care centre to support the HSE."
Murphy explains that in the face of several crises, Healthmail has been resilient. "It is a fully bounded and secure service that is critical to the HSE. As such, security is paramount. Given the increased prevalence of cyber threats, we are adding more protection, working with the HSE to ensure that services are protected, and identities secured via multi-factor authentication (MFA)," the Account Director Public Sector Health highlights.
To date, the fully managed service has attracted over 9,000 active users who can now securely share sensitive patient information between primary, secondary, and tertiary settings.
The importance of securing mobile devices
Indeed, in the aftermath of the May 2021 ransomware attack on the HSE, Three's Account Director Public Sector Health is acutely aware of the security challenges posed by remote working among healthcare professionals.
Powered by Corrata, 3Mobile Protect is a mobile solution which protects endpoints such as tablets, phones, and other devices from cyber threats such as phishing and malware. Simultaneously, it filters non-work content, including social media, gambling sites, and other inappropriate content, given peace of mind that mobile devices are protected.
Simplifying professional communications
Among Three's solutions for public sector, 3Communicate is a self-managed tool designed to simplify professional communications. A single platform, it is an agile, efficient, and reliable way to reach groups of people directly on their mobile phones.
"With a 97 per cent read rate, bulk SMS is the most efficient and cost-efficient way to communicate with staff, customers, and clients regarding internal communications, service alerts, and appointment reminders or cancellations. For instance, 3Communicate is an important solution for elective surgeries whereby patients regularly need to receive 'do not attend' notices. At the same time, secure and encrypted end-to-end, patient information is fully protected," she comments.
People
With over 25 years of experience in telecommunications, Murphy began her career as one of the first employees in the customer care offices in Limerick, and today she finds herself supported by the same customer care centre in Castletroy, Limerick.
However, while recognising the importance of technology, Murphy emphasises the significance of people and culture. "While technology is vital," Three's support for public sector health customers is underpinned by our people, she says crucially."
Leading Three Ireland's public sector health team, she is supported by 480 colleagues in the customer care centre in Limerick. "We have a fully dedicated team, directly supporting and building relationships with our public sector customers. As a team, we are incredibly passionate about delivering excellent customer service and going above and beyond to ensure our customers have the best possible experience."
The strength of Three's customer service ethos is evident by the fact that they have secured multiple award wins, including Gold at the annual European Contact Centre and Customer Service Awards for Best Customer Experience and are winner of the Best Customer Experience Award at the Irish Customer Contact and Shared Services Awards 2022.**
Three's technical service desk is also based in Limerick, meaning that all its customers are provided with managed service, with dedicated teams assigned to public sector customers, including the health team.
"There is a positive culture in the customer care centre, with an average tenure of 15+ years. Everyone working there is immersed in this ethos to go above and beyond to support our customers and ensure the optimal delivery of our managed services and solutions."
Supporting customers, Murphy remarks, is mission critical for Three. "If a customer is experiencing a challenge, it is essential that this is comprehensively managed through from beginning to end. Working in collaboration and in partnership with customers to understand the nature of their challenge, Three has the technology and support to deliver effective solutions," she says.
"We want to continue to be a strategic partner for our public sector customers. We are the experts in technology, while they have a very important job in delivering healthcare. Through managed service, supplying solutions, and being a virtual player, Three removes barriers and allows its customers to focus on their core business."
Ambition
Turning to her immediate ambitions as Account Director for Public Sector Health, Murphy is succinct. "My ambition is to continue building meaningful customer relationships, built on trust, confident in the knowledge that our services we are developing and building for the health service, become enablers to digital transformation. Working together, Three can deliver 'a better-connected health service', recognised as a true strategic partner."
Profile: Catriona Murphy
Catriona Murphy is the lead for the Health Sector in Three Ireland. Catriona started her career in telecommunications over 25 years ago and brings a wealth of experience having held many roles supporting and managing enterprise and public sector customers for O2 and Three. Catriona joined the public sector team in 2016 managing Three's healthcare customers and in January 2021 was promoted to account director for public sector health. Catriona is passionate about the use of technology to deliver digital transformation within the Irish health sector. Catriona is from County Limerick and is married with three children. She is a keen cyclist and is a supporter of Limerick GAA and Munster Rugby.