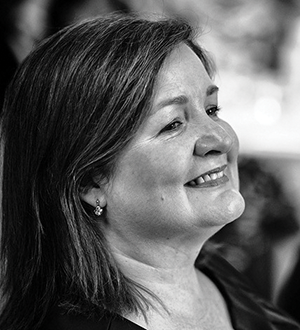 Being a responsible and sustainable business is not just about doing the right thing in order to be successful, it's about doing the right thing for our communities whether they are our stakeholders, employees, customers or consumers.
Britvic joined Bord Bia's Origin Green's sustainability charter two years ago, having submitted a three year sustainability development plan, that includes environmental and community targets.
We believe that managing natural resources is a business necessity.
From an environmental perspective, we believe that managing natural resources is a business necessity; that by reducing our impacts through resource conservation we save costs and deliver against our stakeholder expectations. Protecting the environment is therefore a key part of our Origin Green sustainable development plan and focuses on four key areas: climate change, water stewardship, packaging and its subsequent disposal and responsible sourcing.
We believe we are well placed to inspire and encourage people to make informed choices to live healthier and more active lives.
In the past year, we launched a new public health strategy across our businesses in Ireland, Great Britain and France affirming our intent to take a leading role in the soft drinks industry in inspiring and enabling people to make informed choices to live healthier and more active lives.
Among our future commitments, we intend to reduce the average calories per serve across our portfolio by a further 20 per cent by 2020. We will use the power of our brands to inspire 20 million people across our markets to actively play together and we will label the calorie content on pack within all our markets.
Providing a wide choice
We believe that all our drinks can be enjoyed as part of a balanced diet and healthy lifestyle and provide our consumers with a wide choice of soft drinks to suit their needs. We offer a range of low and no sugar drinks as well as full sugar options.
Reducing calories
Since 2007, Britvic has reduced the calorie count by 37 per cent across the Ireland Britvic-brand portfolio by providing innovative solutions, including recipe reformulation and pack format changes. Our most recent big innovations are Ballygowan Sparklingly Fruity, Squash'd, MiWadi Zero and Club Zero all of which contain no added sugar.
Informed choice
Our health strategy outlines our commitment to further increase people's access to, and understanding of, nutritional information to help them make more informed choices, and provide Reference Intakes of calories, sugar, fat and salt across all our products.
Active lifestyles
Fruit Shoot has helped to get over 250,000 children active. Last year the brand launched, in partnership with Nickelodeon, a five-part television series 'Fruit Shoot Get Your Skills On' to inspire children to learn a new skill. The Fruit Shoot skills crew also toured shopping centres across Ireland giving demonstrations and tutorials on everything from basketball and football freestyle to urban gymnastics and skateboarding.
This year we partnered with Tough Mudder to create Fruit Shoot Mini-Mudder. Fruit Shoot Mini Mudder inspires children to get out and be active, be adventurous through teamwork and muddy play. It's an opportunity to have fun, bring out their adventurous sides as part of a team and builds self-esteem and support education and empowerment of other children.
Our partnership supports Dublin GAA's coaching, programmes and facilities for participants and fans of the sport across 100,000 members and 80 clubs.
Conclusion: We take our commitments to the environment and our community seriously, and having our sustainability plan verified and accredited by Origin Green is an important way to demonstrate that commitment.
Tanya Waldron
Head of Corporate Affairs
Britvic Ireland, Kylemore Park West
Ballyfermot, Dublin 10.
+353 1 616 1243
www.britvic.ie