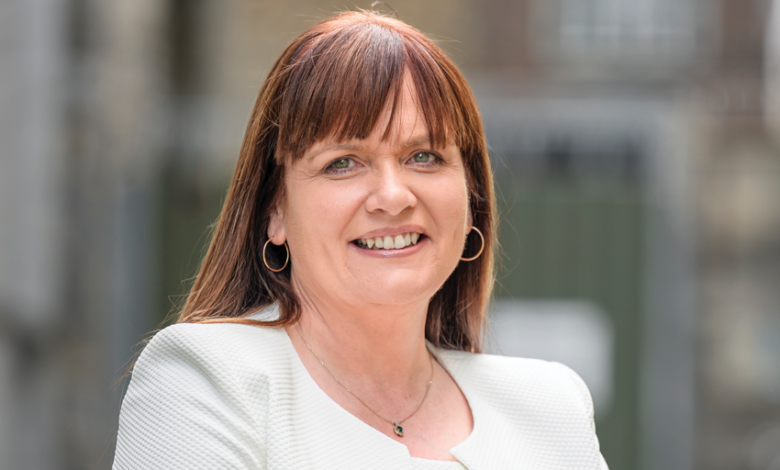 Bernie Kelly, the head of Finance Shared Services (FSS) within the National Shared Services Office (NSSO), discusses the implementation of the most significant transformation of financial management across central government to date.
Equipped with over 20 years of experience of finance operations within global multinationals, Kelly's decision to enter the public sector was grounded in "an innate feeling that there was a chance to lead something across the public service which would have lasting value".
While she enjoyed her global leadership roles in the multinational sector, particularly the dynamic nature of her roles, she explains: "This opportunity arose within the NSSO, and my skills and experiences were very complementary. My desire to get involved in public service made me stop and say: 'I believe I could really add value there'."
Across the broader public service, there are many significant transformational programmes underway in many departments and different sectors. The Financial Management Shared Services (FMSS) programme is one such programme; the complexity of which is driven by the requirement for a whole of government shared services approach bringing one standard solution to all.
"For me, this is a once in a career opportunity, and I think it is something that my team myself and everyone involved in the programme can learn from and will ultimately take very significant pride in delivering."
Experience
Reflecting on her time in the private sector, she describes transformation programmes as having very similar challenges albeit usually with a single command and control element. "In the private sector, a board of directors may decide to implement a particular programme and while it may be difficult to do so especially when it is being rolled out across different geographical locations or entities nationally or internationally, there is the ability to more directly control it given the entities are part of the same company.
"The Finance Shared Service programme is change management on a very different scale and level of complexity incorporating diverse and autonomous central government departments, systems, and processes. Hence, we have learned that collaboration, stakeholder management and effective communications are essentially the critical success factors necessary."
Finance Shared Services (FSS)
Alongside Payroll and HR Services, Finance Shared Services is the third and most recent shared service offering launched by the National Shared Services Office. FSS is currently tasked with delivering the Integrated Financial Management and Reporting System; a single standardised system of accounting and financial reporting processes across central government.
Operating today in two of the five NSSO national offices – Galway and Tullamore – Finance Shared Services is organised across four pillars:
1. Central Accounting including general ledger accounting and reporting;
2. Financial Operations including Accounts Payable, Receivables and bank management;
3. Service and Governance including customer support, risk, and audit management; and
4. Programme management including FMSS design and implementation and change management.
"The FMSS programme team works with each of the government departments through each phase of the programme, the key components of which include planning, process design, data migration, change management, engagement, and communications before cutover." Kelly outlines.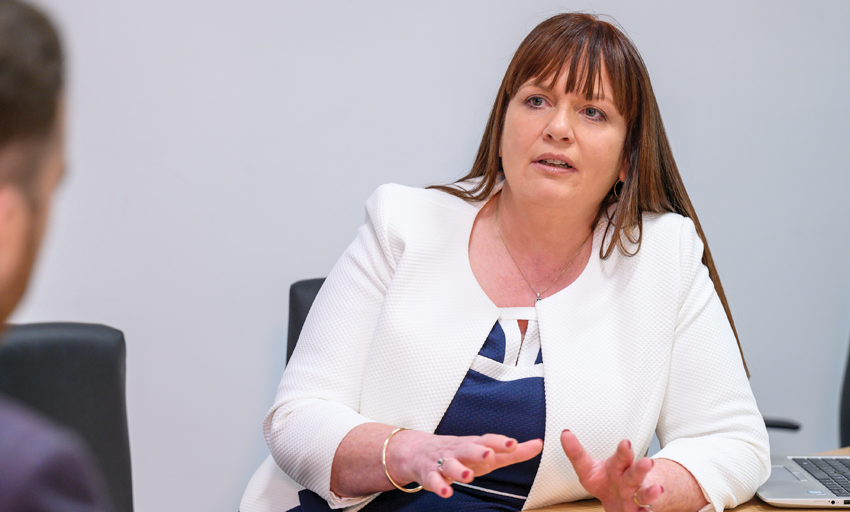 "With the transition of up to 50 client departments and public sector bodies into one integrated financial management system, collaboration and effective stakeholder management are critical to the success of FSS. Transformation programmes by nature are disruptive therefore it is important to anticipate, prepare for and embrace all elements".
Primary drivers of Finance Shared Services:
1. Integrating all central government financial accounting processes and reporting onto a single standardised financial management system with robust financial controls and compliance.
2. Enabling the financial reporting reform necessary to modernise Ireland's financial management supporting a move to international accounting standards.
3. Cultivating agility, important in the context of responding to future potential international reporting requirements.
4. Complying with EU e-procurement directives and increased automation.
5. Enhancing the skills and capabilities across the finance users embedding best practice.
6. Leveraging central standard data for enhanced financial analysis.
Financial Management Shared Services programme
There was, Kelly indicates, "a compelling case which remains in place today" for the implementation of a shared services programme for finance. The FMSS programme implements one platform; one standard system for the finance recording and reporting with robust controls across all central government organisations.
"Why is that important?" Kelly asks. "Prior to FMSS there were 31 disparate systems with different processes and practices and a lack of overall integration. The FMSS programme establishes a system of fully integrated finance processes, with strong controls, and a standard way of recording and reporting. FMSS will provide greater transparency, greater data insights, and, ultimately, a stronger control environment. Once operating at scale it will bring greater efficiencies and automation across central government with benefits for all."
Completion of the phased rollout of FMSS – incorporating several 'waves' – is projected to take a further three years.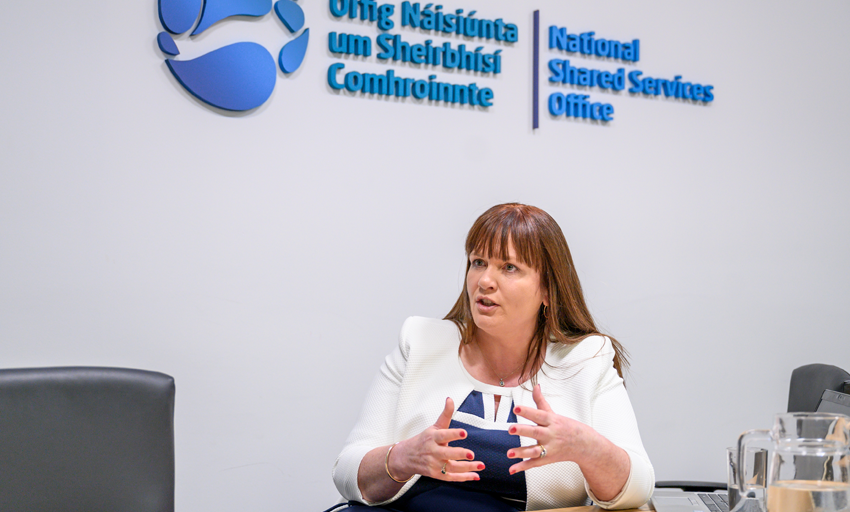 Wave one
Wave one of the FMSS programme went live in April 2022 with a total of eight clients: the Department of Finance; the Office of the Ombudsman; the President's Establishment; the Department of Public Expenditure, NDP Delivery and Reform; the Office of the Government Chief Information Officer; the Office of Government Procurement; the Office of the Comptroller and Auditor General; and the NSSO.
Significant milestones reached by the service in its first year of operations include processing all supplier payments, achieving Type I ISAE assurance (international standard assurance on controls), and completing financial year-end with all wave one clients meeting deadlines for submission of appropriation accounts.
Reflection and learnings
While taking wave one live was a significant achievement, Kelly emphasises that "it must be acknowledged it has been a challenging journey for our wave one clients who have led the way in this programme implementation". The changes to the day-to-day work upon implementing the new system and processes and the level of disruption for these clients during the transition was greater than had been anticipated. Implementing throughout the Covid-19 era meant in person engagement was not possible and this had an impact on the transitioning experience.
"We have learned that we need to connect with all users in a better way. We will implement an improved model of engagement and ensure that the change impact on day-to-day activities for users will be understood in order to provide an improved transition experience.
"It is also critical to regularly remind ourselves and our stakeholders of the vision for this programme, so that we never lose sight of 'why' we are doing this, especially when things are challenging. Having our team take time to review and reflect will enable us to implement key learnings at each phase."
The fear of failure can be a significant factor in a transformational programme like FMSS. Therefore, it is important to ensure that it does not impede the achievement of the vision. Hence, the reiteration of extensive stakeholder management, collaboration and senior support from all organisations will continue to be key.
"I am very confident we will realise our vision, despite the challenges along the way," she asserts. "Working with wave one clients has been enormously beneficial, and I am hugely appreciative of their collaboration, patience, and ongoing partnership. I am also really appreciative of our engagement with wave two client who are asking pertinent questions particularly in the area of change management.
"Similarly, I recently met with the Civil Service Management Board which articulated unanimous support for the programme. The ongoing support at an executive level is critical for this transformation."
Wave two
Following the implementation of wave one, the programme is now mobilised for the next phase and is engaging with these clients. "There are 15 departments in wave two, my leadership team and I have been engaging with their management teams in recent weeks. The next steps at the end of September [2023], will involve detailed workshops, understanding their processes at a user and organisational level as they exist today," the head of FSS explains.
The 15 wave two clients are: An Garda Síochána; The Courts Service of Ireland; the Department of Justice; the Department of Rural and Community Development; the Department of Tourism, Culture, Arts, Gaeltacht, Sport and Media; the Department of the Taoiseach; the Department of Transport; Data Protection Commission; the Garda Síochána Ombudsman Commission; the Irish Prison Service; National Museum of Ireland; Ordnance Survey Ireland (Tailte Éireann); the Policing Authority; the Property Registration Authority (Tailte Éireann); and the Valuation Office (Tailte Éireann).
It is expected that wave two will go live in late 2024 and, during this time, FSS is taking time to complete an infrastructure refresh. "In the current environment, with so much emphasis on cybersecurity, it is essential that we have the most current and robust platform fully supported. That will take time, which in turn gives us an opportunity to focus on the change management aspect of the programme upfront, rather than the other way around. This was an important lesson from wave one," Kelly remarks.
Currently, the FMSS programme envisions a total of four waves. The first phase was very much focused on the design, build, test, and delivery of the system. The design was the product of a significant engagement process which included representations from across the many departments.
Government mandate
With an objective of implementing a single common chart of accounts, and standardised accounting process across government departments, the Financial Management Shared Services programme has a government mandate for change. The introduction of a single financial and reporting system is aligned with government's wider commitment to financial reporting reform, specifically as per the OECD's 2019 Financial Reporting in Ireland document.
In parallel to ensuring the establishment of system-wide financial capabilities, standardisation is intended to centralise system management. The objective, therefore, is to deliver an exemplar control environment for government.
"FSS mandate was re-affirmed by government mandate in 2020," Kelly explains, adding: "Implementing shared services will support the public service transformation 2030 framework. Beyond that, it is all about greater transparency, data insights, and enhanced financial controls."
Value proposition
Outwardly, FMSS is a large-scale transformation programme which will introduce a blend of new technologies, processes, and ways of working. However, Kelly is especially keen to ensure that the rationale, or the 'why' underpinning the programme, is widely understood, and appreciated.
Acknowledging that during the initial phases of a major transformation programme, the critical aspects of renewal and reform may not always be discernible for the end user, she asserts that it is vital to regularly reinforce the shared vision; the overall value proposition.
"There will be many challenges along the way, but ultimately, we must keep our eyes on the prize; a single standard system, scalable and adaptable, bringing greater data insights in a strong financial control environment enabling the modernisation of financial reporting. However, when a user is struggling with a big change in process on day one, week one, or month one, it is important that we are prepared and have the structures in place to support, listen and evolve while still maintaining the overall focus on the strategic vison," Kelly emphasises.
"We must deliver that message in a meaningful way. I tend to think of it in terms such that we are employees but also shareholders as taxpayers, and the benefits make absolute sense for both," the head of FSS says, adding: "There are other benefits too for the user because many departments and offices have very manual processes. At scale, the automation of many of those processes, and the ultimate streamlining will bring efficiencies for the users. It will also free up finance staff within the departments to work on core financial management and other value add activities rather than focusing on the transactional sphere."
Transformational leadership
Successful implementation of a transformation programme necessitates transformational leadership. "With the transition of up to 50 client departments and public sector bodies into one integrated financial management system, collaboration and effective stakeholder management are critical to the success of FSS. Transformation programmes by nature are disruptive therefore it is important to anticipate, prepare for and embrace all elements.
"Simultaneously, what makes this programme complex is the diversity and autonomy of its stakeholders. It is essential, therefore, to design and build for the many, not the few, or the one. It means putting people at the centre as we roll out each wave. That requires collaboration and care, and it is important that we empower the departments in each wave to really invest in the co-creation of the change management plans. In this context, transformational leadership is critical to the success of the FMSS programme."
Ambition
Following the implementation of wave one, FSS engaged with all stakeholders, gathering feedback, and seeking to enhance client experience in the forthcoming waves. Now, looking to the next phase of the FMSS journey, Kelly remains stakeholder experience orientated.
"My ambition is that we make the transition experience as smooth as possible for all stakeholders. We want to secure the buy in of all client departments, developing a collaborative way of working," she says, concluding: "If we can do this, we will be prepared to address the many challenges which will inevitably emerge. Ultimately, we will transition our client departments into a fully integrated finance system, design best in class processes and controls, and provide the assurance required by all accounting officers. In the meantime, the support we have received from the leadership across the civil service will sustain us on that journey."
Profile: Bernie Kelly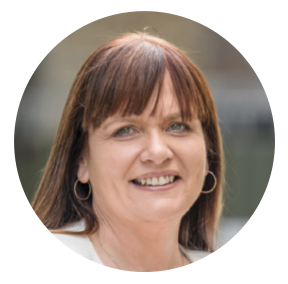 Bernie Kelly is head of Finance Shared Services at the National Shared Services Office. She has 20 years' experience in senior leadership roles across several global multinationals including Cambridge Diagnostics, Nortel Networks, and Avaya.
As a CIMA Accountant, Kelly has previously served on the CIMA Council of Ireland and as Chair of the Western Area Branch. She is an experienced senior leader in operations, shared services, and finance, including shared services in EMEA finance services, global order to cash operations, global forecasting and outlook management, cross functional transformational projects, statutory control accounting, financial planning, and analysis, as well as treasury management, and management accounting.